Task 1
Task 1 requires that a record and report of accident and incidents be conducted with underlying principles involved. This has to incorporate why records are kept, what is meant by a competent person, costs, and trends.
Keeping records of accidents and ensuring their report is vitally required in industrial settings. This is because the reports and records enable implementing authorities to figure out incidences of accidents and related or associated risks for an effective control. After the authorities may have had the reports, they may then assist in advising on basic preventive/protective actions necessary for the reduction of injuries, ill-health as well as accidental-losses – quite a lot of which may be uninsured.
Thus, keeping of reportable injuries, diseases as well as harmful occurrences is primary to effectively curbing accidences in workshops and should be done through occurrence-date report, time-report, place of incidence occurrence, as well as detailing of involved-persons. There may be the need to also briefly describe nature of occurrence of incidence or disease. There are usually, generally, no special stipulated rules for keeping of records and reporting accidences in a works setting; except, a particular industry or workshop may decide to create one- in which case, this should be followed frankly by reporter in order to prevent misinformation.
Following the stipulated standard for reporting an accident or incidence enables one to have the report in a less ambiguous form as well as keep track/record of the entirety of findings as is applicable to RIDDOR demands. Iortim (2011) has been consistent with the standard of his place of work in using Synerdi stipulations and reports:
"Synergi® is a powerful tool which enables us to capture HSEQ (Health, safety, environment and quality) incident details and all supporting documentation in one location. Capturing all our incidents in one database supports our management review process ensuring suitable and expedient closure of all incident corrective and preventative actions. Synergi® also supports our statistical requirements ensuring our global management have accurate data on the company HSEQ performance" (Iortim, 2011).
Workshops need the services of competent persons for the evaluation of safety and in resolving of existent or capable-hazards. The competent person could be responsible for ensuring safety of employees, monitoring and controlling traffic in and within the workshop premises, accessing emergency equipments, determining state of safety of workshop equipments, as well as ensuring that proper maintenance of equipments is carried out periodically as would be necessary. This would minimize consequent costs which may be incurred by the corporation, industry, or workshop as a result of emergent instances of accidents and related incidences.
Costs are consequent of accidental occurrences in workshops (expressing negligence form workers or from the administration of a workshop) and if accidents are not watched through appropriate recoding, they could culminate into collapse of the manpower and machinery of the workshop.
Several demand-involved occurrences in the workshop are reliant on negligence. Gibson (2010) has suggested the following as yardstick for questioning the limit of negligence:
"Did the defender owe a duty of care to the claimant?
Was there a breach of that duty?
Is there proof of negligence – ie were the damages or losses as a direct result of the breach of duty?" (Gibson, 2010).
An occurrence of duty-situation within employers and employees have received appreciable attention in recent years whereby a majority of cases assume a second view; such as demanding the position of negligence of employers.
In the case whereby employees win civil-actions against employers, resulting consequence(s) could be exceedingly terrible; in extreme instances, Maggelet and Oskins (2007) says:
"it could even be disastrous for the commercial long-term survival of the business. The employer would need to pay damages or compensation and this could run into some substantial amounts" (Maggelet and Oskins, 2007).
The insurance-liability of an employer is expected to envelop claim-cost minimal to excesses which could be paid by employers. In any case, it must be noted that in instances whereby a company breaches an Act or a regulatory statutory-law, there may be the need to impose fines which may be non-insurable. Such companies would have to adhere to absorbing into their financial-overheads unsecured-costs which would retain accident's costs. The non-retrievable costs may constitute the following: "Lost time and talent of the injured employee:
Lost time and talent of other employees (poor morale)
Lost production (down time)
Cost of investigation and highlighting of other deficiencies
Cost of medical centre and first-aid facilities
Damage to property, plant and machinery
Cost of upgrading property, plant and machinery safety
Court expenditure and possible fines
Cost of industrial unrest
Cost of advertising and replacing lost labour
Payments to injured employee
Poor publicity and public relations
Increased insurance premiums" (Winchester, 2011).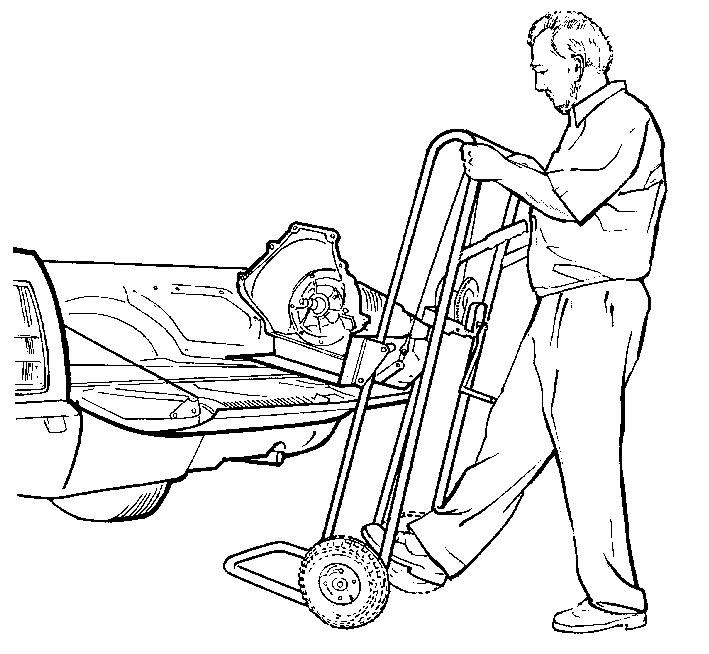 Task 2
Task 2 requires that an enclosed accident or incidence report form be obtained from engineering Lab Room 13B. It also requires that a full description of the procedure for reporting accidents, dangerous occurrences and near misses in the workplace be studied.
Find enclosed accident or incidence report form at appendix 1.
Reporting incidents at work is essential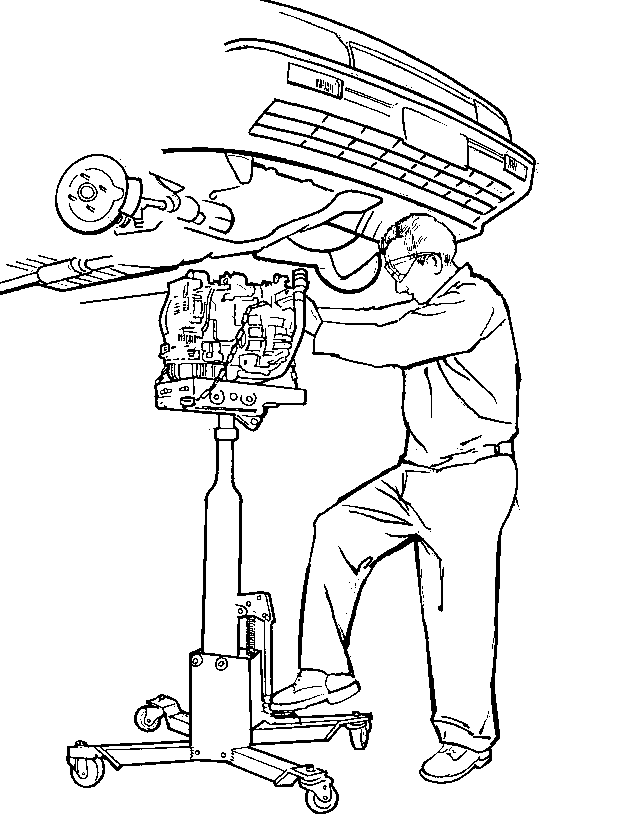 for minimizing RIDDOR and places high legal responsibility on an employer, a self-employed person and a person controlling a technical workplace. The report could be achieved through any of the following:
Telephone
A phone-call could be used easily for reporting an incidence at work through contacting an Incidence-Contact-Center without completing any report-form. From Monday all through Friday (8:30am-5:30pm each day) the number 08-45300-9923 can be contacted in the US by speaking to an ICC-Operator whose responsibility includes completing report-forms via phone calls and sending of same record. All that an ICC-Consultant has to do is get a number of details on paper as appropriate and then one's report(s) would be sent across to vital enforcing-authorities. The next procedure is noted by Winchester:
"Your report will be passed on to the relevant enforcing authority. You will be sent a copy of the information recorded which you can file – this meets the RIDDOR requirement to keep records of all reportable incidents" (Winchester, 2011).
This doesn't really take much. After receiving the recorded-information-received copy, the reporter may go ahead to effect corrections to omissions on the form;
Post
Post-forms may be printed and completed and then posted to an Incidence-Contact-Center such as is found at Caerphily-Business-Park in Caerphily-CF833GG. The standard stipulations for contacting enforcing authorities may depend on:
The accident is fatal and has occurred at the workplace;
There is a severe injury which may involve a number of workers;
Accident may affect members of the public.
Task 3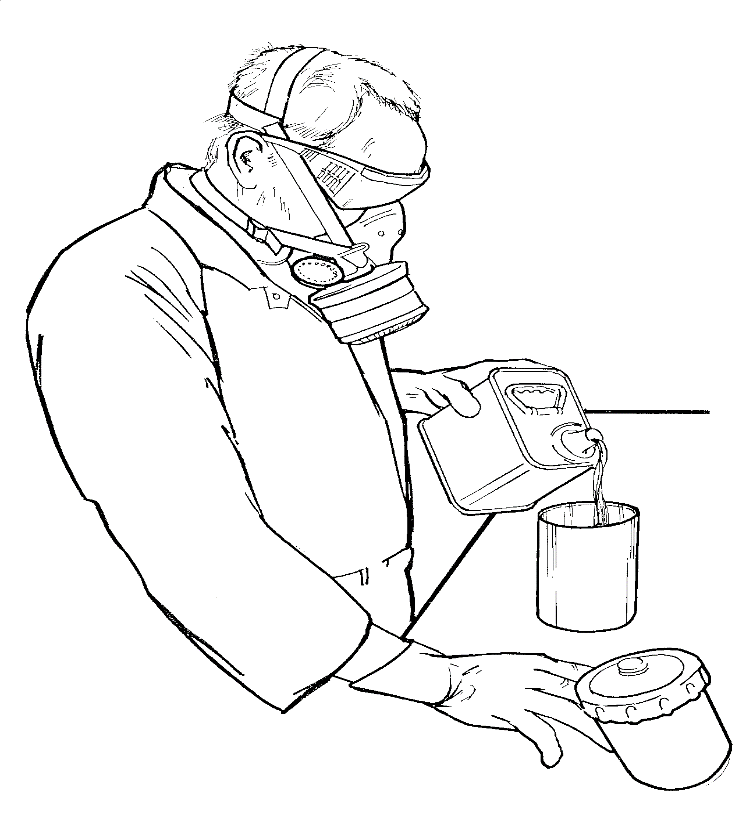 Task 3 notes
During loading operations an untrained employee has driven the company forklift truck over the end of the loading bay. The employee has suffered a broken leg, the forklift is a write-off, and the HSE are prosecuting under HASAWA 1974, section 2, breach of duty to employees and lack of training.
From the information given, the task demands for the calculation of an approximate cost of the accident to the employer. This is to be achieved with an inclusion of items such as fines, court costs, equipment replacement costs, loss of production and possible compensation. The task also demands that using an appropriate source, a research of industrial accident statistics, and a description of how the trend in the engineering sector has changed in recent years be conducted with an inclusion of a copy of the researched data to the answer.
An employer/employee relationship is legally considered as a contract-of-employment (even though in every-day-law, it is usually regarded as a master/servant relationship). It has been noted:
"The relationship is governed by the express and implied terms of the contract and by statutory rules that the contract cannot exclude" (Iortim, 2011).
These conjoin, as an illustration, abnormal dismissals, redundancies, maternal-rights, trade-union memberships and activities, as well as workplace safety. With regards to principle-of-vicarious liabilities, a third party could get employers accountable a number of wrong-doing which the earlier commit while carrying out their functions as employee.
Employers, then, are responsible for suffered-losses by an employee accruing to breach-of-common-duty-laws. Liabilities in this case are not delegated to a second party. Employers' public liabilities are extendable for losses by an employee based on breach-of-statutory-duty underlined by safety-providing statutory.
Regarding the untrained employee in question, the health/safety at workplace Act-1974 stipulates crime on duty against the employer who hires untrained staff but emphasizes strict adherence to appropriate conduct by staff while they carry out their responsibilities. The following relates the incidence:
A doctor was fined after a court heard that a 3 year old child had her skin pierced by a used hypodermic syringe. The child was undergoing a routine medical check at a medical centre in working, the child and her mother were taken into a consulting room to discuss a report on the child's health. While the doctor and the child's' mother sat at a desk, the child played with toys on the floor behind them. However, the child reached up onto a shelf and pulled down a sharps bin containing used syringes. She suffered two puncture wounds to her fingers and had to receive an injection to protect her from the risk of developing hepatitis B. The medical practice had failed to carry out a risk assessment on the use of the consulting room. Although the room was regularly used by a nurse to provide immunization injections, the practice failed to identify the risks posed by leaving a sharps bin within a child's reach. A higher shelf has since been installed. The doctor was fined £5,000 under Section 3(2) of the Health and Safety at Work Act 1974 for failing to ensure the health and safety of a person not in her employment and was also ordered the full prosecution costs of £981.68 (Iortim, 2011).
A Director or a Managing-Director could be held to employers due to person prosecutions for breaching the Health/Workplace safety Work-Act-1974 under Section seven, they may be prosecuted.
Reference List
Gibson, N., 2010. Nuclear Weapons of the United States – An Illustrated History. Atglen, Pennsylvania.: Schiffer Publishing Ltd.
Iortim, H., 2011.Understanding Crime. Ibadan: University Press.
Maggelet, H., and Oskins, C. 2007. Broken Arrow: The Declassified History of U.S. Nuclear Weapons Accidents [e-Book] New York: Lulu Publishing. Available through: Lulu Library
Winchester, J,. 2011. Douglas A-4 Skyhawk: Heineman's Hot Rod. Barnsley, Yorkshire, United Kingdom: Pen & Sword Books.
Appendix
Appendix 1
Injury/Incident Report Form
This form is to be used to report all injuries, illnesses, or near misses, whether an injury occurred or not, and to document the investigation into the accidents by the Occupational Health and Safety representative involved.
Please complete within 24 hours of the accident. If the accident caused, or could have caused, serious injury or property damage, please contact the Human Resources Department immediately.
Section A: To Be Completed by Person Involved (or by Occupational Health and Safety Representative/First Aid Officer if worker is incapacitated)
Person Involved in Accident/Incident (Please Print)
Title
Surname
First Name
Date of Birth
(please tick) Staff  Volunteer  Contractor  Visitor/Other 
Male  Female 
Department
Position
Contact telephone
number
Part of body affected (tick appropriate answers)
Head
Trunk
Internal
Arm
Hand
Leg
Foot

eye

neck

heart

left

left

left

left

ear

hip

lungs

right

right

right

right

nose

chest

systemic

shoulder

thumb

knee

great toe

mouth

stomach

upper arm

fingers

lower leg

other toes

Teeth

groin

elbow

palm

ankle

face

back

forearm

thigh

skull

multiple

wrist

upper leg
 not applicable
Continued…
Nature of Injury (tick appropriate answers)

abrasion

puncture

heart attack

sprain

burn

traumatic shock

bruise

laceration

hearing loss

strain

scald

electric shock

fracture

amputation

foreign body

hernia

rash

psychosocial

concussion

bite

minor cuts

allergy

chemical

Aggravation of previous injury or medical condition.
 not applicable
Type of Incident which caused Injury (tick appropriate answers)

striking against

stumbling

lifting

pushing

Ingestion

struck by

slipping

bending

pulling

Absorption

caught in

tripping

twisting

jumping

Inhalation

stepping on

falling

stress

motor vehicle

Needlestick

other: describe
 not applicable
Agency of Injury/Illness/near miss (tick)

Vehicle

Buildings

Mobile Plant

Structures

Power tools

Furniture

Other tools

Surfaces

Animal/Insect

Heat Stress

Materials

Sunburn

Biological agent

Chemicals

Equipment

Stress

Objects

Other
 not applicable
If reporting an incident or near miss, please describe how this occurred:
_________________________________________________________________________________________________
_________________________________________________________________________________________________
_________________________________________________________________________________________________
_____________________________________________________________________________________________
Section B: To Be Completed by the Occupational Health and Safety Representative and the Person Involved Within 48 Hrs
This is an extremely important section as the aim of the accident/incident investigation is to identify preventative action that will avoid recurrence of a similar accident.
Probable cause or causes of Injury / Incident (tick appropriate answers)
| | | | | | | | |
| --- | --- | --- | --- | --- | --- | --- | --- |
|  | inadequate instruction |  | fault of plant or equipment |  | poor storage |  | weather |
|  | inadequate workspace |  | equipment unavailable |  | poor access |  | terrain |
|  | assistance unavailable |  | lack of attention |  | incorrect method |  | Work practices |
Describe how the accident occurred:
_________________________________________________________________________________________________
_________________________________________________________________________________________________
_________________________________________________________________________________________________
__________________________________________________________________________________________________
Prevention of Accident/Incident Recurrence
Describe what action is planned or has been taken to prevent a recurrence of the accident, based on the key contributing factors (Please print)
(Immediate) _______________________________________________________________________________________
_________________________________________________________________________________________________
(Long Term) ______________________________________________________________________________________
_________________________________________________________________________________________________
Section C
Signed by Supervisor _________________________________ Supervisor's name__________________________
Signed by Person Involved ____________________________ Signed by OH&S officer ____________________
Appendix B
Injury/Incident Form Register
Details of all Injury/Incident Forms are to be logged using this register.
| | | | | | | |
| --- | --- | --- | --- | --- | --- | --- |
| Date | Employee Name | Date of Injury/Incident | Location where Injury/Incident Occurred | Nature of Injury/Incident | How Injury/Incident Occurred | OH&S Officer Notified |
| | | | | | | |
| | | | | | | |
| | | | | | | |
| | | | | | | |
| | | | | | | |
| | | | | | | |
| | | | | | | |
| | | | | | | |
| | | | | | | |
| | | | | | | |
| | | | | | | |
| | | | | | | |
| | | | | | | |
| | | | | | | |