Introduction
Globalization has brought enormous dynamics in the world's economy, especially in the business environment where organizations find themselves in highly competitive environments. One of the key areas that globalization has stimulated is the competition for talent in the workforce. Since 2003, human resource managers have faced an enormous challenge of ensuring that they have the right people who can lead and confront business challenges. The consequences of having the wrong employees in the right places or below average candidates for filling job positions can easily spoil the chances of an organization playing competitively in the highly aggressive world of today. At Wal-Mart, which forms the basis of this paper's discussion, talent management, work diversity, and inclusion are core values that the human resource management has upheld in the company's more-than-five decades of operations.
The Role and Influence of International Talent in Wal-Mart
Cieri and Sheehan assert that the role of talent in the organizations of today has been emphasized in the last decade.1 The emphasis has seen the emergence of what has been referred to as the 'global talent management', which relates to the process of talent acquisition, retention, and management. Indeed, talent management has become the new expression and a challenge in today's global business. As Rahman asserts, the business world does not depict a shortage of talented people, but a scarcity of the right people in the right job positions.3 Further, while the definition of talented people is not straightforward, many definitions have been put forward. Universally, talent management indicates deliberate actions that are aimed at attracting, recruiting, developing, and retaining individuals who are better placed to perform exemplarily and/or have a great positive impact on the outcomes of an organization.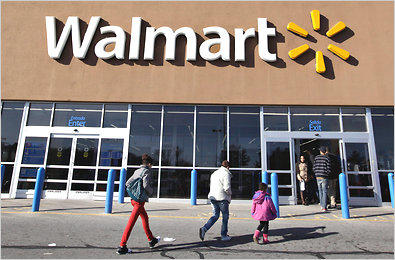 As shown in the above figure by Rahman, the goal of talent management at Wal-Mart is to ensure that the company gets the right labor force. Such a move guarantees a continuous flow and retention of customers, both young and old, in the company.3 The process of talent management is highly focused on three key internal stakeholders, namely the top management, the HR functions, and the line managers. At these levels, talent management is effected. Getting it right is a major boost and a step forward in the acquisition and inclusion of talent in the workplace. At Wal-Mart, Milligan and Nalbantian confirm that the HR functions have been streamlined and adapted towards the best practices.2 The move will not only ensure talent attraction, acquisition, and retention, but also guarantee an organization that reflects global diversity in its workforce. In addition, looking at the composition of the top management and line managers, it is evident that they are made of diverse people from across the world, which shows the level of inclusion in this world's leading retail chain.
What are the key factors that are driving the push for talent at Wal-Mart? As a global leader in the retail industry, Wal-Mart faces enormous competition from other major retail chains, as well as new entrants. Its Australian Market is not exempted from this competition. As such, various key drivers have guided the process of ensuring that Wal-Mart Australia, as well as worldwide, is very keen on ensuring that it attracts and maintains talent not only in the top management and line managers, but also in all its positions of work. According to Milligan and Nalbantian, these strategies reflect the best practices in the area of organizational management.2 They have been very effective in putting Wal-Mart in the global Arena. Its highly skilled and able employees have facilitated this goal.
The first important reason why talent management has become a very vital concept at Wal-Mart is the role of information and technology and their impact on the global business arena. Milligan and Nalbantian assert that the emergence of information and technology means that many concepts and approaches that organizations relied on in the past have become almost obsolete.2 Failure to change will only lead to eventual demise of an organization, regardless of its future success. For instance, while competition for Wal-Mart has majorly been from other retail organizations that have physical locations, the emergence of online retail shops such as Amazon, Alibaba, and Kijiji has brought a very new competitive battleground that Wal-Mart has been forced to go back to the drawing ground and re-strategize its approaches. Rahman points that the information age means that more information relating to new trends, employee welfare, and much more is easily shared.3 Hence, being at the forefront in realizing these trends is a key competitive factor that Wal-Mart cannot ignore. Wal-Mart is at the forefront in attracting the top talent that will not only reflect the changing trends in the industry but also one that will be in a position to set the trends for others to follow. For instance, in reflecting the current trends of online stores, Wal-Mart has a highly effective and resourceful online store through which it can sell its products to its worldwide customer base. It has an elaborate logistics management system through which goods can be shipped to worldwide locations. The image below shows one of the company's staff gathering goods that have been requested online by clients. According to Wal-Mart, the company has put in place mechanisms through which distant client can have their goods delivered to them efficiently.4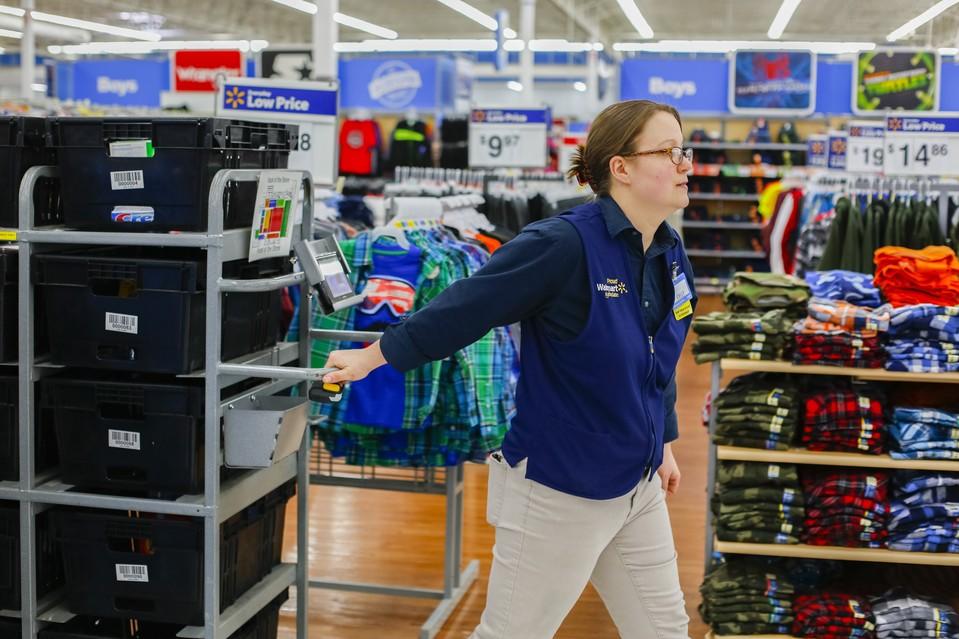 The second key driver towards the importance of talent at Wal-Mart is the ongoing globalization and mobility of people around the world. The current globalization means that individuals are more than willing to cross borders in search of good employment opportunities. More and more organizations are willing to go beyond their localities in search of that great talent. Wal-Mart has not been left behind. Currently, it is one of the most diverse workforces in the world. For instance, females are more than 23% of its board of directors. In addition, females are more than 57% of its workforce in the USA. In the last 5 years, the number of line managers and officers has increased by 133 %.1 In addition, the number of people, especially in the top management, who are drawn from other countries other than Wal-Mart's host country, has also increased by more than 50%. Another important indication of the efforts towards talent management efforts by Wal-Mart is the fact that more women than ever are holding key positions in the country. For instance, the Chief Operating Officer of the Wal-Mart US subsidiary is a Hispanic woman while the CEO of Sam's club, a business unit of Wal-Mart, is an African American.2 Such success stories are key indicators that Wal-Mart does not care about one's race, gender, or nationality. As long as one has the talent that suits the needs and demands of this mammoth organization, he or she is good to go to hold the position that can be served by those talents.
The third key driver of talent management at Wal-Mart is the cost effectiveness of its operations to reduce expenditure while at the same time meeting the ever-changing customer and market needs. Companies that emphasize recruiting great talents are more efficient. They have a more vibrant workforce. Besides, they realize 15% more revenues than those that do not accentuate talent. As Wal-Mart reveals, from a company that realizes more than US$470billion, 15% of extra revenue translates into millions of dollars, which cannot be ignored.4 The company has focused on automation of its activities. It focuses on a lean but highly effective workforce that can deliver the efficiency that is needed in this industry.
The fourth key driver comprises the changing demands and expectations of employees in a given organization. The days when the demands of an organization were the only important needs in an employee and employer relationship are long. Any organization that does not meet its employee expectations cannot succeed in attracting and/or maintaining the best talent.3 Consequently, to attract and maintain the best talent, Wal-Mart has put in place important measures and strategies to ensure that the organization is attractive to its potential and existing employees.
Wal-Mart has put in place key strategies to ensure that the top talent is attracted and maintained in the organization. These strategies begin from the recruitment process, incentives, and remunerations, as well as employee relations and organizational culture. Firstly, the organization's recruitment process has been designed to help it to attract the best talent not only from the local populations but also from a worldwide audience. The journey to a talented workforce begins at the point of entry of employees into the organization. If the recruitment process is not effective, an organization is likely to attract the wrong employees, hence leading to lack of talent within its workforce.1 To address this challenge, Wal-Mart has created an elaborate recruitment program that targets the positions at the entry level and at the top management. For example, the Graduate Development Program (GDP) is the flagship scheme of the organization. It seeks to attract, train, and recruit graduates who are fresh from universities and colleges who will form the future talented workforce at this giant retail organization.2
Under this program, young graduates or those who are almost graduating are offered training opportunities at the organization to learn before they can be fully integrated into the organization in various positions. The training program instills important skills. It gives a glimpse of the organization's culture of inclusivity and diversity. The strategy helps to set a performance-oriented mindset for the young people from the start. This way, Wal-Mart ensures that its entry-level employees who are still learning more about the company have the potential to develop into future managers and CEOs who will take the company to the next level.3 The second process of recruitment is focused on other employees up to the top management. In this process, the company has a dedicated job application and recruitment portal, which is open to worldwide applications. Its accessibility ensures that many qualified applicants apply for the available positions in the organization.4 The organization has also focused its efforts on ensuring that job descriptions for various positions are as detailed as possible to guarantee that job applicants are can closely checked on whether they have the specific needed skills.
The second important strategy that Wal-Mart has adopted to ensure that it has the best talent in its workforce is the selection and assessment that it has put in place. To be employed by Wal-Mart, a candidate must prove beyond reasonable doubt that he or she is the best individual for the position.1 To fulfill this requirement, the first process after applications have been received involves the screening and short-listing of the potential employees from the pool of candidates. After the short listing, the organization exposes the potential candidates to a series of tests on their skills and personalities to help in reducing or eliminating candidates whose skills and personalities do not match the requirements of the job. The interview process that follows is also very elaborate. It involves a panel of different senior officials of the given office, and most importantly, line managers who are aware of the kind employees they are looking for.
Lastly, the most important aspect of talent management at Wal-Mart is retention strategy that it uses. The process of recruiting and hiring the best talent is challenging. Retention is the most difficult challenge in many organizations. Wal-Mart has adopted various strategies of ensuring low employee turnover and that it can maintain its talented employees to realize the maximum returns on investment.2 The first strategy that the organization has adopted is through its remunerations and benefits that it offers its employees. In this case, the organization offers competitive packages that meet or exceed the market rates in addition to other incentives for accomplishments and good performance of its employees. The second strategy that the company has adopted is evident in its good working conditions and relationships between the boss and the employees. Its open-door policy, which is centered on open communication, has allowed all employees to communicate with the management without fear of intimidation or repercussions on matters that relate to their work.3
Thirdly, the company has ensured work-life balance by establishing mechanisms for ensuring that it not only promotes employee development but also to be genuinely interested in their personal welfare. Worker welfare is very important in ensuring that employees can perform to their level best. The issue of internal development and growth is a major tenet of talent retention. Wal-Mart has achieved this goal by ensuring that it sponsors numerous training activities, as well as providing promotion and job advancement opportunities for all its employees.
For this reason, Wal-Mart establishes an excellent workforce whenever it is located. The goal is to remain competitive and profitable in its industry. In addition, it has ensured that it has the best talent in its workforce.4 The goal is to ensure that it is not only efficient in offering its services but also has more capacity to attract and retain a satisfied customer base, which translates into more success in its activities. With such approach to talent, Wal-Mart will continue to evolve to reflect the best industry practices and hence the ability to be a step ahead of its competition. As the company goes into the future, talent management will remain the single most important factor in its success.
Analysis of Wal-Mart Australian Market
Many factors determine whether an organization will succeed or fail in a given market. For this reason, as Rahman reveals, an analysis of the market that Wal-Mart operates is an important way of understanding its operations, competition, and successes.3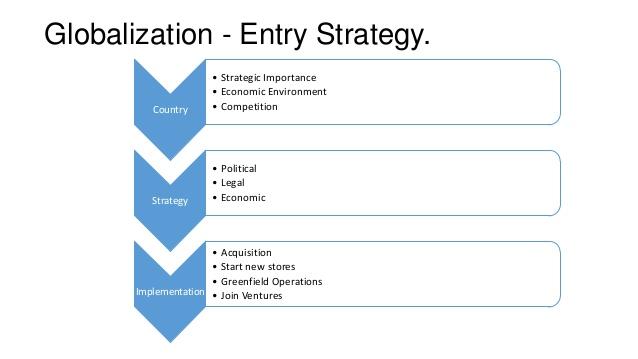 Overview of Retail-Market Australia
The Australian retail market is a multi-billion dollar industry whose revenues exceeded US$250billion in 2014.3 This figure was a growth rate of over 2%. Although it was small, it indicated a good progress, owing to the fact that the market had been seriously affected by 2008 financial crisis that had led to its stagnation and shrinking of 0.4% of its revenues in 2012. Therefore, it is good news for retail companies that will reap more profits as the market stabilizes and/or grows even further. Currently, the retail market in this nation has over 140,000 outlets of different retail chains that employ approximately 600,000 people in the various stores that are spread around the country, especially in major cities.1 The retail market in this country represents 4.1% of the GDP and nearly 10.7% of the employment market in this nation. Just like other retail markets, the Australian retail industry is very diverse, with different products accounting for different shares of the goods sold through the sector. For instance, Food accounts for 29% while motor vehicles and parts account for 14% of the retail market sales in Australia as represented in the chart below: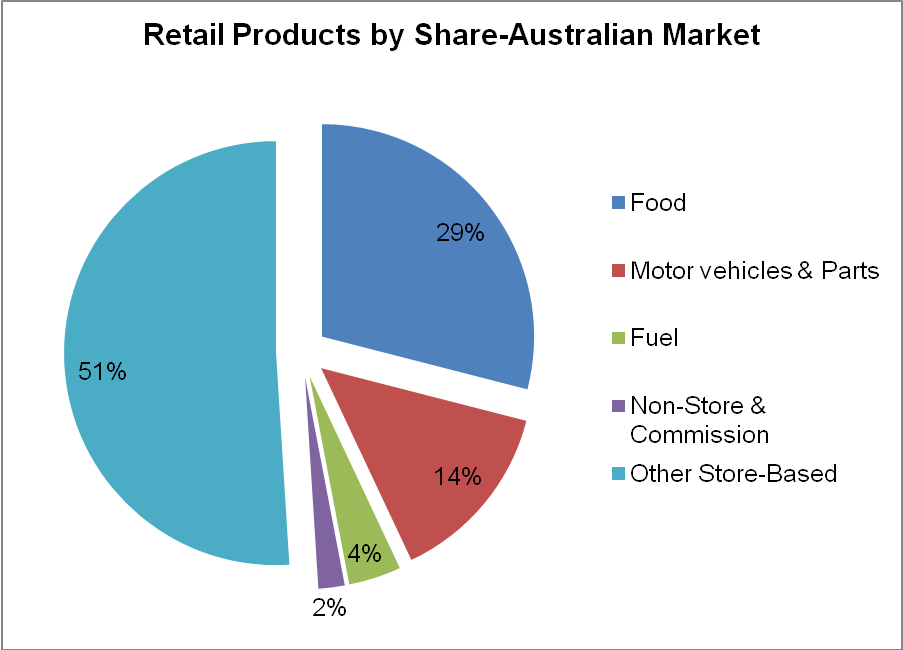 In addition, the various segments of the products and services sold in the Australian retail market account for different shares of revenues that are achieved in the industry. For instance, the food segment accounts for the largest share of revenue in the sector at $96billion representing a revenue share of 44.9% as shown in the table below.
Retail Sales, 2014
Sales ($billions)
Share of Total (%)
Food
96.6
43.1
Household Goods
42.8
19.2
Clothing, Footwear, and Personal Accessory
19.3
8.6
Departmental Stores
18.6
8.3
Other
33.5
15.0
Online Offshore
4.2
1.9
Online Domestic
8.4
3.8
Total
223.4
100
Current Trends in Australian Retail Market
Globalization has seen major shift and changes in the Australian retail market. The shift is characterized by the emergence of different trends that are likely to shape the industry in the future. Firstly, the number of players in the industry has grown tremendously in the past 5 years to over 140000, which is an annual growth rate of almost 3%.2 Two main retail outlets, namely Woolworths and Coles, which have a market share of almost 80% of the market share, dominate the Australian market. In the recent past, the industry has seen major international players join the market. The move is likely to make competition even greater. Hence, it will require businesses, including Wal-Mart, to strategize on how to remain competitive. For instance, the entry of Aldi, a Germany giant discount grocery chain, as well as Costco and Wal-Mart, continue to play major roles in the expansion of this market at unprecedented rates. However, while these major retail chains will be the key drivers of expansion in the retail industry, it is worth noting that other smaller independent retailers exist across the nations. Approximately, 10,000 small and independent stores serve different areas of that nation. These stores are not well served by the major outlets. It is worth noting that with a population of only 22.5 million people, Australia has one of the highest concentrations of retail players as compared to the USA and the UK.2 For instance, it has more supermarket outlets per capita than the USA and almost three times that of the United Kingdom.
The Australian retail industry will grow at a slow rate of 2.5% up to 2016. This situation will not only be fueled by the entry of new industry players, but also due to the emergence of other trends such as online sales.4 The emergence of online sales is one of the most notable trends that have emerged in the Australian market. The trend represents the next frontier for competition wars in this highly concentrated retail market. For instance, in 2011, online expenditure accounted for more that 6% of the expenditure by Australian consumers. This result was a growth of 2% from the previous year. It is also projected that the compounded growth of online expenditure by consumers in Australia will be 17% by 2017. In 2012, the total online expenditure was $16 billion. However, this figure will grow to almost $28 billion by 2017. What are the main reasons why more and more Australians are shifting to online buying, rather than physical visitation to the local stores? Various reasons have been cited for this trend, as more and more consumers in Australia shift to online buying.1 These trends are very important. Current and future retailers in Australia must consider them as they move ahead into the future.
Firstly, the total online expenditure from offshore/overseas retailers is higher than the domestic onshore/domestic online expenditure. Currently, while total online sales represent 6.3% of the retail sales in Australia, online expenditure on offshore websites represents 3.5%, as opposed to 2.8% expenditure on local online websites. Consumers have put forward various reasons why they prefer offshore to onshore spending.4 The first reason is that overseas online stores offer a wide range of choices in terms of price and variety. Such reasons indicate a key factor that local retailers in the Australian market must look into in order to gain a leadership position in this market segment, which is the next frontier for competition wars. It is beyond doubt that Australians feel that local online stores are either more expensive or lack the variety to choose. The situation pushes locals to purchase abroad at the disadvantage of the local online stores. Consequently, it is upon Wal-Mart now to adopt cost-cutting measures, which will allow it to offer products at a price that the locals seek in offshore markets.1 With its large revenue and financial base and experience, Wal-Mart can take over and become the market leader in online sales in this young and rapidly growing Australian online retail market segment. Data indicates even better progress and growth in the online market segment, which retailers must be ready to take advantage of. For instance, more than 88% of the current online consumers have expressed that they are either going to maintain or exceed their current online expenditure.3 Further, more than 58% of Australian buyers have amplified their online payments in the last one year. Such statistical findings offer a glimpse into a lucrative market segment that online retailers will ignore at their peril.
The second important trend is that the number of people who shop online through their mobile devices has increased tremendously over the years. For instance, in 2014, more than 45% of online shoppers used their mobile devices in the course of the year to do shopping in addition to the use of PCs.3 With almost 70% of all internet users in Australia having a Smartphone, it is a great indicator that shopping via Smartphones will be a key driver of online shopping. Such trends are clear indicators that online stores will have to ensure that they have online shopping platforms that can guarantee effective shopping experiences for customers over the internet on mobile phones. Without such approaches, overseas online shopping will continue to grow and slowly interfere with the Australian retail market.
Another emerging trend in the Australian Market is the competition between branded label products and private label merchandise. A study by KPMG has indicated that consumers around the globe are slowly opting for private or store label products over branded label products. Consumers have cited the desire to cut costs as the main reason for this shift. It is also worth noting that more than 80% of consumers believe that private label products have the same or even better quality than national brands. In other words, the foregoing perception among consumers is that private label products are of lower cost but of equal quality as compared to the main brands.1 Such a perception spells doom on the brand label manufacturers, as retailers slowly replace their products with private label products. However, such a trend is good news for retailers who slowly find themselves able to sell more of their private label products. Further, it is likely that with time, the strong relationship that has existed between suppliers and retailers in the industry will start to wear out. A retailer such as Wal-Mart has the potential to capitalize on these trends by ensuring that it has as many private label products as possible as a way of reducing the costs of logistics and dealing with suppliers. This move will ensure that it achieves a competitive advantage over its rivals who may be slow in adopting these changes.
Lastly, the most important aspect in the Australian retail market is the changing working environment, which is likely to shake the industry more than any other trend. As previously discussed, technology has allowed international best work practices to become globalized. In other words, work trends in other areas of the world are likely to spread and affect other nations' industries and work environment.1 Such influences have not escaped the Australian retail market. Major changes are occurring. The changes are very significant in the retail sector, owing to its labor-intensive nature. The sector's value addition is highly dependent on workers at 70%. Hence, according to Wal-Mart, any changes in this area can easily disrupt the profitability of the organization and many other segments.4 As such, workers have become more aware of their rights. Since they have become more vocal on the kind of working conditions that they want, they stand a better chance to shape the industry's future.
One of the key issues of the Australian market is that retail workers' productivity is low and therefore not internationally competitive. As such, the workplace environment in Australia will have to change to be more exposed to the global trends. Competition from overseas retail companies that are keen on expanding their operations in the Australian market is likely to exert a lot of pressure on the local retailer player. The retailer will have no option but to adopt the best industry practices to gain some competitive advantage.3 Looking at Wal-Mart, the organization has a definite advantage in this segment, owing to its experience from diverse locations that it has established its operations.
Consequently, by adopting the best industry practices in Australia, Wal-Mart will ensure that with a productive and excellent workforce, it is in a better position to grow and dominate the highly concentrated retail market sector that is characteristic of Australia. From this analysis, it is important for Wal-Mart retail chain to revisit its current positioning in the Australian market. Firstly, with the growth that is being experienced in the industry in areas such as online sales, as well as private label products , the company has the opportunity to brand itself as not only an efficient and responsive retailer but also as a market leader in online sales. Secondly, by ensuring that it has a well-trained workforce, the company has the potential to ensure that it achieves the maximum value addition from its workforce.
PESTLE Analysis for Wal-Mart Australia
Australia's retail market is highly lucrative. It is also highly served by retail organizations from local and international fronts. In the recent years, a growing interest is evident from overseas retail organizations in different areas that wish to get a share of this lucrative market. As such, more competition is expected. A large number of local departmental stores and international brands, which have set foot in the market, serve the retail market.3 However, there is still more room for more growth. It is an opportunity for Wal-Mart to set its strategies to not only increase its presence but also focus on a strategy of serving the available gaps to gain dominance as the preferred retailer in this lucrative market. The success of Wal-Mart in the Australian market is based on the firm-specific and country-specific resources. Most of the grocery products in Australia are domestically produced. Hence, Wal-Mart can give such goods at a discounted cost due to minimal production costs.4 However, some of the products the organization offers are not available within the country. They are usually imported. This situation ensures that while the organization can offer local products, it can also offer diversity by introducing international products to this market.
Wal-Mart has an extensive experience in international markets. Such experience has allowed it to always gauge whether expanding its presence is worthwhile or not. The team of experts in the company always identifies the incentives and barriers to the organization's presence in a given market. In the Australian market, the main barrier to growth is the high minimum wage, which means that salaries and benefits to employees constitute a significant share of the organization's expenditure. In addition, increasing interest from other international brands in the country means a likelihood of increased competition, which may affect the revenues that the organization may receive from the market.3 The Australian online market is not as robust as it is in other countries such as the USA, China, and Japan where Wal-Mart has operations. This market offers a substantial amount of revenue in these markets. Wal-Mart may struggle to establish an online revenue stream in the Australian market. The involved costs include acquiring licenses and outlet spaces in the country. In addition, raising enough financial resources to stock the outlets is a major challenge and a key expense for the organization. To ensure that the organization understands the Australian market, it is important to carry out a PESTLE analysis, which will identify the opinionated, financial, societal, technical, lawful, and ecological aspects that may hinder or encourage success in the Australian market.
Political factors have a high potential of affecting the organization's strategy. Australia is one of the most peaceful countries that have good regimes, which promote trade while offering favorable business environment for both local and international players to participate fairly in the economy. However, Wal-Mart understands that political factors can be challenging to predict or to be permanent for long. However, these issues are just some of the inconveniences that a business has to face.4 Wal-Mart operates in hundreds of nations. The Australian market offers a unique political environment that is devoid of serious political interruptions that other markets such as China and India have had on Wal-Mart operations. However, owing to the fact that Wal-Mart features prominently as the world's largest retail store, it is definitely closely watched. Its actions are greatly monitored because of the influence they can exert on any given country, especially its economy.
Therefore, it is important for Wal-Mart to ensure that it keeps its operations and activities off from involvement in political activities that may compromise its standing in the nation. In its home country, the USA, which is the largest revenue market for the company, the business, which is owned by the Walton Company, has been engaging in political activities. Estimates show that more than $26million US dollars have been spent on political support activities. The Republican candidates have had the larger share of this money.3 This observation shows that Wal-Mart can pour enormous amounts of money to support given political interests. However, its involvement in such activities has not escaped criticism and attacks from the political class, which is keen on trimming the powers that the giant retailer can have in the USA. However, being a foreign country, it is highly advisable to desist from any political activities since any attacks that are targeted at the company by the political class may easily see its working permit canceled. Such a situation can lead to millions of losses.
Economic factors of the host country of any given market have a direct impact on the welfare of international and local companies that operate in the given bazaar. In addition, for a big business such as Wal-Mart, economic disruptions in other parts of the world may have a significant impact on the company's operations in other nations.4 A good example is the 2008/20099 financial crisis, which began in the USA and quickly became a worldwide problem that affected Wal-Mart's profitability in many areas around the world. In addition, the retail market in Australia was hard hit by this economic meltdown, resulting in stagnation in growth. At one time, it led to a shrink of 0.04%. The situation brought the gravity of the effects of economic meltdown across the world.3 As such, the fact that such global economic phenomena can affect the retail market means that with its worldwide presence in diverse markets, Wal-Mart stands to be easily affected by such trends, an issue, which may affect its success in Australia. Other major areas of the economy that can easily affect Wal-Mart's success in Australia include the tax laws and other regulations that touch on licensing or ones, which protect workers in areas such as salary and working conditions.
In this case, while the company has put necessary measures to offer its employees the best packages, as well good working environment, any changes that may be exerted on Wal-Mart by relevant economic authorities may affect the business in unknown ways.1 Further, changes in the laws of taxation and other levies may affect Wal-Mart's profitability in Australia positively or negatively. Therefore, it is important for the company to always be ready for this changes or disruptions that may affect its profitability by ensuring that it finds the best ways to reduce such effects. Overall, the Australian market offers a great economic environment where the local and foreign companies can thrive.
Social factors such as demographics, pattern of social interactions, and religion may affect the activities of the organization and derail its strategic plan. Wal-Mart must carry out a feasibility study to identify the social factors, including the most marketable products and strategies that the Australian society responds to.1 One of the main social facts that Wal-Mart must put into consideration is the high urbanization in Australia. Urbanization has fuelled the need to concentrate its operations in the nation's major cities where the population can support its megastores. Looking at the trends in the country, an increasing number of consumers regard Wal-Mart as a high-end retail store, which offers slightly higher market prices than other outlets. Such a perception in the society is not good because it is likely to sway potential customers who wrongly believe that they cannot afford to shop at Wal-Mart. However, on the bright side, many people are aware of Wal-Mart's brand, owing to its international recognition, which has promoted the company to be easily identifiable by Australians. In addition, many people, just like in America, are choosing Wal-Mart as a preferred choice for one-stop shopping, which will only act to increase the success of the company in the future.
Technological factors must be considered in the organization's strategy. Wal-Mart has established itself as a market leader in its area of specialization. It utilizes superior technologies in its operations. For instance, the company has a dedicated supply chain management system that has been automated to ensure seamless interaction and communication with suppliers as a way of eliminating delays in restocking, as well as in paying the suppliers.4 This way, the company is a step ahead of competitors whose supply chain management systems are in a sorry state. Since such worn out systems form a large share of costs of such companies, their maintenance uses most of the companies' profits. Another important area of technology that Wal-Mart has been able to feature prominently is its online store that is now becoming very popular with many shoppers in Australia. As more and more shoppers choose online retail stores, Wal-Mart has been able to venture into this segment successfully. The uptake of its online services has been encouraging, especially with its mobile compatible website that allows people to purchase their products anytime, anywhere. As more and more technologies emerge, Wal-Mart will not be left behind as long as these technologies benefit its market and most importantly if they lead to better service delivery. Consequently, with a population that has embraced technology, Australia offers a good market where Wal-Mart can utilize the available technologies to improve shopping experiences of people in this nation.
Legal factors include service laws, savings, ecological, and duty laws. Any changes or non-compliance with these laws can spell doom to the operations of this organization and consequently affect its strategy. For instance, as a foreign company, the company operates under different sets of regulations that are aimed at protecting the domestic market and other restrictions.4 Such a regulatory framework means that the company faces different sets of laws that govern taxation and licensing. These laws may in one way or another affect the company's competitiveness in its market segment. However, the Australian laws are very lenient as compared to other international markets such as China where the company has ventured.3 Consequently, the company understands that by abiding by the laws, it will gain in this market. With its strong legal personnel and its collaboration with the relevant authorities in Australia, Wal-Mart will ensure that it complies with all laws and regulations of fair trade to avoid unnecessary legal issues, which may slow down its growth in the new market.
Environmental factors such as climate change, waste management, and land degradation have taken the center stage in the 21st Century. In compliance with global carbon emission regulations, Wal-Mart is working towards the use 100% renewable energy. In this process, the company has established various waste recycling plants where waste will be used to produce renewable energy from biogas.2 This case will also be a major competition advantage since energy or power forms a major expenditure segment for the company. In addition to the production of renewable and clean energy, the company is keen on achieving 0% of waste by rethinking its waste management and recycling processes.2 To ensure that its operations, both direct and indirect, do not contribute to pollution, the company closely works with its suppliers to ensure that their activities do not lead to pollution. The goal is to ensure that the company's supply chain network operations are environmentally friendly. The organization's goals towards environmental responsibility align well with the Australian environmental regulations, as well as the international best practices towards environmental responsibility. For instance, the Australian government has focused more of its environmental efforts on regulations of gas emissions and industrial wastes. Hence, Wal-Mart finds it easy to comply with this strategy.
Conclusion
Wal-Mart is regarded as among the oldest businesses in the world. The renowned company has acted as a business point of reference for other small companies that operate within the same industry. This paper has discussed in details the role and influence of international talent in Wal-Mart. The study reveals the company as among the best illustrations of how an individual's idea can transform the entire business world. Since several factors must be analyzed to find out whether a business can succeed in a given environment, the paper has also analyzed the situation of Wal-Mart in Australia. It has provided a PESTLE analysis, which shows how Wal-Mart can fair in the Australian market.
References
Cieri D, Sheehan C. International Talent Flow and Intention to Repatriate: An Identity Explanation. Melbourne: Monash University; 2007.
Milligan P, Nalbantian H. Collaboration is Key to Global Talent Mobility. People Management Magazine 2008.
Rahman H. Organizational and Strategic Considerations in International Market Selection. International Journal of Applied International Business 2004; 1(2): 2-11.
Wal-Mart. Diversity & Inclusion Impact. New York: Wal-Mart; 2013.