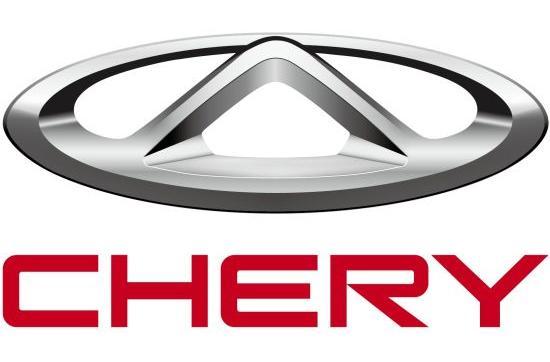 Introduction
Founded in 1997, Chery Automobile Company Limited is a Chinese home-grown firm that manufactures and markets automobiles. Being a Chinese leading passenger vehicle exporter for a duration spanning over a decade, Chery, according to Zhang and Ziajing (2013, p. 179), is presumed to be on a path of creating a name for itself as a world-class automobile company. Today, Chery is attributed for producing and supplying several brands including Chery, Karry, Rely, and Riich (China Auto News, Auto Brands to Watch in the Chinese Market in 2014 2014). Its range of products includes mini cars, commercial vehicles, and passenger motors. In the Chinese domestic market, Chery capitalises in the marketing mode, which is characterised with of network marketing (Kerin & Rudellius 2000, p. 233).
Under these categorisations, the company does not only invest its footing on the domestic market, but is also in international markets in order to escape unfair competition as well as internal friction, especially in resource administration (Chery Automobile Case Study 2014; Chery China 2014). In addition, these kinds of categorisation significantly enhance the abilities of the company in marketing services, especially by way of enlarging the company's marketing network (Automobiles 2014). Through these endeavours, Chery marketing network are targeted to cover both the underdeveloped and developed regions (Kerin & Rudellius 2000, p. 235; Daimler Chrysler approved to start auto financing in China 2005).
Through these strategic marketing networks, Davids and Susan (2004, p. 35) contend that the company has been enabled to lay out a formidable foundation for annually rapid promotion in marketing their products, advocating for quality services, and developing their marketing scope while stimulating their product publicity to go internationally (Alon, Fetscherin & Sardy 2008, p. 489). This kind of stimuli, according to Davids and Susan (2004, p. 35), is often expected to grow in stature through the realisation of three core strategies which the company recognises as service leap, quality leap and brand leap (Mitchell and Chilkoti 2014). The essence of all these is to conceptualise on the Chery trademark while emphasising on the standardisation of the primary product information and on the delivery of product positioning, as well as its selling points in the global market (Sholnn 2007).
According to Qingfen (2011), this drive also offers great benefits to the consumers by striving to extend the proper products that suit their needs and expectations within the populous automobile market (Janet 2002, p. 23).
Entrance in the US Market
To enter the American market, Chery Company has to comply with the environmental standards that are prevailing to provide it with the opportunity of tapping into the growing United States' anxiety about global warming (Ramo 2006). As a duty of environmental friendliness, many companies have not been able to establish a formidable footing in America and most Automobile products often have to undergo a given degree of screening to ascertain their credibility, especially in terms of product quality and safety (Wang 2007). Due to the strict federal policy in America, Skinner (2011, p. 182) opines that the Chery Company has always had a great opportunity to offer high quality automobiles with various affable characteristics that augurs well with the American domestic consumer, such as fuel efficiency and fair price experience among others (Wang 2007).
Secondly, Chery Automobile Company has always strived to accommodate the American psyche by offering the incentive and great product deals for the average American consumer while successfully refuting the home-grown American stereotype as appertains the Chinese-made wears (Wang 2007). In essence, Chery Company has categorically built confidence in the American marketplace strategically standing out as unique among other local and exotic brands in America (David 2001, p. 14). By achieving this feat, Wang (2007) opines that Chery Company has given the American consumers broad purchase options. This will give them the essence of extending confidence in their products while at the same time give them an opportunity to reach out to other markets which has not initially been exploited (Adidas Group Annual Report 2012).
In addition, to rescind the widespread negative assumption that Chinese autos generally endanger the validity of American jobs, the Chery Company, according to Shirouzu (2007, p. 40), promptly followed the path travelled by most Korean and Japanese models in creating jobs in the US. This was seen in the exemplary role played by the Toyota Company, which directly employed nearly 40,000 people in their American outposts. This drive saw the Toyota Company invest $16.8 billion in facility and equipment in North America (Statistical Yearbook: China's Vehicle output tops 5 million for 1st time in 2004 2004). The same phenomenon was seen in the machinations of Hyundai America Technical Centre, which currently operates Michigan Superior Township; it has invested heavily in the region (Jim 2006, p. 34).
The fourth concept that Chery Company has not only downplayed their made in China tag, but has also dropped significantly, is the Chinese political thinking of communism (Shirouzu 2007, p. 39). This concept, according to Shirouzu (2007, p. 39), has always carried a strong negative label in the American public opinion in part, especially because the American mind-set is moulded from a humble beginning that communism has been an evil force to reckon with since the 20th Century – an ideology which pitted America against the Union of Soviet Socialists Republic.
Chery Company's rare strengths in the American markets
The success of the Chery Company in the American as well as other markets could be attributed to its rare abilities, especially in the ability to predict problems well before they happen (Zhang & Ziajing 2013, p. 176). Chery, according to Zhang and Ziajing (2013, p. 179), uses Tecnomatix software which aids in the variation and analysis of their engineering and product facilitation, and this enhances the company's ability to deal with manufacturing hitches prior to the product release to the American market. In addition, dimensional engineering has been a strategic venture providing quality management as well as a platform for collaboration among various engineers (Ananthram & Alan 2013, p. 300).
Chery's marketing Mix
For a company to market its products successfully, the company needs to address a number of key concerns (Zhang & Ziajing 2013, p. 176). However, it is equally necessary for Chery, an Automobile a Chinese firm intending to enter the American market, to note that market demands are dynamic. Therefore, the dynamic market demands make it necessary for an incessant revisit on various marketing strategies and concepts. These marketing considerations include product, price, place, promotion, packaging, positioning, and people (Humphreys & Grayson 2008, p. 132).
Product
Many businesses decide what to offer to the public as an entrance strategy, after which they transform to the demands of their customers (China Auto News, Auto Brands to Watch in the Chinese Market in 2014 2014). Likewise, the Chery automakers need to realise that unlike other customers, American buyers are unusually different in their purchases. For example, Zhang and Ziajing (2013, p. 179) indicates that Americans are knowledgeable and stylish shoppers for automobiles. Chery is credited for producing several brands, such as Chery, Karry, Rely, and Riich. Besides, with the variety of automobile producers that has ventured in the US market, American buyers are in a position to demand high standards from automobile suppliers (Zhang & Ziajing 2013, p. 176). Therefore, for a successful execution of their entrance plan in America, Hongmei, Work, and Sill (2007) observe that the firm should carry out a clear research and understand its targeted customer before launching the product.
Price
The Chery Automobile firm must note that, however much the manufacturing of their products cost, the worth of their products must reckon with what their customers are prepared to pay. Chery J1 has a market price of $9,990; Chery J3 goes for a low as $13990, while Chery J11 SUV has a market price of $16,990. Likewise, to endeavour in the American market, Chery automobile firm must note that their products must be competitive in the American market in order to avoid unnecessary assumptions (Zhang & Ziajing 2013, p. 176).
Place
The Chinese firm is located in Asia, a distance apart from its target market; however, the Chery automobile firm must, therefore, consider the means of distributing their products to the US market. To successfully venture into the American market, the firm has to ensure that its cars are availed at the right place and at all convenient times (Zhang & Ziajing 2013, p. 176). Successful marketing options require choosing a strategic location for the products. Moreover, the firm ought to constantly update its website on new products, as well as design a website specifically for the American market.
Promotion
Promotion involves the way the company tells their target about their products and services. Zhang and Ziajing (2013, p. 179) notes that it is the most dynamic aspect in marketing. For the Chery automobile, a Chinese firm that intents to gain new market in a foreign country, it must embrace a promotion that is not one way but rather paves way for dialogue with their targeted customers (David 2001, p. 15). To ensure effective promotions, the firm can use various methods of advertisements, such as through the social media sites like Facebook, Twitter, and You Tube among others (Zhang & Ziajing 2013, p. 176).
Packaging
Zhang and Ziajing (2013, p. 179) notes that packaging involves the way a company presents its products. For automobile firms safety is a core issue in its package. Regarding entry in American market, Chery must note that America and Europe have tough and demanding safety and emission laws that must be included in their manufacturing. Therefore, to adhere to these, the firm can utilise overseas companies as sources of essential components. Outsourcing of other services will be vital in order to match the United States' standards. Additionally, partnerships also offer the resources and expertise to improve the overall product qualities (Zhang & Ziajing 2013, p. 179).
People
Whereas it is true that Americans currently needs more Chinese automobile firms to enter to their market, it is important for Chery to consider the purchasing behaviours of current American buyers and how they have changed over time (Zhang & Ziajing 2013, p. 179). In essence, consumers in the US expect cars to have long life spans irrespective of the reason that a few consumers exchange their cars to fit the current trends and fashions. Moreover, American consumers, being environmentally cautious, and with the American law that mandates high safety and emissions standards, they expect high gas mileage in compact cars (Zhang & Ziajing 2013, p. 179). Furthermore, Chinese auto brands encounter numerous communication problems naturally in their pursuit for success in the expansive American market. The foremost challenge that Chery automobile must face are negative perceptions of China and Chinese brands by the Western world (Zhang & Ziajing 2013, p. 179).
Positioning
Chery Motors have to understand the dynamics and operations of the American market in order to have an international image. Since it has concentrated most of its operations in China, the US market presents a mixture of persons of diverse backgrounds. The company, therefore, have to position itself as a dynamic motor manufacturer in order to supply car brands that address the needs of its consumers.
Conclusion
Chery motors have struggled to keep its American competitors at bay especially after seeing the benefits, which came by way of strategic co-operation with the Chinese automakers. These scales can make the prospective consumers more aware of the existence of a particular product or service including but not limited to the benefits that it so offers to the consumers. It is, therefore, suggested that Chery needs to improve on these concerns in order to operate optimally in the competitive American Market. More than anything, Chery needs to liaise with its retailers in the American market to improve on promotion and advertising of its products. Essentially, a liaison mind-set and mutual dependent approach should be formulated to establish good promotional drives. Additionally, the company needs to master the art of conducting promotion in amiable and fashionable system.
References
Adidas Group Annual Report. 2012. Web.
Alon, I., Fetscherin, M. and Sardy, M 2008. 'Geely motors: a Chinese automaker enters international markets', Chinese Culture and Management, vol. 1. no. 1, pp. 489-498. Web.
Ananthram, S., and Nankervis, A. 2013. 'Global managerial skill sets, management development, and the role of HR: An exploratory qualitative study of North American and Indian managers', Contemporary Management Research, vol. 9, no. 3, pp. 299-322. Web.
Automobiles. 2014. Web.
Chery Automobile Case Study. 2014. Web.
Chery China. 2014. Web.
China Auto News, Auto Brands to Watch in the Chinese Market in 2014, 2014. Web.
Daimler Chrysler approved to start auto financing in China 2005. Web.
David, J 2001, Principle & practice of marketing, McGraw Hill, Berkshire. Web.
Davids, S. C., & Susan W. D. 2004. Transportation energy data book (24th ed), U.S. Department of Energy, Washington. DC. Web.
Hongmei, G, Work, K. and Sill, B. 2007. Chinese Auto Companies look to the U.S. Market. Web.
Humphreys, A. & Grayson, K. 2008. 'Kellogg School of Management: The Intersecting Roles of Consumer and Producer: A Critical Perspective on Co-production, Co-creation and Prosumption', Sociology Compass, vol. 2. no. 10, pp. 134-151. Web.
Janet, M. 2002. The international business environment, Macmillan, Bath Palgrave. Web.
Jim, S. 2006. Five challenges that China must overcome to sustain economic growth, Joint Economic Committee, United States Congress. Web.
Kerin, B, and Rudellius, H 2000, Marketing (5th ed), McGraw-Hill, Von Hoffmann Press, New York. Web.
Mitchell, T and Chilkoti, A. 2014. China car sales accelerate away from US and Brazil in 2013. Web.
Qingfen, D. 2011. Chery Auto to build $200m factory in S America. Web.
Ramo, J. C. 2006. 'An image emergency, Newsweek', vol. 148. no. 13, pp. 38-43. Web.
Shirouzu, N. 2007. 'Obscure Chinese car maker seeks U.S. Presence: Changfeng's vehicles will be on display at Detroit show, Communists Lauds competition', Wall Street Journal, vol. 3, no.1, pp. 39-40. Web.
Sholnn, F. 2007. Made in China, Driven in USA. Web.
Skinner, J. 2011. McDonald Global Sustainability Scorecard 2011. Web.
Statistical Yearbook: China's Vehicle output tops 5 million for 1st time in 2004. 2004. Web.
Wang, J. 2007. Brand perception the key for Chinese companies. Web.
Zhang, J and Ziajing, D. 2013. 'Marketing strategies for Chery automobile corporation', Canadian Social Science, vol. 9. no. 4, pp. 177-183. Web.