Executive summary
The speed of customers' satisfaction and technological advancement are changing beyond time (Bowersox et al., 2009). Organizations need to implement technological advance supply and logistic chains. Studies suggest various supply and logistics be adopted by various organizations depending on the life cycle or the technology level in organizations (Anon, nd). For Siemens AG to deliver value according to the business vision and mission, integrated supply and logistic chains need to be implemented in the operations and delivering of products and services to customers. There are various operations and supply chain problems affiliated to Siemens AG on the present supply and logistic chains (Bowersox et al., 2009). Some of the problems include high costs of manufacturing, low quality, lack of flexibility, and dependability (Metz, 1998).
On-Time Delivery!
Get your customized and
100% plagiarism-free paper
done in as little as
3 hours
Implementing Total Quality Control Management and Just in Time systems within the supply and logistic systems, the company will help to solve the underlying problems. Changing the present supply and logistic system and implementing Quality Control Management and Just in Time Systems will enable the company to increase earnings, increase customer satisfaction, and subsequently lower time and costs on the inputs-outputs transformation cycle (Metz, 1998). The future recommendations are for Siemens to adopt on technologically based and advanced supply and logistics chain. This plan will facilitate Siemens to understand and plan how the customer-company relationship can be improved in the future and further attain the mission.
Current operations and Supply Chain
Siemens AG is now 150 years old since its incorporation in Germany. The company is a global company dealing with electronics manufacturing operations across the world (Hieber, 2002). Its products and services line is in over 190 countries and has manufacturing facilities in over 50 countries (Hieber, 2002). The company owns its manufacturing facilities, and others in Japan and Europe are owned on shares interest. The major market segments the company strives to include; the manufacturing industry, the energy production industry, and the health care sector (Bowersox et al., 2009).
Its operations and supply chain are based on the growth and integration of business strategies. Operations and the supply chains are integrated to support the companies overall organization strategy. The integrated supply chain usually supports operations from the purchasing/suppliers department, manufacturing/ transformation, and beyond the consumer order systems (Bowersox et al., 2009).
Organizations where planning, inputs sourcing either material or workforce inputs, manufacturing, and logistics are not integrated, do not respond efficiently and effectively to market dynamics. Generally, organizations operations and the supply chain need to be aligned with organizations goals and objectives to respond effectively to business environment changes (Bowersox et al., 2009). Siemens's integrated operations and supply chain management structure correspond to the global market nature. Integrating the company's overall supply chain does not happen suddenly.
According to Hieber Ralf (2002) a logistic advisor and lecturer, research done on companies supply chain and logistics integration processes indicates that there are positive relationships between organizations that implement an integrated operations and supply chain and performance on financial indicators. The company's operations and supply chain is integrated in respect to its procuring, manufacturing, customers delivering processes, and customer order processing. Siemens AG integrated operations and supply chain targets particular elements in the organizational strategy.
Operations strategy focuses on cost, quality, speed, dependability, and flexibility (Hieber, 2002). All these elements are incorporated into the company's products and service processes. The operations strategy applied in the company is innovation business strategy. Innovation business strategy helps the company to cuts costs, add quality to products, and increase speed in delivery and manufacturing. In addition, the strategy aims at providing customers with quality at higher speed, facilitate dependability and flexibility to consumers' orders (Hieber, 2002). Operations strategy that focuses on cost-cutting measures and increasing quality, enable Siemens to increase sales, and achieve higher profits. The current service and product process provide Siemens with the ability to depict its process architecture in a way to entice business allies (suppliers, employees, and customers). The following diagrams depict the current operations and supply chain (Metz, 1998).
Yes, we can!
Our experts can deliver a
custom SIEMENS Company Operational and Logistical Strategies
paper
for only

$13.00

$11/page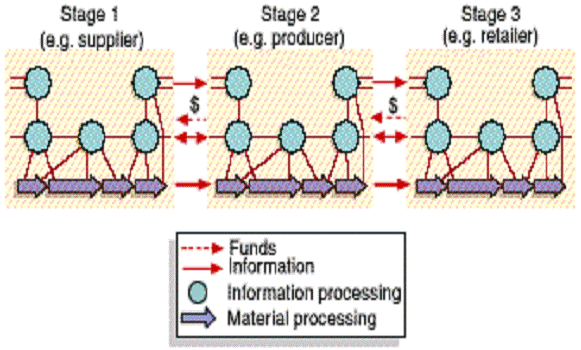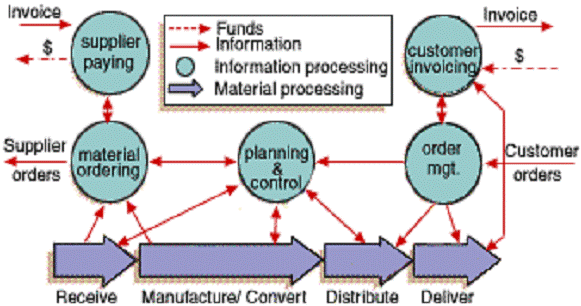 In figure one, Siemens AG follow a multi-stage supply chain while figure two the company follow single stage supply chain. Siemens works with distributors to receive orders; orders are communicated to the main manufacturing plants electronically and plans for production are organized. This company should adapt to Total Integrated Supply Chain to deliver Just in Time products and services.
Improvement Proposal
Quality Management and Lean (JIT) in operations and supply chains
The modern market is dynamically changing to higher sophistications on technology, operations, logistics and the customers' needs (Hieber, 2002). As customer needs and wants become sophisticated, influenced by changing environments, organizations should be informed, and grow with commitment to deliver quality and on time. Small or large corporation need to entrench Total Quality Management process to monitor environment and customers changing needs. Returns in companies are comparatively related to the time of processing and the quality provided to customers.
Quality management refers to the process of providing management frameworks that give controls and monitoring practices regarding risks reduction, quantifying performances, and comparing performance with standards set (Anon, n.d). Siemens AG need to integrate total logistics supply chain to achieve Just in Time strategy, improve the quality and lower production costs (Anon, n.d). Total quality management and Just in Time in processes require be implemented at all levels such as production facility sites, departments or divisions rather than in one unit. Quality controls and assurance are ingredients of suitable quality management. Providing high quality and assigning best quality management system continuously at each level of the company will provide a competitive advantage (Anon, n.d).
Customers are sophisticated due to changing tastes, quality and brand variables. Internationals organizations for standardization provide a framework and standards on which organization can implement Total Quality Management process (ISO, nd). Quality control thus, is the process of establishing proper coordination of quality measure from supplier inputs, organization production and administrative processes to outputs provided to customers (Hieber, 2002). Quality assurance is a component of quality management system in organizations. It provides confidence and ensures outputs are as per the quality standards (Anon, nd). Implementing total integrated quality management system, offers Siemens AG improvement and customers' satisfaction, consequently increasing customers' loyalty and company earnings.
Electronic and automotive industry is ever dynamic. Producing and delivering products and services efficiently, and Just in Time add value to company's operations (Hieber, 2002). The monitoring devise used by most organizations to track Just in Time strategy is the Total Quality Management Systems. Customers are calling for efficiency, flexibility and dependability (Anon, n.d). These elements can only be achieved in the organization by a Just in Time (JIT) supply chain system. Increasing competition in the electronics engineering should drive Siemens to consolidate suppliers and the supply chain system. Siemens Just in Time system on operations and supply chain can be achieved through controlling production, optimizing logistic operations and providing strong suppliers' networks.
Applying these to Siemens, Just in Time on operations and supply chain can take the following processes (Dolenek, 2007).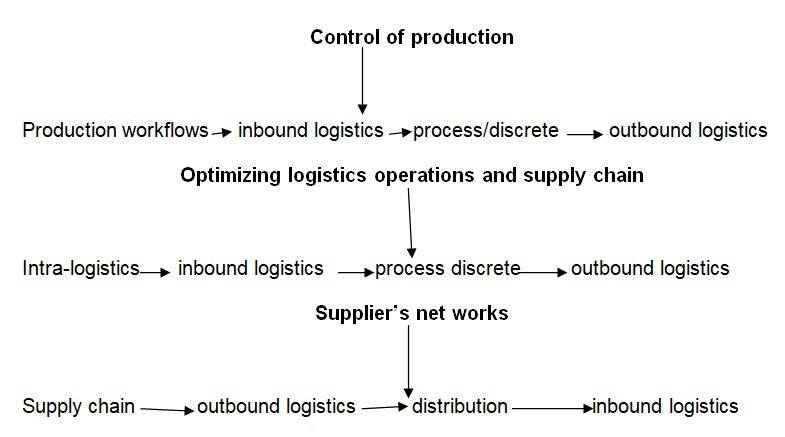 Following the above Just in Time supplemented with Total Quality Management will result to improved productivity, improved quality, reduced costs and flexibility in operations.
Cut
15% OFF
your first order
We'll deliver a custom
Company Analysis
paper tailored to your requirements with a good discount
Implementation Plan
For the past couple of years, Siemens AG has been rethinking on its supply chain from suppliers to the customers (Dolenek, 2007). As discusses above, the company's quality management system and Just in Time needs improvement. At some levels, the company has accomplished the supply chain improvement by customization of products and services. Implementation of the Total Quality Management and Just in Time can take the following plan.
Enhance company's innovation strategies with support of product and service designers to transform processes. This reduces manufacturing, installation and delivery time.
Reduction of suppliers' base is another modality Siemens can approach. This reduces purchasing and delivery time. Suppliers should have a selected base that is committed and contracted to supply inputs Just in Time (Metz, 1998).
Purchasing customers oriented inputs from the suppliers. This will increase quality of products and services. The Give in Give out (GIGO) principle applies in quality management system and practices.
Contract credible suppliers to meet and support the manufacturing units' needs and customers' deserved quality.
In addition to above, the company has to use simple and standardized ordering transactions procedures and systems. This reduces supply-order delivery time.
Focus to share forecasts and customers ordering frequency and capacities with the chosen credible suppliers. In this respect, the company will be in a position to match customers' orders and suppliers' inputs, and reduce order to delivery time (Metz, 1998).
Review Just in Time (JIT) and Total Quality Management System by conducting weekly or monthly meetings to improve on implementation or facilitate suppliers to meet deadlines.
Merging the manufacturing personnel and the customer department to achieve customers' quality, at lower cost or price, and facilitate speed in production and delivery. This will boost the company achieve dependability and flexibility strategy objective.
As noted by Pryke Stevens, a quality management systems analyst (2009), companies should integrate supply chains in four stages. These are; baseline organization, functional integrated, company internally integrated chain, and externally integrated chain (Pryke, 2009). Siemens AG's implementation plan on a network diagram can be depicted by the following diagram. The net work diagram shows how the company can implement Just in Time strategy in the operations and supply chain.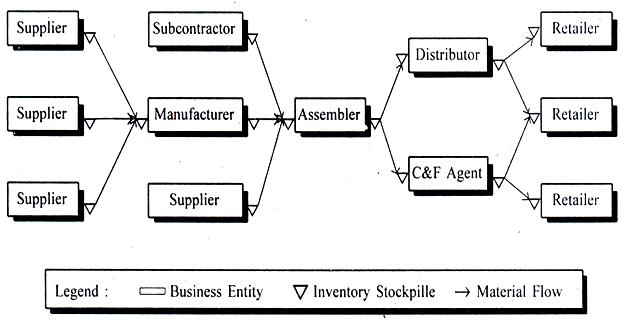 Following the above net work diagram, Siemens will attach no cost, there is reduced assembler time and customers' orders are collected effectively by clearing and forwarding agent and the distributors (Christopher, 2010). Further, supply network is consolidated by the manufacturing units, smaller base of suppliers and subcontractors to enhance speed and quality inputs delivery.
List of References
Anon. n.d. Quality Management: Quality Assurance and Management of Observing Systems. Web.
Bowersox, D., Closs, D. & Cooper, M. B. (2009) Supply Chain Logistics Management. New York: McGraw-Hill Higher Education.
Christopher, M. (2010) Logistics and Supply Chain Management: Creating Value- Adding Networks. New Jersey: Financial Times/Prentice Hall.
Dolenek, J. (2007) RFID – A Key to Higher Productivity within the. Automotive Industry. Siemens AG, Automation and Drives. Web.
Get a custom-written paper
For only
$13.00
$11/page
you can get a
custom-written academic paper
according to your instructions
Hieber, R. (2002) Supply chain management: a collaborative performance measurement approach. ETH Zürich, Switzerland: Hochschulverlag AG. Web.
Pryke, S. (2009) Construction supply chain management: concepts and case studies. New Jersey: John Wiley and Sons. Web.
International organization for standardization (ISO). nd, Quality management principles. Web.
Metz, P. J. (1998) Demystifying Supply Chain Management. Supply Chain Management Review. Web.