Executive Summary
The Chinese Medicine Clinic is a proposed sole proprietor business to be rolled out in the capital city of Kuwait. The clinic will provide personalized Alternative Treatment services to clients with lifestyle and chronic ailments. In particular, this clinic looks forward to handle a great majority of clients from a target group of 26-55 years of age most of whom are predisposed to lifestyle diseases such as CHD, respiratory infections, obesity and musculoskeletal injuries.
The company aims to break even by 11months, with a tripled customer base by the end of year 3. This target will see the clinic handle at least 6 clients per day with a projected annual average of 1560 clients. Above all, it is the ultimate goal of this clinic to ensure utmost restoration, promotion and health sustenance of every client through a one-on-one application of Alternative Treatment.
Whereas the concept of Alternative treatment is not well a vast in the Kuwaiti region, the proposed Chinese Medicine Clinic undertakes to create a reliable network of professional collaboration with local health service providers to enhance informative outspread of Alternative regimens. It will also utilize appropriate modalities to keep in touch with government bodies so as to promote both political and social goodwill which will go along to sustain public acceptance of Chinese Medicine and other forms of Alternative Treatment.
Lastly, there are a number of challenges that may arise in the course of implementing Alternative Treatment in Kuwait. Some of the already identified setbacks include over-reliance on conventional medicine, poor publicity of herbal medicine and fast-moving lifestyle where people lack time to precipitate in physical activities. On the contrary, the Chinese Medicines Clinic will work on suitable prospects to make good use of the local media, medical journal, the internet and other modes of communication to provide succinct information about the relevance of Alternative treatment the present day society.
Company Overview
Proprietor/Owner
The proposed name of the business herein shall be Chinese Medicine Clinic. It will be based in the Capital City of Kuwait and operated by the owner as a sole proprietorship. Accordingly, it is worth noting that the proponent of this business is a competent herbal practitioner with a university degree in Alternative Medicine from AMA University. He brings with him a great deal of in-depth knowledge in Traditional Chinese Medicine with at least one year hands-on-experience in practical internship.
Mission Statement
The Clinic aims to provide the best line of therapeutic treatment with the highest quality and most appropriate Chinese medical care in utmost restoration, promotion and health sustenance of every client through a one-on-one application of Alternative Treatment.
Vision
Chinese Medicine Clinic envisions a systematic growth within the Kuwait community with a central focus of attaining the accolades of Alternative Treatment advocacy far and beyond the Arab continent.
Objectives
The main objective of the proposed Chinese Medicine Clinic is to establish a reliable system of Alternative Treatment among the city dwellers in Kuwait and its environs. Similarly, the clinic hopes to create a strong financial base with an estimated breakeven period of about 11months. The business is also determined to triple its customer base by the end of Year 2. This will see the clinic attend to at least 30 clients per week thus amounting to 1560 clients per year. Lastly, Chinese Medicine Clinic undertakes to collaborate with existing health service providers to create outspread awareness about Alternative Treatment and availability of Chinese herbal medicines for treatment of chronic illness.
Location and Facilities
While capital dictates the establishment of the firm, this company will rent the initial premises in the City of Kuwait for the first three years of operation. This is due to the fact that property acquisition process might not be advisable for a new entrant like the Chinese Medicine Clinic especially in a relatively less enthusiastic Alternative medicine market. Nevertheless, it is worth noting that the identified premises are strategically located within the immediate neighbourhoods of Kuwait City Centre with exceptional communications and transport network to enhance efficient movement and promotion of the business.
Legal /Company Status
As a sole proprietorship, Chinese Medicine Clinic requires only a simple registration as self-employed and the certificate of registered private practitioner as recommended by Gaud (2005, p73). With that in mind, all managerial decisions will be in my hands by virtue of being the owner and Executive Manager. The management structure hitherto is instrumental in minimizing administrative complications and bureaucracies and unwarranted decision-making delays as compared to the case of limited company for instance.
Legal Issues
Well, this is one of the local requirements without which the business cannot rollout. Therefore, Chinese Medicine Clinic has purposed to register with the local health council in order to acquire local practicing license (Gaud 2005, p79). In addition, it is a matter of prudence to register with the Kuwait Ministry of Health in order to keep abreast with any government regulations. In any case, being recognized by the Ministry of Health is a technical modality of gaining public goodwill amidst potential competitors.
Company Name, Services and Products
The name of this proposed company shall be Chinese Medicine. Primarily, this clinic will treat chronic and lifestyle diseases using Chinese Herbal Medicines. It highlights the main aim to restore healthy lifestyle and increased utilization of traditional herbs to counter the chemical effects of manufactured drugs. With regards to professional services, the company will offer an array of therapeutic support and herbal healthcare to all categories of clients. To that end, the Clinic is interested in making the client understand that treatment efforts and health restoration are multifaceted endeavours of joint responsibility between the patient and health providers (Wilhelm 2011, p147).
Marketing Plan
Primarily, every business must consider a set of factors prior to launching any meaningful and competitive operations in a new market. According to Gellman (2002, p157), modern business operations go beyond the ordinary conundrums of buying and selling to make profits. For that reason it is always discreet to determine the relevant product mix, selling points and competitive advantage as depicted in Appendix I. These factual determinants cannot be overlooked in the utmost bid to establish sustainable market segmentation for any target market.
Market Segmentation and Target Market
Whereas the clinic targets all types of clientele, its main focus is directed at people between 26-55 years whose lives are predisposed to several risks factors of occupational injuries and lifestyles diseases. Such morbidity factors include obesity, osteoporosis as well as the known complications of coronary heart diseases.
From business perspective, this segment represents about 74% of the entire Kuwait population (CIA Factbook 2011). Besides, they form majority of the working population with relatively more disposable cash flow. That notwithstanding, studies indicate that approximately 71% of the working population worldwide have no time to take up consistent physical exercise. In addition, they are more prone to fast-moving lifestyle including over indulgence in junk foods, sedentary occupational lifestyle, stress disorders as well as residual exposure to electronic, chemical, radiological and mechanical hazards.
On a different note, persons with chronic illnesses such as diabetes or other forms of terminal illnesses are also suitable candidates for Alternative Treatment. In essence, this group comprise a clientele base that has exhausted all other means of western medication. As a result, majority of these individuals and the affected families would prefer alternative medicine.
Brand Value
Primarily, the values of the Chinese Medicine Clinic will be readily popularized and tastefully advocated through promotional material and the local media. Similarly, the clinic will always provide customised services to each client with professional expertise without compromising the contemporary ethics of medical practice (www.ico.gov.uk 1998, p31).
Furthermore, it is the ultimate goal of the Chinese Medicine Clinic to ensure that every client receives the best combination of treatment, advice and therapies beyond their perceived expectations (Wilhelm 2011, p94). In that way, the clinic is determined to avail, implement and sustain excellent Alternative Medical Care which will surely demonstrate the values of the company. Furthermore, the firm will pursue excellence to gain extensive popularity among local folks and public media. These modalities will help the proposed Chinese Medicine Clinic create a strong brand value within the targeted Kuwait population.
Unique Selling Point
First and foremost, Chinese Medicine Clinic operates within the knowledge and practice of traditional Chinese medicinal herbs all of which are purely biological and sulphur-free regimens. Further, Alternative Treatment is a rare area of specialty that is rapidly gaining popularity not only in the Asian Pacific but far and beyond the Western continent. As a result, the practice is gradually becoming a reliable alternate to chemical oriented modes of treatment as reiterated by WHO (2001).These techniques and practices will be uniquely tailored and strategically utilized to treat patients with chronic and lifestyle diseases.
Market Research
A recent observational study conducted by the proponents of this project qualitatively indicated that majority clients are concerned with the location of medical or therapeutic practice. Primarily, a significant proportion of the respondents preferred private clinics or healthcare centres to practitioners' residence or public hospitals. It thus implied that a good Alternative Treatment business would thrive if developed and marketed as a private clinic with dedicated staff whose prosperity is governed by diligent satisfaction of the client needs.
While 48% of study respondents were dynamically involved in physical activities, about 75% contended that they traditional herbal treatment is ideal for the managing lifestyle related disorders and chronic ailments. On the contrary national statistics indicate that about 79% of the Kuwait population are less acquainted with physical exercise. Thus, there is a great proportion of the population at risk of sedentary lifestyle diseases. Particularly, health statistics of the country revealed that about 28% of the population are obese (Gaud 2005, p108). Appendix II provides a sample copy of the study questionnaire used to collect data in the aforementioned study. Besides, graphical results are presented in Appendix III.
Demographic Target Market
According to CIA Factbook (2011), the total national population of Kuwait was approximately 3,595,628 inclusive of 1.2million immigrants. Specifically, the capital City of Kuwait has an estimated 2.23million resident population. Thus, it offers an ideal centre for dynamic business activities and high demand health services.
Gender ratio as at September 2011 was about 59% males to 41% females. Further statistics revealed that the entire population has a long life expectancy of about 77years with females showing a higher expectancy of 79years. Other demographic information of Kuwait as obtained from the CIA Factbook (2011) showed:
Mean age of 28.5years;
84.6% of the population are Muslim Arabs;
28.8% of the Kuwait population are obese due to inactive lifestyle;
Females have a higher life expectancy than males estimated at 79.1 and75.3 years;
National health expenditure in 2011 was 6.8% GDP;
Gross Domestic Product was estimate at $149,500 billion;
Literacy level for the entire population stands at 93.3%.
Competitors
Government owned and private hospitals are the major competitors to the proposed Chinese Medicine Clinic in Kuwait. Beside, native practitioners of TCM may also be problematic to counter especially when their own people have developed significant customer loyalty with their premises. In spite of these challenging realities, it is good to remember that Alternative Treatment practitioners are still very few in Kuwait. In any case, most of them are still at the experimental stage of business development. Thus, there is a great potential of faster growth, rapid market penetrations and consolidated market positioning since the present competitions is still within the manageable range.
Marketing Objectives
Number of Clients
Chinese Medicine Clinic aims to attain an average of 10 clients per week for the first year of operation. This will result in a projected capacity of 520 clients per annum. In Year 2, the clinic hopes to garner at least 3 clients per day, 15 per week and 780 by the close of second financial year. However, the clinic will have stabilized over this period as to realize full operational capacity. As such, Chinese Medicine Clinic envisions a double inflow of clients across the third year of operations. Thus, the clinic targets customer base of about 6 clients per day with an annual projection of approximately 1560 patients per year
Market Share
Kuwait has negligible number of native practitioners of Chinese Medicine. In particular, the market coverage of Alternative medicine is still raw and widely unexplored. Besides, the acupuncture market is seemingly less competitive since there are few specialists in this branch of medicine especially in the Middle East (Gaud 2005, p137). For this clinic to achieve competitive command of the projected market share, the idea calls for aggressive marketing, excellent services as well as tailored programs to exude public confidence in Alternative Treatment and Herbal Chinese Medicine. The clinic therefore aspires to capture more than two-third of the market share.
Revenues
As experienced in almost all serious start-up business ventures, the first two years of active operation are often the most difficult period in the life of any investment. It is however the ultimate presumption of the Chinese Medicine Clinic breakeven before the end of first. As such, the firm has a projected profit margin of approximately £7,000 by the close of financial Year 1 with an incremental cash flow. Notwithstanding the prevailing market forces, Chinese Medicine Clinic is looking forward to achieving a projected profit value of £30,000 by the end of its third year at a constant cost of capital.
Brand Awareness
In order to create pragmatic awareness of the availability and efficacy of Alternative Treatment, Chinese Medicine Clinic will strategically utilize various promotional materials and media. These will categorically consummate the underlying principles and vision for which the company has been formed. On the other hand, the clinic undertakes to champion the path of excellence through competent provision of herbal treatment services anchored on professionalism, client needs as well as ethical concerns as advised by Liao (2011, p172). These will go along to enhance positive accreditation with public testimonials in support of Chinese Medicine Clinic philosophy created through personalised client care.
Marketing Strategy
It is important to bear in mind that Chinese Medicine Clinic cannot fully operationalize without prior contemplation of the service quality plan, customer loyalty & retention plan as well as the premeditated networking plan. These events will form the basis of Chinese Medicine Clinic marketing in Kuwait and the Arab world at large so as to increase productivity, expand the profitability index and balance the modified internal rate of return at the prevailing amortized rates.
Service Plan
Whereas herbal medicine is relatively safe in observed quantities, the Chinese Medicine Clinic will always initiate treatment based on accurate diagnosis of client's status. Further, the practitioner endeavours to prescribe just the right dosage regardless of client's financial abilities. This will ensure that people to not abuse the use of Traditional Chinese Medicine for non-prescription purposes. On the other hand, the clinic will always provide succinct advice on how to access and utilize other non-prescriptive elements of herbal medicine to enhance healthy living.
Depending on diagnosis, clients will be monitored regularly at least on a weekly basis to assess the changes in their health conditions. At each episode, the practitioner will help patients explore the best holistic line of preferred treatment to counter the escalating effects of lifestyle and chronic diseases. When little progress is registered, the clinic will always find another option to pursue the same objectives of improved healthcare and restoration of good health (Liao 2011 p86).
Pricing
Consultation and alternative treatment will cost £40. Subsequent visits will be free of charge except for additional uptake of herbals. Acupuncture therapy will go from £27 per hour per session. Herbal Chinese regimens will be sold at different prices depending on the dosage needs of each client (Wang et al. 2011, p267). Nevertheless, the Chinese Medicine Clinic has resolved to start with the following predetermined prices for various formulations of herbal prescriptions: Capsule pills: £5 per pack, ointments: £7.5 per 250ml bottle, Powders: 25p per gram. Loose herbs will be sold at 5p per gram.
Distribution Plan
Chinese Medicine Clinic will distribute its products through on-the-counter dispense and practitioner prescribed delivery. Moreover, the company will collaborate with the local council to allow occasional open-air promotion of TCM so as to reach out to those who may not have time to visit the clinic premises. The third plan of distribution calls for amicable partnership with health facilities in the local area to stock some traditional herbs and refers clients who might be interested in Alternative Treatment.
Promotion
Since the clinic endeavours to promote the business beyond the confines of its city premises, the management will post informative advertisements in the local newspapers and vibrant newsrooms and TV stations to air the ideals of Chinese Medicine Clinic on a regular basis. Besides, the clinic will design and produce brochures detailing different Chinese Herbs for specific medical conditions, symptoms of the target disease and recommended regimen combinations of Chinese Herbals. This will empower potential clients and the public at large to help them make informed decisions to consider Alternative Treatment services offered by Chinese Medicine Clinic.
Service Quality Plan
The Chinese Medicine Clinic will ensure high quality of service is maintained and improved regularly. As such the clinic will conduct occasional feedback surveys to solicit opinions of its clients with regard to the quality of service delivery as well as their level of satisfaction. The design of this program will focus on clients' preferential expectations and experiences at the facility with some element of general knowledge.
The service quality plan will also incorporate some aspect of rapid results initiative RRI amalgamating the concerns of local staff, clients and stakeholders aimed at assessing the clinic's performance and quality of service delivery within a span of 100days. It will also help in providing an evaluation opinion of whether or not the clinic is achieving its objective with a brief cost benefit analysis for continuous improvement.
Loyalty and Retention Plan
It is of moral ethic to ensure that the clinic keeps a track record of its clients at all times. Conversely, Chinese Medicine Clinic will see to it that each customer is given ample time to exhaust their health concerns with the practitioner so that they may receive the best suit of alternative Treatment intervention. Subsequently, the clinic will be doing abreast follow-ups to monitor the progress of each client and to help them observe good adherence to treatment and responsible lifestyle to avoid recurrence of preventable diseases. This is seen as a suitable mechanism of enhancing clientele trust, satisfactions, preferential loyalty and long-term relations with the facility.
Networking Plan
Chinese Medicine Clinic will initiate an active networking system with the local health service providers and relevant advocates of Alternative Treatment. Furthermore, the firm looks forward to working closely with government authorities including the Ministry of Health and Quality Control & Assurance Department. This will be useful in developing goodwill, acceptance and sustainable confident in the quality and effectiveness of Alternative Treatment.
Future Development
Market Penetration and Development
According to Liao (2011, p135), Alternative Treatment has multiple benefits if utilized in the right way. For that reason, it will be of good prudence to develop user-friendly packages and other therapeutic regiments to conduct free trials with willing clients. If the client finds the package to be effective in alleviating their health problems, then their likelihood of visiting the clinic in future will improve considerably.
On the other hand, the clinic will embark on promotional outreach programs to sensitize the community about the relevance of alternative treatment. The concept will increase market penetration to afar populations that would ordinarily not take active part in alternative therapies. The idea will enable Chinese Medicine Clinic to develop a reliable market share whose present will in turn enhance the company's position as a leading provider of Alternative Treatment services and Chinese Medicine in the Kuwait region.
Management and Organisation
Principally, Chinese Medicine Clinic in Kuwait will operate form Monday-Thursday 9am – 8pm. On Fridays, the facility will remain open from 2pm – 9pm since a large population of Kuwaitis are Muslim who attend main prayers on Friday. Outreach program will be carried out by a team of trained medics on a flexible basis on Saturdays.
Since professionalism is a top priority in the operations of Chinese Medicine Clinic, the firm will ensure that all non-therapeutic prescriptions are done at the clinic by a professional practitioner. In addition, all records of treatment offered to respective clients shall be well documented and filed for reference purposes. Otherwise, the clinic will outlay reliable internal controls to guard against potential oversights that might result in professional malpractice or negligence.
Operations Management
Whereas it is improbable to attain full operational capacity in the first two years of company development, Chinese Medicine Clinic is working on appropriate modalities to achieve optimal capacity development. Once the clinic has reached the required capacity it will ratify a lasting system through which patients will be booked on a first-come-first-served basis. Others cases will be attended to through the outreach program and occasional home visits if need be. To that end, the hospital will deploy more staff and acquire bigger premises to cater for the increasing clientele population.
Stock Management
Since all drugs are subject to potency and expiry timeframe, the clinic will maintain a strict system of stock flow with regularly maintained stock control records. In particular, the facility will dispense on a FIFO model of stock management. This will be done electronically by the stock controls officer using a using a suitable programme with an easily updated format. With time, the clinic will make necessary arrangements to secure regular supply of Traditional Chinese medicines from reputable Chinese pharmaceutical companies.
Information Management
According to the Data Protection Act 1998, protection of clinical and client confidentiality are ethical issue. Thus, all client information will be kept in under lock-and-key in both manual and electronic copies. These files will be stored in a secured place with executive controlled access so as not to compromise professional standards of ethical considerations.
Business Controls
The Chinese Medicine Clinic seeks to observe the highest standards of service provision, financial management and operational ethics. As such, the company will undergo a thorough internal review on monthly basis to keep at par with facility's service delivery trends. Moreover, the client has decided to develop the Rapid Results Initiative RRI concept. This will keep the business on check to ensure that short tern targets are met with100 days with satisfactory M&E reports to validate the progress and professional adherence to prevailing legal statutes and regulations.
Finance
Start-up and Fixed Costs
Chinese Medicine Clinic has set aside a start-up cost of £7,000 to secure the premises, supplies and other operational assets. The fixed cost as at year 1 has been estimated at £4,200 with a projected gradual increase within the next two years of operations. Variable costs have been appropriated at £2,500 subject to real-time conditions on the ground. Appendix IV provides a detailed finical breakdown for the first 3 years of business.
Breakeven Analysis
While the company has considered that, it is possible to breakeven by the 11th month, the management deems it practical to achieve the BEP by end of Year 1. In order to realize BEP in Years 1, the clinic must to treat no less than 448 clients. On the other hand, the projected profit of £12,380 profit in year 2 will mean that the clinic must handle at least 621 clients as illustrated in Appendix V.
References
CIA Factbook 2011, Kuwait: Demographic information and health trends, Web.
Gaud, R 2005, Comparative Health Policy in the Asia-Pacific, New York, NY, McGraw-Hill International.
Gellman, H 2002, Acupuncture Treatment for Musculoskeletal pain: a textbook forOrthopaedics, Anaesthesia, and Rehabilitation, London, Taylor & Francis.
Liao, Y 2011, Traditional Chinese Medicine, Cambridge, Cambridge University Press.
The Data Protection Act 1998, Web.
Wang, J, Li, Y, Wu, Z, Tang, Y, and Zhao, D 2011, 'Thoughts on Intervention in HIV/AIDS with Traditional Chinese Medicine', Journal of Traditional Chinese Medicine, vol. 30 no. 4, pp. 265-268.
WHO 2001, Legal Status of Traditional Medicine and Complementary/Alternative Medicine: A Worldwide Review, World Health Organization, Geneva.
Wilhelm, U 2011, The Five Elements and Other Essential Rules in Acupuncture Treatment, Ldn, The Limpelt Author-House.
Yi-Hong, W 2012, 'Clinical outcomes of traditional Chinese medicine compound formula in treating sleep-disordered breathing patients', American Journal of Chinese Medicine, vol. 40 no.1, pp. 11-24.
Zhi-gang, M, Cheng, C and Zheng, J 2011, 'Observations on curative effect of high-frequency electric sparkle and point-injection therapy on knee osteoarthritis', Journal of Traditional Chinese Medicine, vol. 31 no.4, pp.311- 315.
Appendix 1: SWOT Analysis for Chinese Medicine Clinic
| | | | | |
| --- | --- | --- | --- | --- |
| | Strengths | Weakness | Opportunities | Threats |
| Customers | The Clinic provides customized approach to comprehensive healthcare. Practitioner possesses extensive knowledge and confidence in the field of TCM. | The operator and service provider is relatively fresh in the profession. He may be discredited for lack of business | The business can rapidly build a network of business relations with local health and sports clubs | Possibility unsatisfied expectations leading to results and negative publicity |
| Product | TCM are biological and sulfer-free with high medicinal values for multiple health problems. User friendly and can be prepared from home. | Products are considerably cheap hence low rate of returns to meet operations costs and target profits. | Sports Massage diploma, CPD. | Population may be hesitant in selecting in choosing TCM over clinical based physiotherapy for sports injuries. |
| Price | Local prices are competitive enough, within the market range to demonstrated economic confidence in the TCM products. Discounts services are also available. | Current global economic crises may overwhelm local population not to consider or afford TCM and therapeutic Acupuncture. | Organized groups like clubs and corporate institutions are eligible for quantitative discounts. | Well established local TCM clinics may coercively push me out of business |
| Promotion | All promotional media are easily accessible, useable and affordable. Innovative frontiers are available. | May take long to impact the local community. | Can give promotional lectures in offices, sports clubs and learning institutions. | Public opinion may undermine the concept of TCM in Kuwait. |
| Place | Easily accessible location slightly outside the busy CBD. Ample parking and strategic ground floor facility. | Congestion may slow down the rate of service provision thus resulting in long queues and | The rooms can be rented for longer periods if client numbers pick up. | Close to other alternative health practitioners with superior experience with the local community. |
| Finance | Products are already in place, thus a low start-up capital. Low fixed costs as water and electricity is inclusively part of the rental fee. | Would have to be greatly funded by the founder. Not so easy to get a loan as a new sole trader with no business experience. | Due to low fixed costs, it is possible to turn a profit relatively quickly | The economic recession may make the banks and clients to revert to closed-up speculative behaviour towards new entrants. |
| Operations | All components of this business are professionally apt with mutual secure. | Electronic gadgets are often prone to technical faults which may impair the application of acupuncture. | When the business has picked up, it will be possible to regularly maintain and improve the machines and other medical procedures. | Unforeseen hitches may delay immediate kick-off leading to potential loss of clients. |
| Markets | The local economy of Kuwait is rapidly growing and the TCM market is gaining positive popularity. | Large Arabic society are still sceptical about the use of alternative therapies | Statutory regulations and gradual accepting of herbal treatment may strengthen TCM market | No regulation of acupuncture still allows phoney therapists into the market |
| Competition | Herbal medicine and acupressure massage are still considered unique products in most Arabic countries. | Interested clients may prefer the services of more experienced practitioners | Network with other TCM practitioners may reduce competition. | The available market may shrink with increase in numbers of practitioners |
| Technology | With modern advances in technology, I t is possible to create electronic back-up of all medical records, files and appointments. Secure. | Computers may crash Systems are extra expense to the start-up costs | Can develop a very secure and efficient system to make record keeping much easier. | Susceptible to cybercrimes, hacking and loss of confidential patient data. |
| Political | Increased population growth has imposed a lot of pressure on the NHS services as to render then clogged and inefficient. The market is growing due to people turning away from the hassles of the NHS. | There is an inhibition between scholars and the government to put forward the funding to research and expand alternative healthcare systems. | New laws being implemented to bypass the EU directive against herbal medicines. | The government can at any time turn around and alter laws and regulations against TCM. |
Appendix II: Data Collection Questionnaire
Please indicate your gender:
What is your age bracket?
<18
18-25
26-35
36-45
46-55
56-65
>65
If employed, kindly state the estimated amount you spend on health and treatment per year.
<£500
£500-1,000
£1000-1500
£1500-2000
>£2,000
How do you spend your leisure time?
Physical Exercise
Watch Television
Visit Family friend
Visit Fast food joints
Stay idle at home
Do you know about lifestyle diseases?
If yes, please give examples _____________________________________________________
Have you ever suffered from any of the following conditions? Tick as appropriate
Coronary Heart Disease
Increased body Cholesterol
Hypertension
Obesity
Stroke
Osteoporosis
None of the above
Have you ever heard people in this community complain about chronic diseases?
If yes, give example: ___________________________________________________________
When you are sick, which mode of treatment would you prefer?
Conventional Treatment
Alternative Treatment
Which of the two do you think is most effective in treating lifestyle or chronic diseases?
Conventional Treatment
Alternative Treatment
Why do think people prefer Alternative Treatment or herbal medicine?________________________________________________
________________________________________________________________________________________________
________________________________________________________________________________________________
Would you consider Alternative Treatment or Chinese Medicine for your general healthcare problems?
From experience and personal knowledge, which of the following places would you prefer for treatment?
Public Hospitals
Community health Centres
Private Clinics
Please, give reason for your choice: ________________________________________________
If you have ever visited a private clinic, what factor(s) motivated you?
Efficiency
Professionalism
Personalised attention
Discounted rates
Privacy
Would you consider follow-up visits for your treatment as a sense of health seeking behaviour?
If well informed about Alternative Treatment and its benefits, would you consider it as a better choice?
Thank you for your honest participation.
Appendix III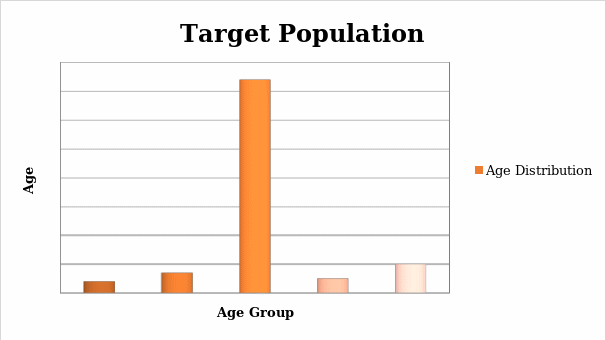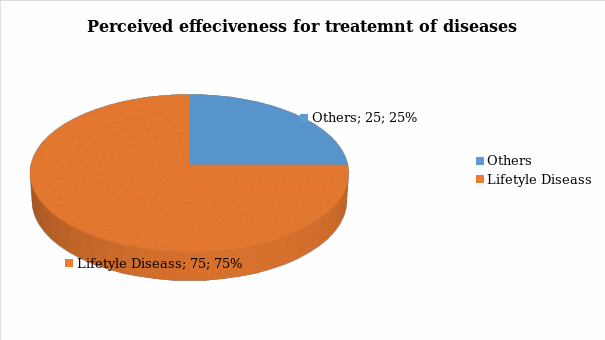 Appendix IV: Financial Breakdown for Chinese Medicine Clinic
REVENUE PROJECTIONS
YEAR 1
YEAR 2
YEAR 3
Revenue projections
Weeks in year
52
52
52
Weeks' vacation
4
4
4
Bank holidays
8
8
8
Treatments per day (beginning of the year )
2
3
6
Treatments per day (end of the year )
2
3
6
Average treatments per day (whole year)
2
3
6
Days worked per week
5
5
5
Treatments per week
10
15
30
Treatments per year
520
780
1560
Number of first time treatments per week
5
7
10
Number of first time treatments for the year
260
364
520
Price per first time treatment
40
40
40
Revenue from first time treatments
10400
14560
20800
Number of repeat treatments for the year
260
416
1040
Price per repeat treatment
20
20
20
Revenue from repeat treatments
5200
8320
20800
TOTAL REVENUE
15600
22880
41600
COST PROJECTIONS
2500
4000
4200
VARIABLE COSTS
FIXED COSTS
START UP COSTS
7000
ANNUAL FIXED COSTS
4200
6500
7350
TOTAL COSTS
13700
10500
11550
GROSS PROFIT
1900
12380
30050
Appendix V: Break Even Analysis for Chinese Medicine Clinic
All 3 years have varying distribution between new and return treatments so this has been taken into consideration.
Selling Price = £40 (new) £20 (return)
Variable cost = £4.8
Contribution margin CM = £35.4 and £15.4
Fixed cost = yr1: 4200, yr 2: 6500, yr 3: 7350
Start-up cost = £7000
Year 1: 4200 + 7000 / (35.4 x 0.5) + (15.4 x 0.5) = 448 clients
Year 2: 6500 + [7000+1900] / (35.4 x 0.47) + (15.4 x 0.53) = 620 clients
Year 3: 7350 + 12380 / (35.4 x 0.33) + (15.4 x 0.67) = 896 clients
Note: In year 2, the clinic will handle a total of 780 clients as illustrated in Appendix IV. However, it will need to treat 621 clients to reach a breakeven point as demonstrated above so as to realize a projected profit of 12,380 by the end of its second financial year. This is due to the fact that the clinic will re-invest the profits realized in Year 1 at a constant rate of capital cost.