Introduction
Monsoon PLC is one of the leading companies in the global apparel industry. It opened its first store in 1973 in London. Since then, the company has experienced rapid expansion, transformation, and in the recent past some financial problems. With a significant market share, leading accessories and clothing stores in the United Kingdom, United States, Greece, Ireland, and Iceland Monsoon have gained a synonymous name (Thornquist, 2018, p. 310). Monsoon PLC specializes in female apparel and accessories. About ninety percent of the company's market in the UK, where the company records a significant proportion of sales revenue, is Ireland (Nayak, 2019, p. 43).
Accessorize, one of Monsoon's subsidiaries has more than a hundred and thirty stores. It accounts for about 40% of the company's annual sales revenue (Resciniti, 2020). Monsoon Home, another subsidiary and a concept store, opened its doors to customers in 1999 (Nayak, 2019, p. 43). Charming Shoppes, a US company, entered into a joint venture with Monsoon in 2000 (Crunch Base, 2020, p. 1). Monsoon has been capitalizing on partnership agreements and franchises in the US and UK markets.
However, in the recent past, the company has been facing numerous challenges. For instance, in June 2020, Peter Simon, the company's founder, announced that only 162 stores could remain open due to financial difficulties. Fashion trends in the US, UK, European Union (EU), and the global markets are subject to changes (Wang, 2019). The prevailing Covid-19 pandemic has prompted the closure of twenty stores. Further, it is essential to understand that the company has faced criticism over employees' requirements for wearing Monsoon-branded clothes at work – costs deducted from the employees' earnings and culminating in underpayment (Chavali, 2018). This analytic report aims to present background insights about Monsoon PLC, analyze its marketing communications audit through SWOT and PESTEL analysis, review its marketing communications strategy, and make recommendations about the appropriate marketing communications plan.
Background Insights
Since the mid-1990s, the company has continued to establish its retail empire across different countries reaching all global corners. During this time, Monsoon also made in-roads into the American market which is one of the greatest free markets. Other markets wherein the company ventured included Australia, Gibraltar, and Iceland. By 1996, Monsoon had thirteen foreign stores and recorded annual sales revenue of about £62.1 million (Shakesby, 2020, p. 1). By the end of the year, the company sought a listing on the London Stock Exchange (Pandt, 2018).
This move aimed to facilitate and finance planned growth projects which were landmark goals of the organization. Further, this move was geared toward allowing Sycamore Trust – the company's majority shareholder to benefit from the listed shares. Monsoon was finally recorded on the London Stock Exchange in 1998 (Shakesby, 2020, p. 12). Monsoon PLC has over the last several decades expanded across the EU market, Asia, and America which have actualized the corporates' set objectives.
Monsoon then made attempts to expand its retail network by launching an e-commerce website in 2000. From 2013 to 2015, the former retail director at Apple, John Browett, served as the CEO of Monsoon. Paul Allen then succeeded him and performed at the company's helm till 2019. About £62million of the aggregate turnover of £296million came from overseas stores in the United States, Australia, and the EU markets (Advameg, 2020, p. 2). In 2019, and due to an estimated after-tax loss of about £22.5million, Monsoon had to arrange with landlords in various locations to cut accrued rent costs across a hundred and thirty-five stores (Advameg, 2020, p. 5). In 2020, stores in Kilkenny, Cork City, and Dublin have been closed. Stores that have been retained include Athlone, Sligo, Galwat, Limerick, and Drogheda (Advameg, 2020, p. 8). Entrance into foreign markets was not, however, short of challenges since the company had to change its culture to match with the host nations.
Monsoon works with local craftspeople in small communities and villages as a way of giving them sustainable independence. Since the organization is a founding member of the ETI (Ethical Trading Initiative), it also focuses on CSR (Corporate Social Responsibility) initiatives that boost people's welfare in different countries (Pan and Kim, 2019). The Monsoon Accessorize Trust was started to improve access to income generation projects, healthcare, and education for disadvantaged children and women in Asian countries (Jignash, 2020, p. 964).
The company has in-store stylists that have been trained in the London College of Style. The stylists remain committed to ensuring that customers have access to personalized shopping services (Butler 2020, p. 2). Monsoon works with business partners ready to adhere to different policies) related to environmental sustainability, employee handbooks that address employees' welfare, handling gender pay gaps, anti-bribery framework, group tax strategies, equal opportunities, and health and safety procedures (Busca and Bertrandias, 2020). Business partners should also adhere to the Modern Day Slavery Act's provisions, code of conduct to refrain from using ingredients in the Restricted Chemicals List.
Market Communications Audit
SWOT Analysis
The table below illustrates a SWOT analysis of Monsoon's current use of marketing communications:
Strengths
Concept marketing:The company has dedicated web pages on its official website to communicate to consumers regarding ethnic clothing concepts. These concepts are applied in men's wear, women's wear, children's wear, cosmetics, homeware, wedding boutique, and communications boutique (Švajdová, 2019).
Price:On the web page, the company has indicated prices that range from £70-110 (Monsoon PLC 2020, p. 3). Based on its position in the fashion retail market, the price range communicated is consistent
Place:The official website contains vital information regarding 400 stores in the UK and 600 stores located in different areas across the world (Monsoon PLC 2020, p. 4). For convenience, the company provides links that can be accessed depending on its location across the globe
Promotion:Social media outlets such as Facebook, Twitter, Instagram, and YouTube are used in advertising the company's products.
Weaknesses
Radio and Television coverage:Monsoon PLC does not enjoy significant advertising coverage on radio and television. This is a weakness – considering that the company targets women aged above 45, a majority of whom still rely on radio and television for information (Shakesby 2020, p. 4).
Lack of a catalog:This is a significant weakness considering that customers have to spend a long time making a purchase decision.
Opportunities
Development of iPhone and Android-based applications: This can help in expanding the target markets (Morris, 2019)
Millennial market:The millennial market is expanding. Expanding social media advertising and SEO (Search Engine Optimization) can significantly capitalize on prevailing trends in the apparel market (Barnewall and Webster, 2017, p. 120).
Packaging: In the recent past, there has been a focus on the packaging of products (Accessorize, 2020). Through product research and development, Monsoon can improve its packaging approaches and thus appeal to an expanded market
Threats
The luxury product market:Considering increased rates of unemployment and layoffs in the U.K., and the U.S. among other leading fashion markets, there is a need to consider that reaching this market segment requires an aggressive approach (Shahid, 2019). Aggressive market campaigns are significantly needed.
Ethical issues and marketing:As previously noted, the company faces criticism for employees' underpayment (Faisal, 2020). This threatens its corporate image and public confidence. This necessitates a plan that would address public image and convince the people that Monsoon remains committed to ethical values (Basalingappa and Kumar, 2018). Ethical issues can only be quenched by employing Home Country Nationalities (HCNs) to work alongside expatriates and Third Country Nationalities (TCNs).
Table 1: SWOT Analysis.
Changes in The Macro-Environment (PESTEL)
Political
BREXIT:Britain's exit from the European Union (EU) has different implications for the fashion industry. The current fashion industry in the UK was made to assume that there would always be free access to the European market. Tariffs that may be introduced in the next few years would mean that consumers have to pay more for clothing and accessories (Vogue Business, 2020, p. 2). Excess tax across the borders spells doom for Monsoon, which is already facing some financial challenges.
Political policies:Bearing in mind that Joe Biden is the incoming US president, his policies relate to tax, tariffs, and trade between the UK and the US can either facilitate or threaten Monsoon's market share (Vogue Business, 2020, p. 3). Strengthening UK-US relations will improve access to the company's two main markets.
Economic
Operating loss:This means that the company may be unable to re-open stores closed in May and June 2020 (Butler 2020, p. 1).
Decreasing disposable income:The Covid-19 pandemic has led to massive job losses, layoffs, and redundancies (Cole, 2015). Reduced disposable income threatens the company's bid to regain profitability in the local and international markets.
Social
Forced and bonded labor: Considering that many textiles and raw materials are sourced from Asian countries, the company should address the contemporary slavery issues that include low wages among workers in the global fashion supply chain (Butler 2020, p. 2). Specifically, China has outrageously violated human rights across all its production industries and hence Monsoon PLC should address this issue appropriately.
Technological
Online transactions:About 25% of the company's transactions are conducted online (Vogue Business 2020, p. 1). The company needs to assess the level of customer satisfaction. Integrating mobile-based applications is also costly and requires anti-cybercrime infrastructure.
Legal
Legal minimum wage requirements: in 2015, the company was accused by the HM Revenue and Customs of failing to adhere to the stipulated minimum wage requirements (Monsoon PLC, 2020, p. 3). To quench legal issues, Monsoon should focus on (The international labor Organization) ILO and abide by laws set in foreign nations on labor.
Environmental
Emissions: The fashion industry collectively accounts for about 10% of the total carbon emissions (Bao and Sweeney, 2019, p. 928). There is a need for Monsoon to embrace renewable sources of energy to fight climatic change. Every year, about 85% of clothing products are dumped, leading to pressure on landfills (Bao and Sweeney, 2019, p. 1015). This environmental issue presents an ethical issue that requires the company to invest in recycling discarded textile products.
Table 2: PESTEL Analysis.
Competitor Evaluation
Karl Lagerfeld Clothing is Monsoon's main competitor. Lagerfeld Clothing uses a unique marketing approach that has enabled the company to gain market shares in countries located in America, Europe, Asia, Africa, and Oceania (Smith, 2020, p.1). However, Lagerfeld lacks a signature design, which negatively impacts its marketing efforts (Smith, 2020, p.1). Karl Lagerfeld's controversial comments about curvy women are also detrimental to marketing efforts undertaken by the company.
Customer Groups and Development of Personas
Monsoon PLC mainly targets women and children with designs made specifically tailored to appeal to these groups. Demographics are developed by leveraging more than a hundred machine learning algorithms and a real-time decision-making engine. For customers making purchasing decisions during the holiday season, 50% discounts are applied (Butler, 2020, p. 4). Personas are also developed based on style and the target market's disposable income (Tsai et al., 2019). For instance, marketing personas can be found in career women, stay-at-home mothers, or young college women.
Marketing Communications Strategy
TOWS Matrix
Threats (T)

Unstable disposable income growth: The disposable income levels in the market are threats, considering that the company would be grappling with declining market segments in the decade (Market line Report, 2020, p. 4).
New entrants into the market: several musicians and actors are starting their luxury clothing brands (Market line Report, 2020, p. 6). Therefore, developments in Hollywood whereby celebrities are venturing into the global apparel industry threaten Monsoon's market share in the US, EU, and the international stage.
The global market faces a shortage of a skilled labor force: In the recent past, the world has had to grapple with a lack of qualified and experienced stylists (Market line Report 2020, p. 5). This means that product research and development is significantly hampered

Opportunities (O)

New customers from online channels; consumers are increasingly embracing social media channels and websites to shop (Market line Report, 2020, p. 6). The presence of e-commerce platforms such as Amazon, Alibaba, and Jumia present numerous and lucrative opportunities for Monsoon to collaborate with e-commerce sites to improve sales revenue in the local and global markets.
New taxation opportunities in the EU and US markets; taxation policies are subject to change depending on whoever is at the country's helm or regional body (Nyagadza, 2020). This means that if favorable taxation policies are implemented, Monsoon will benefit from inexpensive raw materials and consumer prices.
Increasing income levels among young populations
Global fashion shows and beauty pageant contests.

Weaknesses (W)

The need to invest in new technologies
Limited success in expanding the scope of product lines
The company is not successful in integrating or collaborating with companies that have different cultures

Strengths (S)

Brand position: Monsoon enjoys a unique brand position, especially in the UK, where it remains a leading luxury brand among women and children (Accessorize, 2020).
Favorable prices
More than a hundred physical stores
Online stores
Table 3: TOWS Matrix Analysis.
Recommended Marketing Communications Strategy
Bearing in mind that Monsoon has faced legal and ethical challenges, especially regarding employee payment, there is a need to restore public confidence through an elaborate marketing strategy. One of the approaches that can be used in this regard is through the creation of a new logo. The new logo should manifest creativity and reflect partnerships, acquisitions, or joint ventures undertaken. This will ensure that prospective consumers and customers who relocated to other luxury clothing brands embrace the company. Positioning can also be an effective strategy for the company to explore and expand existing and potential markets. In this regard, there is a need to review the official websites and mobile-based applications. There should be more comprehensive content regarding premium, regular, and entry-level brand segments in the apps and the website. Social media platforms remain fundamental in ensuring that any brand captures the attention of the new market segments.
Therefore, there is a need for Monsoon to develop new content advertising items on sale via Facebook, Twitter, YouTube, and Instagram. Each advertising promotion should be brand specific and focus on the needs, preferences, and expectations of existing and prospective consumers. Blogging is an essential aspect of marketing communications strategy. Therefore, it would be productive for Monsoon invests inexperienced bloggers that have the necessary and relevant knowledge of prevailing fashion trends and write about its products (Gracz, 2016). The company should also expand its investments in CSR (Corporate Social Responsibility) projects to improve its corporate image.
Smart Objectives
The SMART marketing objectives mainly focus on the company's main products. These include purses and handbags, accessories, jewelry, shoes, women's clothing, girls' clothing, and winter shop. The objectives should also be integrated into the company's blog to inform potential and existing customers about current products, new arrivals, new physical stores, and online platforms. Monsoon should aim to regain profitability through various strategies. One such approach is through a rights issue which will help existing shareholders to purchase shares at discounted rates (Janiszewska and Insch, 2016). Additionally, the strategy aims to ensure that Monsoon has access to a new capital base (Torán, 2018). The new capital base will facilitate new marketing and advertising goals.
The company will aim at increasing the number of online customers by forty percent in the next financial year. This objective will be achieved by partnering with leading e-commerce platforms such as Amazon and Alibaba. This objective aims to expand the American market. Monsoon PLC should also tap into the African apparel market that is recoding significant growth and expansion. This objective encompasses collaborating with the Jumia platform to facilitate the shipping of clothing and accessories from the company to African consumers that have placed their orders. The next goal encompasses aggressive social media and digital marketing via content creation and promotion (Eisend, 2016).
Considering that the company already uses machine learning and related algorithm, it will be convenient to evaluate the target market segments and air advertisements through social media. The company should thus be targeting one million prospective consumers through social media platforms. After the end of the financial year, Monsoon will evaluate whether the objectives above have been achieved (Gracz, 2016). The financial statements will be utilized in determining whether the company has regained profitability and expanded its local and global market share.
Marketing Communications Plan
Full Integrated Communications Plan
Before the development of a fully-integrated communications plan, Monsoon will ensure that market segmentation is analyzed. Considering that the fashion market includes different dynamics that alter prevailing circumstances, an in-depth analysis would be critical in developing a proper communications plan. Currently, Monsoon Accessorize has about 36,000 followers on Twitter (Monsoon PLC, 2020). There is a need to increase this number to more than 100,000 followers in the next financial year (Monsoon PLC, 2020). Achieving this goal requires investments in sponsored content. This approach would ensure that content reaches non-followers and triggers them to follow the page.
The Twitter account should integrate more celebrity-endorsed content. In this regard, the focus should not just be on regular models, and there should be musicians, actors, and actresses who endorse the content. This would also improve user engagement for the page, positioning it to reach more existing and prospective consumers (Wiltshire, 2018). On Twitter and Instagram, there shall be weekly giveaways to enhance the communication strategy and boost the company's corporate image (Einsteina et al., 2018, p. 73-74). Monsoon PLC should also engage the public through radio, television, and print media as promotional media to reach a wide audience (Lee and Choi, 2019). For instance, the company's head of sales or the CEO can be invited for interviews on television and radio to highlight Monsoon's commitment to quality and address consumers' needs.
Insights into The Central Proposition (Communication Message/Brand Narrative)
Monsoon PLC will launch a creative marketing company campaign that will target the local and global markets. Two main strategies which include humor and sex appeal will be utilized in the advertisements. Sex appeal is an essential element of strengthening brands but it has also been termed sexual innuendos in the media (Balážiová and Spálová, 2020). In this case, the brand targets women, and therefore, there must be a sex appeal in accessories, handbags, lingerie, and other apparel items (Andersen and Cundiff, 2018, p. 30). Written copies, sound, lighting, images, and videos shall be utilized in print, broadcast, and social media. For instance, there shall be visual images of items being advertised.
Further, if a particular product targets children, a young model shall be used in the advert such as jumbo, and Disney images depicting teens among others. The advertising campaign shall include leading models such as Naomi Campbell and veterans such as Tyra Banks among other plus-size models to advertise maternity garments (Cumella, E., 2017. The Perfect Selfie: How the Fashion and Marketing Industries Distort Human Consciousness and Produce Mental Illness in America. PsycCRITIQUES, 62(9)., 2017, p. 67). In beauty pageants such as Miss UK, Miss World, Miss Universe, and fashion shows such as the New York Fashion Week, the company shall position its products and have stands where consumers can make inquiries (Christodoulides et al., 2019). This approach will ensure that Monsoon PLC captures all critical market segments considering that children's models shall also be included in the campaign.
Evaluation of Effectiveness
Several approaches shall be utilized in determining whether the proposed strategies have been influential in the achievement of the specified SMART objectives. Social media track results and metrics are essential in assessing social media reach (Gabrielli, V. and Baghi, 2014, p. 22). In this context, Monsoon shall determine the change in the number of social media followers, total engagement, and whether that was translated into sales growth, new orders, and positive word of mouth communications about Monsoon as a brand (Eisend, 2016).
Return on Investment (ROI) analysis will also be used in evaluating whether the marketing strategies were cost-effective and if they have been attained (Basalingappa and Kumar, 2018). In this context, the benefits accrued from the marketing campaign and the fully-integrated communications should outweigh the costs incurred in paying models, social media influencers, creative personnel, and media houses (Finne and Grönroos, 2019). The company shall also assess the change in the number of web visitors – based on SEO (Search Engine Optimization) results (Wiltshire, 2018). At the end of every month, the company should calculate the sales change to determine whether the entire exercise was fruitful.
Conclusion
This analytical report contains crucial insights into the fashion industry in the UK, US, EU, Asia, and the global market. Monsoon PLC, a company founded in 1973, has been experiencing growth and expansion over the years. The organization has more than three hundred online and physical stores across the globe. However, in recent years, it has been experiencing loss exacerbated by the ongoing Covid-19 pandemic. This has led to the closure of some stores in the US and UK. This analytical report presents recommendations on advertising, communication plan, brand positioning, and other strategies that should be executed to restore profitability and sales revenue growth. The communication plan includes the expansion of social media approaches such as Instagram and Twitter. The recommended strategies can be evaluated through Return on Investment (ROI) analysis and social media metrics regarding changes recorded in user engagement.
Print Advert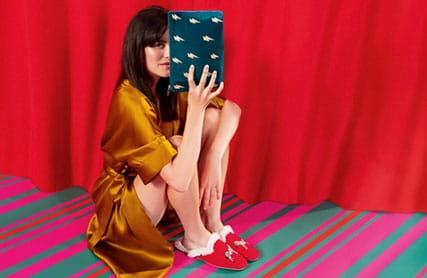 Reference List
2020 Photos and Premium High Res Pictures – Getty Images. (2020). Web.
Advameg. (2020) 'Monsoon Plc – Company Profile, Information, Business Description, History, Background Information On Monsoon Plc'. Web.
Andersen, R. and Cundiff, E. (2018). 'Patterns of communication in marketing organizations', Journal of Marketing, 29(3), p.30. Web.
Balážiová, I. and Spálová, L. (2020). 'Terminological and historical background of guerilla marketing as a marketing communication strategy'. Social Communication, 6(1), pp.81-92.
Bao, J. and Sweeney, J. (2019). 'Comparing factor analytical and circumplex models of brand personality in brand positioning'. Psychology & Marketing, 26(10), pp.927-949.
Barnewall, G. and Webster, F. (2017). 'Marketing communication: modern promotional strategy'. Journal of Marketing, 37(2), p.120. Web.
Basalingappa, A. and Kumar, K. (2018) 'Marketing, communication and democracy: towards a dialogue between the disciplines of marketing and communication', The Marketing Review, 18(2), pp.149-160. Web.
Brexit Is Here What's Next for Fashion?. (2020). Web.
Busca, L. and Bertrandias, L. (2020) 'A framework for digital marketing research: investigating the four cultural eras of digital marketing'. Journal of Interactive Marketing, 49(2), pp.1-19. Web.
Butler, S. (2020). 'Monsoon accessorize on the brink, putting 3,500 jobs at risk'. The Guardian. Web.
Chavali, M. (2018). 'Nanotechnology trends in fashion and textile engineering'. Current Trends in Fashion Technology & Textile Engineering, 2(3), pp.70-79. Web.
Christodoulides, G., Michaelidou, N. and Siamagka, N. (2019). 'Social media, content marketing and engagement strategies in B2B'. Industrial Marketing Management, 81, pp.87-88.
Cole, G. (2015). 'Executive summary: effects of pronoun brand name perspective and positioning on brand attitude'. Journal of Product & Brand Management, 24(2), pp.20-25. Web.
Cumella, E. (2017). 'The perfect selfie: how the fashion and marketing industries distort human consciousness and produce mental illness in America'. PsycCRITIQUES, 62(9). Web.
Einsteina, A., Newtona, I., Teslaa, N. and Eulera, L. (2018) 'Sample marketing template for fashion industry'. Australasian Marketing Journal (AMJ).
Eisend, M. (2016). 'Source credibility in marketing communication'. Marketing ZFP, 28(JRM 1), pp.43-62. Web.
Faisal, A. (2020). 'Marketing strategies in online/digital marketing'. Account and Financial Management Journal, 2(3), pp.80-105. Web.
Finne, Å. and Grönroos, C. (2019). 'Rethinking marketing communication: from integrated marketing communication to relationship communication'. Journal of Marketing Communications, 15(2-3), pp.179-195. Web.
Gabrielli, V. and Baghi, I. (2014). 'Online brand community within the integrated marketing communication system: when chocolate becomes seductive like a person''. Journal of Marketing Communications, 22(4), pp.385-402. Web.
Gracz, L. (2016). 'The meaning of smartphones for marketing communication'. Marketing i Zarządzanie, 46, pp.165-172. Web.
Janiszewska, K. and Insch, A. (2016) 'The Strategic importance of brand positioning in the place brand concept – elements, structure and application of the positioning statement'. Journal of International Studies, 5(1), pp.9-19. Web.
Jignesh, B. (2020). 'Facebook as tool of marketing in the era of digital marketing'. International Journal of Psychosocial Rehabilitation, 24(5), pp.957-964. Web.
Lee, C. and Choi, G. (2019). 'Effects of global consumer culture positioning versus local consumer culture positioning in TV advertisements on consumers' brand evaluation and attitude toward brand'. Journal of Korea Trade, 23(8), pp.89-109. Web.
Monsoon Accessorize Ltd – Strategy, SWOT and Corporate Finance Report – Marketline. (2020). Web.
Monsoon Accessorize the Marketing Plan. Introduction – PDF Free Download. (2020). Web.
Monsoon Company Profile. (2020). Web.
Morris, N. (2019). 'Understanding digital marketing: marketing strategies for engaging the digital generation', Journal of Direct, Data and Digital Marketing Practice, 10(4), pp.384-387.
Nayak, R. (2019). 'A review of recent trends in sustainable fashion and textile production'. Current Trends in Fashion Technology & Textile Engineering, 4(5), pp.40-45. Web.
Nyagadza, B. (2020). 'Search engine marketing and social media marketing predictive trends', Journal of Digital Media & Policy, 2(3), p.40.
Pan, R. and Kim, J. (2019) 'Design trends of domestic and foreign fashion socks'. Fashion Business, 18(1), pp.101-117. Web.
Pandit, P., Annaldewar, B.N., Nautiyal, A., Maiti, S. and Singha, K. (2020). 'Sustainability in fashion and textile'. Recycling from Waste in Fashion and Textiles: A Sustainable and Circular Economic Approach, p.177.
Resciniti, R. (2020) '2020: a new journal for a true marketing'. Italian Journal of Marketing, 2020(1), pp.1-2. Web.
Ruiz, S. (2020) 'Integrated Marketing Communications Plan'. Technical Report. Kent: University of Kent, pp.1-27. Web.
Shahid, S. (2019) 'Does the choice of brand positioning strategy matter in the creation of brand love? the mediating role of brand positioning effectiveness'. Lahore Journal of Business, 8(1), pp.107-144. Web.
Shakesby, C. (2020). Monsoon Accessorize to Become Smaller and Stronger as 35 Stores Shut Across The Country. Web.
Smith, A. (2020). 'Opinion: thanks to karl lagerfeld's problematic views, the fashion industry was forced to face some ugly truths'. The Independent. Web.
Švajdová, L. (2019). 'Modern marketing communication in tourism', Journal of International Business Research and Marketing, 4(2), pp.20-23. Web.
Thornquist, C. (2018). 'The fashion condition: rethinking fashion from its everyday practices'. Fashion Practice, 10(3), pp.289-310. Web.
Torán, M. (2018) 'Future trends about fashion and technology: a forward planning'. Current Trends in Fashion Technology & Textile Engineering, 2(2), pp.14-18. Web.
Tsai, T.H., Wong, A.M., Lee, H.F. and Tseng, K.C. (2019) 'The influence of brand image on brand extension evaluation: design of the living intention service model and brand positioning of a retirement community'. Sustainability, 12(18), p.7478. Web.
Wang, H. (2019) 'A brand-based perspective on differentiation of green brand positioning', Management Decision, 55(7), pp.1460-1475.
Welcome to Accessorize UK. (2020). Web.
Wiltshire, E. (2018) 'The creative process of launching a marketing campaign'. Social Media Today. Web.