The report discusses the customer profile and target market for Apple Inc and the company's brand positioning strategy. It also describes how Apple uses integrated marketing communication to boost performance.
Apple Company Profile
Apple Incorporated is an American technology company that is renowned for the production of iPhones. The company is based in Cupertino, California. According to Linzmayer (2010), Apple does not specialize in the manufacture of iPhones alone. The company produces consumer electronics, personal computers, iPad, computer software, and watches among others. Steve Jobs, Ronald Wayne, and Steve Wozniak established Apple in 1976 (Linzmayer, 2010).
The company was supposed to specialize in the production of personal computers. In 1977, they changed the company's name to Apple Computer, Inc (Linzmayer, 2010). Later, the name was changed to Apple Inc. Today, Apple is the leading technology firm in revenue and total assets. Additionally, it is the second-largest cell phone producer in the world. The company has establishments in over ten countries across the globe. Furthermore, it operates at least 478 retail stores globally. Below is an image of the current logo of the enterprise.

According to Linzmayer (2010), Apple Inc. has made tremendous achievements and influenced the lives of many people. The company has realized significant progress in the computer industry. Currently, Apple manufactures one of the best laptops in the world. Additionally, Apple has made noteworthy achievements in the Smartphone industry. The company's success is a result of its core values.
According to Linzmayer (2010), Apple's core values include empathy, aggressiveness, innovation, positive social contribution, quality, good management, and team spirit. The values serve as the driving force for the company. This report will discuss the customer profile and target market for Apple Inc. It will also discuss the company's brand positioning strategy and how it uses integrated marketing communication to boost performance.
Apple Marketing Environment Analysis
Apple Customer Profile
The customer profile is paramount to an organization. It helps to identify and meet the needs of the customers. Besides, understanding the profile of the target customers helps in advertising. A majority of people who purchase Apple iPhones are affluent. Cusumano (2010) maintains that Apple's customers are tech enthusiasts. According to Cusumano (2010), Apple's primary customers are young and technology-enamored individuals.
These are people who use cell phones for socialization and entertainment. Apple Inc. has one of the best smartphones. The iPhones are Internet-enabled. It underlines the reason why the youths and tech-savvy individuals prefer them. They use iPhones to access social media platforms. Additionally, teens use Apple's iPhones for entertainment. They download and listen to music via iPhones.
Recent research shows that Apple Inc. is gradually winning the trust of older people (Cusumano, 2010). A brand perception study conducted in the United States found a significant shift in Apple's demographics. According to the research, the company's appeal to older customers has changed remarkably. Many older customers have switched to iPhones due to their quality and reliability.
Apple Target Market
According to Douglas, Craig, and Nijssen (2008), Apple Inc. targets different customers. One of the company's targets customers is the youths. These are individuals aged between 10 and 25. Many teens use Apple's iPhones for different purposes. For instance, some use iPhones to interact with colleagues via Facebook, Tweeter, and other social media platforms. Others use iPhones to listen to music or watch videos.
Douglas et al. (2008) claim that it is easy to download games on Apple's devices particularly the iPhones. The company has installed numerous game applications to target youths. Apple Company also targets university and college students. These are individuals aged between 25 and 35. The students use iPhones to record notes quickly. The iPhones enable learners to organize and retrieve files whenever they need them.
Douglas et al. (2008) cite business people as another target market for Apple Inc. These are individuals who use mobile phones to communicate with clients and share information. Apple iPhones such as iPhone SE helps business people to communicate and send data to customers. Apple Inc. has iPhones for consumers with different levels of income. The company does target not only the youths, business people, and university students but also adults.
According to Eisenmann, Parker, and Van Alstyne (2006), many adults use iPhones for different purposes. They use the iPhones for not only communicating but also taking photos and sharing data. Apple iPhones are equipped with a global positioning system (GPS). Thus, they help people to find directions as they travel. The graph below shows the target market for Apple Inc. (Cusumano, 2010).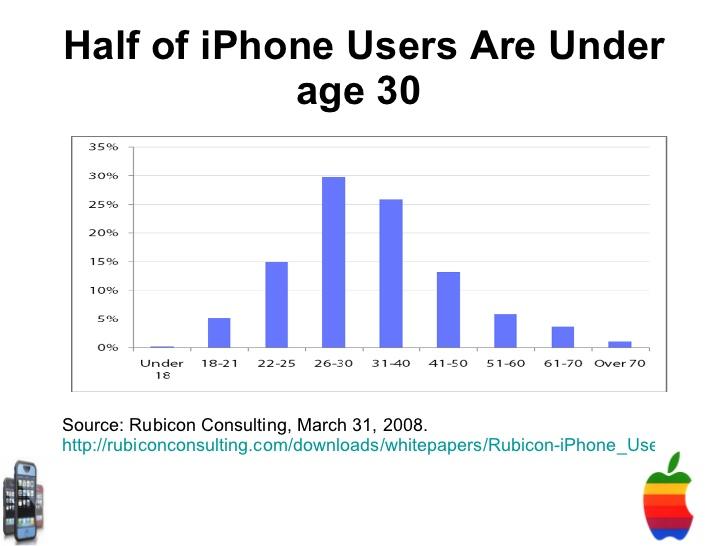 Apple Brand Positioning
Keller (2010) defines brand positioning as the strategies that organizations use to create positive images in the minds of customers. It helps enterprises to win customer loyalty and grow their market share. The customers develop a positive perception of the company. Whenever the customers come across a company's brand, they associate it with something desirable. Apple Inc. uses its brand to compete with other technology companies across the globe (Keller, 2010).
The company's brand continues to evolve as Apple expands its product portfolio. Baroto, Abdullah, and Wan (2012) maintain, "Apple's core competence remains in delivering exceptional experience through elegant user interfaces" (p. 127). Apple iPhones are user-friendly. According to Baroto et al. (2012), Apple positions itself as a superior and luxurious brand. The company targets a particular class of people. Apple iPhones are meant for wealthy people.
They are positioned as brands for individuals who prefer a prestigious lifestyle. Baroto et al. (2012) argue that Apple cannot target the lower- and middle-income earners because it would affect the company's image. The move would lead to iPhones losing the "Porsche stance" that is etched in people's minds. The wealthy people would switch to other brands.
Apple has struggled to build its brand for many years. Currently, the trademark is among the trendiest in the world. Baroto et al. (2012) allege that most people relate Apple to quality, innovation, uniqueness, and design. They believe that the company cannot produce gadgets that are not pioneering and of top-notch quality. Production of such devices would ruin the company's image. Apple Inc. sells its products at premium prices.
Customers associate premium prices with quality. Thus, selling Apple products at low prices would result in customers having doubts about the quality. Apple continues to invest in expensive products. It corresponds to its brand positioning strategy. Currently, the company has invested in the production of sophisticated iPhones. The latest model is the iPhone SE. The company uses various propositions to market iPhone SE. They include "an iPhone that looks small but lives large" (Baroto et al., 2012, p. 129).
Additionally, the company popularises iPhone SE as one with a unique design. The selling propositions are meant to arouse consumers' interest in the product, therefore increasing its sales.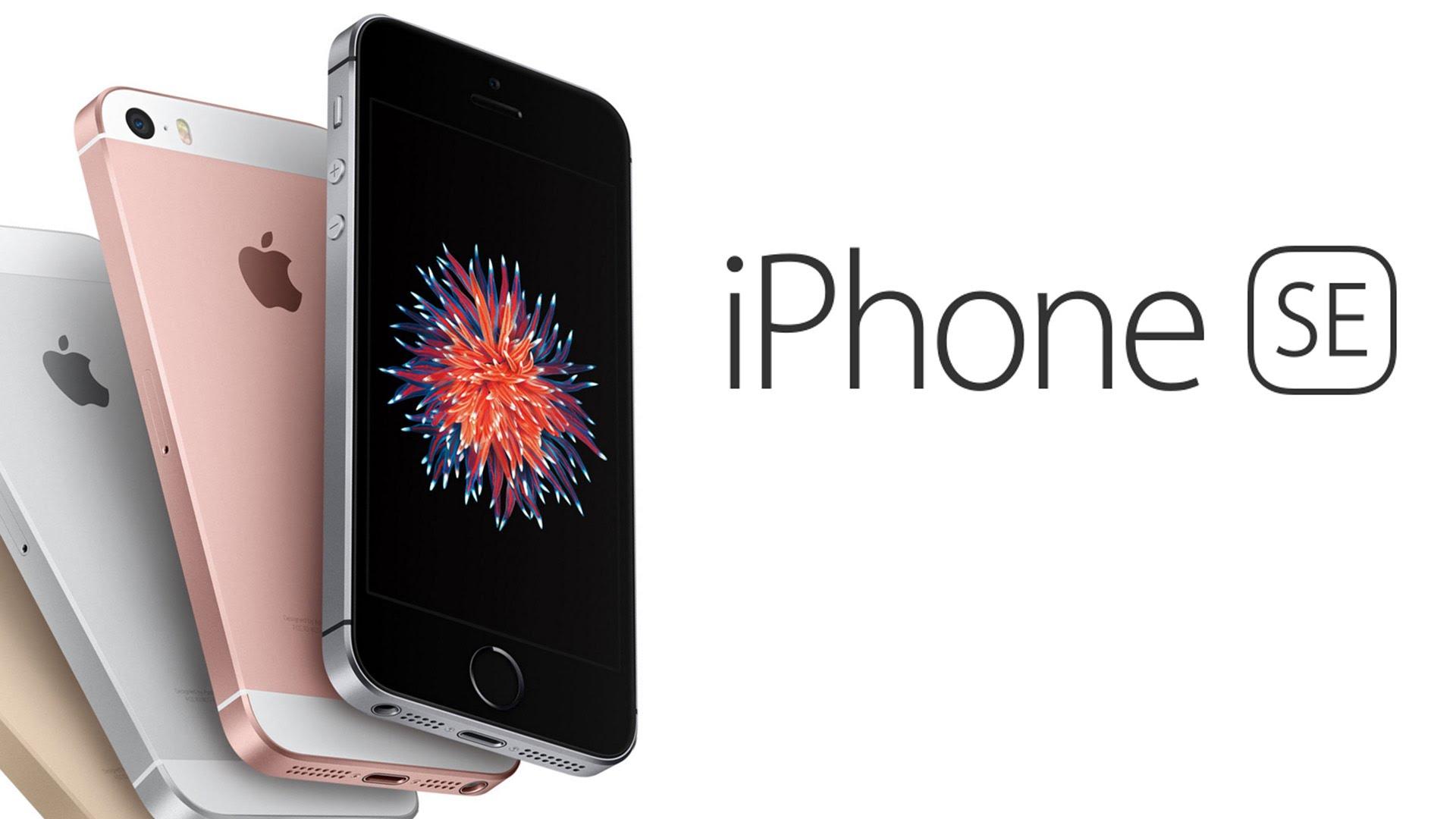 Apple IMC
Apple Inc. uses different communication channels to popularise its iPhones. The objective of using an integrated marketing communication is to reach many customers and boost the sales volume. The company uses promotional and advertising instruments to draw the attention, desire, and interest of the clients (Holm, 2006). Besides, Apple posts sleek images of iPhones on its website to attract customers.
According to Holm (2006), Apple uses print and broadcast media to market iPhones. Other communication strategies that the company uses include digital media, point-of-purchase, direct marketing, personal selling, sales promotion, and public relations among others.
Apple Print and Broadcast Media
Apple uses numerous print and broadcast media to market iPhones. The company uses billboards and television to promote iPhones. Currently, most households own televisions. Thus, the company is guaranteed of reaching a broad target audience. The advertisements are structured in a way that they depict the superior quality of the iPhones. Besides, the slogans used to advertise the iPhones are captivating. Holm (2006) holds that Apple Inc. also promotes iPhones via fashion magazines. Below are images of some of the broadcast media that Apple uses to market smartphones (Holm, 2006).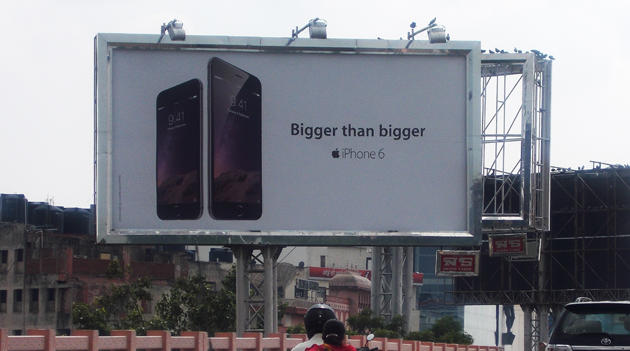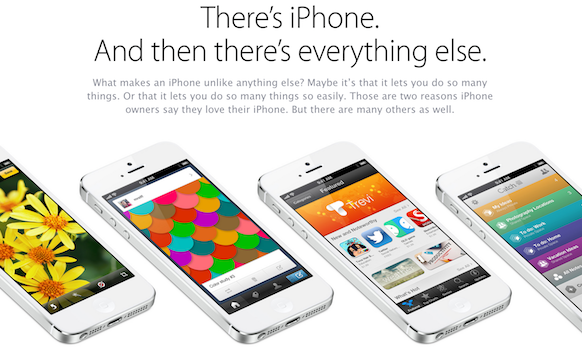 Apple Digital Marketing
Apple has been relying on traditional advertising media for many years. Holm (2006) claims that the company did not have a Facebook, Tweeter, or Instagram account for marketing iPhones. However, the need to monitor and understand changes in consumer behavior has forced Apple to invest in digital marketing. The company has partnered with Huge and AKQA to bolster its digital marketing and advertising (Holm, 2006).
The company's website is awash with images of the latest iPhones. Customers can access the company's website to learn about the latest models of iPhones. Today, social media has become a major digital marketing platform.
As a result, the company has opened Facebook and Twitter accounts that it uses to reach customers and get their feedback. The company has an exclusive iPhone Facebook page meant to enlighten customers on the latest iPhones. Apple uploads images of iPhones on the account. Besides, it uses the account to interact with clients. The images below were obtained from Apple's iPhone Facebook account.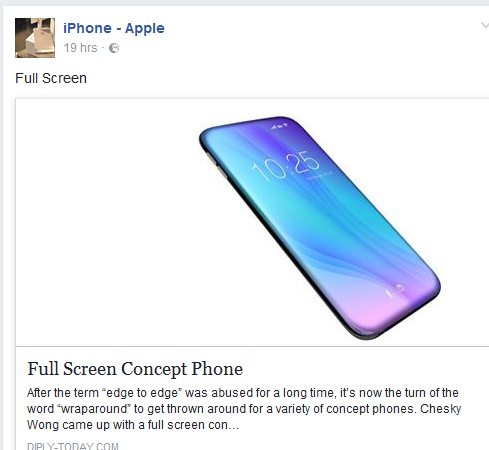 Apple uses the Tweeter account not only to market iPhones but also counter competition from rival companies (Holm, 2006). The company uses Tweeter to discourage the public from purchasing smartphones from companies like Samsung. For instance, Apple took advantage of Galaxy S7 weak battery to popularise its brand and cast a negative picture of Samsung smartphones. Below are some images that Apple shared on its Tweeter account after the Samsung Galaxy S7 incident.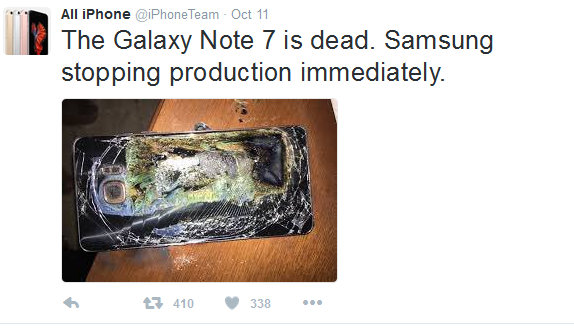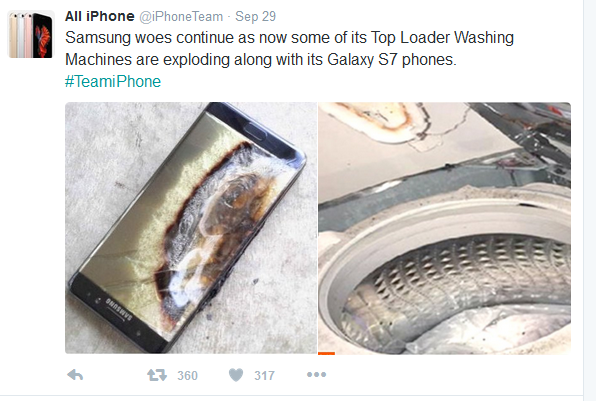 Apple Point-of-Purchase
As per Shankar, Venkatesh, Hofacker, and Naik (2010), retailers are gradually assuming the role of marketers and vice versa. Many companies have invested in point-of-purchase as it influences customers to spend on high-margin products. The points-of-purchase is located in a strategic location to reach many customers. Apple understands the power of point-of-purchase in marketing. As a result, it has established signature stores that facilitate the promotion of iPhones and other brands.
The signature stores are mainly located in upscale regional centers. Previously, Apple relied on consumer electronic channels to market iPhones. Shankar et al. (2010) describe the signature stores as "crisply designed, airy environments that attract loyal Apple customers" (p. 115). Besides seeing Apple brands, consumers get an opportunity to learn how to use iPhones and other products. Below is an image of Apple's point-of-purchase in China (Shankar et al., 2010).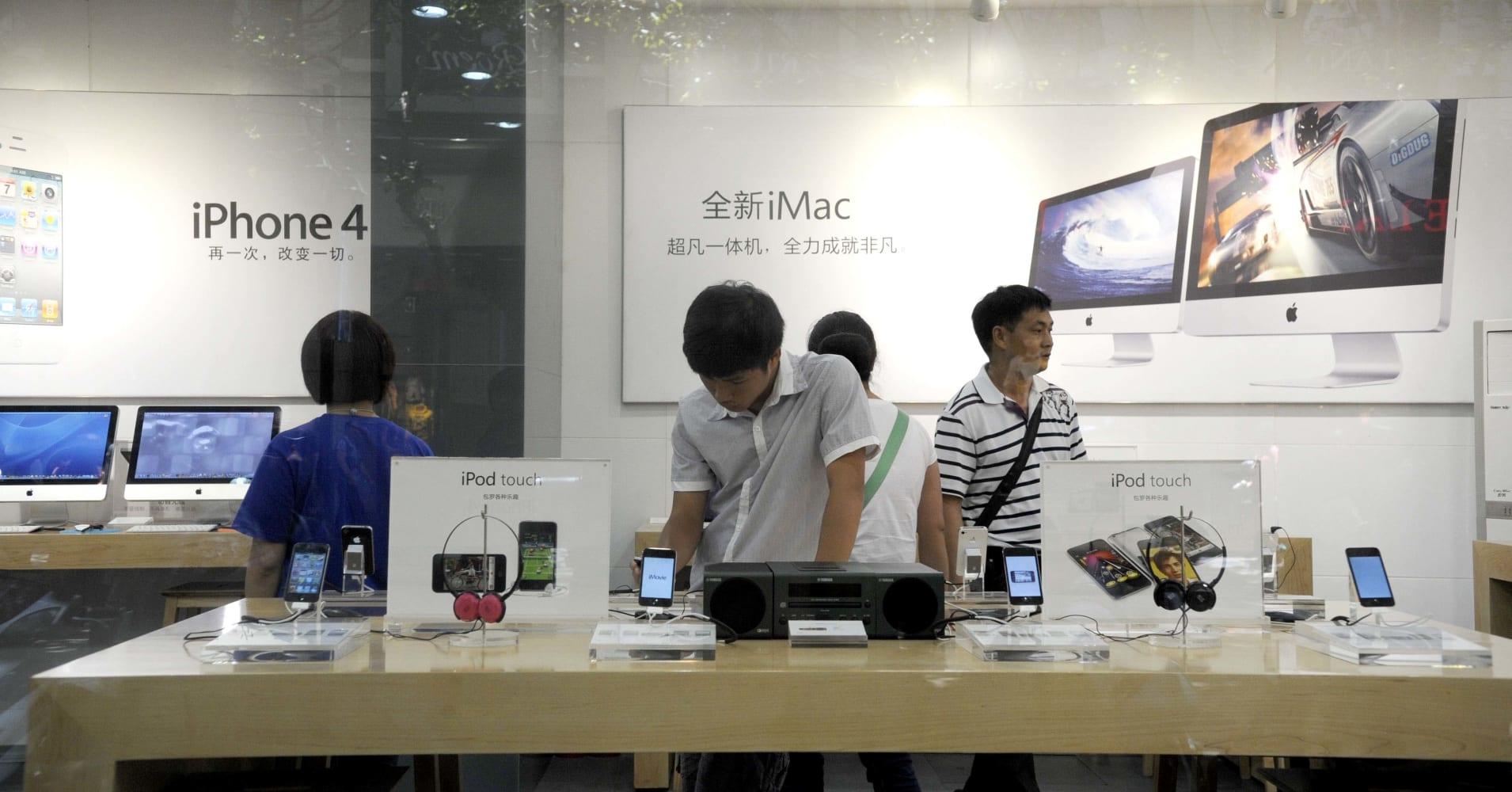 Apple Direct Marketing
Organizations use direct marketing strategy in a bid to encourage customers to purchase their products. Keller (2009) holds that direct marketing may take different forms. Some companies use emails or telephones to contact customers. Others have sales personnel who organize for face-to-face interaction with prospective clients. The primary advantage of direct marketing is that companies get immediate feedback from customers.
Keller (2009) claims that direct marketing enables companies to persuade customers to purchase products. Apple Company uses direct marketing to sell iPhones and other products. The company relies mainly on emails. It sends emails to target customers to inform them about the latest iPhones. Apple has a database of potential and existing clients. According to Keller (2009), the company uses direct marketing to launch new iPhones.
Besides, the company uses it to enlighten the customers on how to use the gadgets. Apple communicates with clients in different languages. The company has a team that runs direct marketing. The team encourages customers to visit Apple's website to learn about the available products. Below is an image of Apple's direct marketing team (Keller, 2009)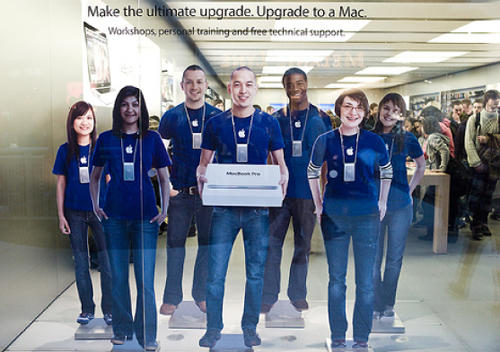 Apple Sales Promotion
According to Prendergast and Thompson (2008), sales promotion is a constituent of the marketing mix. Organizations use media and non-media promotion for a given period to arouse consumer interest in a particular product. Sales promotion helps to boost product availability. Examples of the marketing communication strategies that organizations use to promote products include coupons, premiums, loss leaders, product samples, and point-of-purchase displays among others.
Sales promotion can target either consumers or retailers. Apple Inc. uses sales promotion to boost the demand for iPhones. The company uses email to contact clients who qualify for iPhone upgrade. Prendergast and Thompson (2008) claim that Apple sends promotional emails to customers encouraging them to purchase the latest series of iPhones (Prendergast & Thompson, 2008).
The company offers incentives to customers who wish to upgrade their iPhones. Sale promotion campaigns take place at the company's point-of-purchase centers. Besides sending promotional messages to customers, Apple uses other techniques to encourage customers to buy iPhones. For instance, the company uses rebates, reduced purchase price, and money-back guarantees among others (Prendergast & Thompson, 2008). Apple's retail stores stand out from the competitors.
The stores display products to attract customers. Besides, customers get a chance to experience Apple iPhones. It enables customers to get acquainted with iPhones. Prendergast and Thompson (2008) hold that Apple uses premiums as a sales promotion strategy. The company gives one year AppleCare+ insurance to customers who purchase iPhones. Thus, customers can return their gadgets in the case of inadvertent damage. Below is an image of the company's AppleCare+ insurance that is accorded to clients.

Apple Personal Selling
Personal selling refers to the use of employees or sales personnel to market products. The sales staff meet the customers and have one-on-one communication. According to Wind (2008), individuals promote goods through their appearance, attitude, and product knowledge. Sales personnel encourage customers to purchase or sample products. Besides, they show customers how to use the products.
The personal selling strategy is mostly applicable to expensive and luxurious products like cars. Apple Inc. uses a personal selling technique to market iPhones and other products. Wind (2008) posits, "Apple's shores are home to many young and knowledgeable sales representatives who are trained thoroughly in both product information and customer services" (p. 25). Apple Inc. launches a new series of iPhones frequently.
Thus, the company ensures that sales representatives have sufficient knowledge about the iPhones before they are released into the market. Apple hires young employees who are passionate about the enterprise's products. The employees offer outstanding customer services. The image below shows Apple's employees providing personal selling services to clients in one of the company's stores in China (Wind, 2008).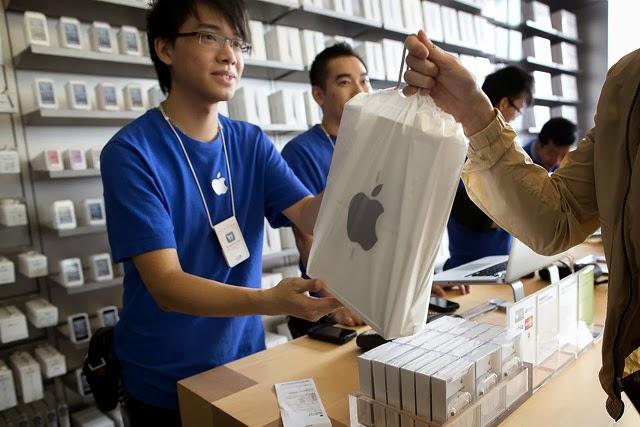 Apple Sponsorship Marketing
Pope and Voges (2016) allege that sponsorship is a new and rapidly growing form of marketing in the United States. Pope and Voges (2016) define sponsorship as "the financial or in-kind support of an activity, used primarily to reach specified business goals" (p. 99). Sponsorship is different from advertising. Sponsorship marketing helps to drive the sale. Organizations have an opportunity to showcase their products.
Additionally, sponsorship marketing influences consumer attitudes towards certain products. During Steve Jobs's tenure, Apple did not engage in sponsorship marketing. Instead, the company used innovation, design, and simplicity to brand its products. The current chief executive officer has introduced changes to the company's marketing strategies. Tim Cook's approach to marketing focuses on external brand-building programs. Today, the company relies on corporate social responsibility for promotion. Besides, Apple has rolled out numerous celebrity-driven promotional projects. In 2008, Apple sponsored a television program dubbed "American Idol" (Pope & Voges, 2016).
In 2016, Apple Inc. sponsored the Super Bowl Host Committee. Although the leadership of Apple Inc. denied that the sponsorship was meant for marketing purposes, it was evident that the company took the initiative to send a message to other technology firms like Google (Pope & Voges, 2016). Sponsorship marketing enabled Apple to reach a broad audience and popularise its brand. Below is an image that shows Apple's sponsorship of the Super Bowl Host Committee (Pope & Voges, 2016).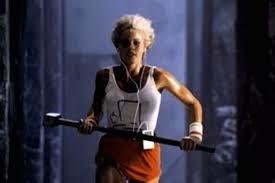 Apple Public Relations and Publicity Strategy
Hutton, Goodman, Alexander, and Genest (2007) define public relations as "the practice of managing the spread of information between an individual or an organization and the public" (p. 251). Organizations use different approaches to public relations. For instance, a company may reach an audience through themes that touch on public interests. Companies do not pay for public relations.
Therefore, it is different from advertising. Apple Inc. is notorious for using public relations whenever it is launching a new product. According to Hutton et al. (2007), the message that a company conveys helps to build or ruin its public image. Before Apple launched the iPhone 5, it fashioned a buzz around the product. The move was aimed at capturing the media's interest, attracting potential customers, and promoting sales.
The company gave the public a sneak peek of the product, thus arousing its interest. Additionally, Apple provided prominent bloggers and journalists with information about the new product to increase the number of reviews. Below is an image of a public relations campaign conducted by Apple in conjunction with U2 (Hutton et al., 2007).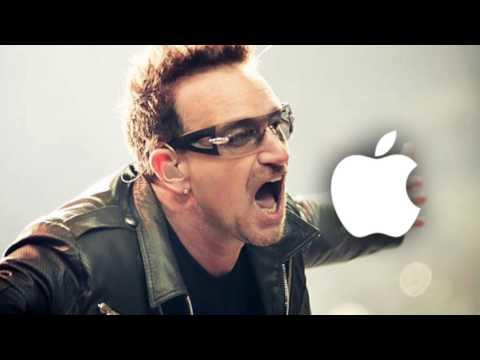 Conclusion
Technological advancement has led to companies adopting sophisticated marketing communication strategies. Changes in marketing communication strategies have resulted in intense competition forcing brands that were once notorious for using general promotion plans to change their tactics. Apple is among the companies that we're renowned for using traditional marketing communication strategies.
Today, the company has created an integrated marketing communication strategy. The strategy has enabled the company to grow its market share and build a public reputation. The current chief executive officer is keen to use modern marketing strategies to enhance business performance. Thus, the success of Apple's integrated marketing communication strategy lies in the support that it receives from the company's leadership. Additionally, Apple has a team of experienced sales person who helps to formulate and implement marketing campaigns.
References
Baroto, B., Abdullah, B., & Wan, L. (2012). Hybrid strategy: A new strategy for competitive advantage. International Journal of Business and Management, 7(20), 120-133.
Cusumano, M. (2010). Staying power: Six enduring principles for managing strategy and innovation in an uncertain world (lessons from Microsoft, Apple, Intel, Google, Toyota, and more). Oxford: Oxford University Press.
Douglas, S., Craig, S., & Nijssen, E. (2008), Integrating branding strategy across markets: Building international brand architecture. Journal of International Marketing, 9(2), 97-114.
Eisenmann, T., Parker, G., & Van Alstyne, M. (2006). Strategies for two-sided markets. Harvard Business Review, 3(1), 92-101.
Holm, O. (2006). Integrated marketing communication: From tactics to strategy. Corporate Communications: An International Journal, 11(1), 23-33.
Hutton, J., Goodman, M., Alexander, J., & Genest, C. (2007). Reputation management: The new face of corporate public relations? Public Relations Review, 27(3), 247-261.
Keller, K. (2009). Building strong brands in a modern marketing communications environment. Journal of Marketing Communications, 15(3), 139-155.
Keller, K. (2010). Mastering the marketing communications mix: Micro and macro perspectives on integrated marketing communication programs. Journal of Marketing Management, 17(8), 819-847.
Linzmayer, O. (2010). Apple confidential 2.0: The definitive history of the world's most colorful company. San Francisco: No Starch Press.
Pope, N., & Voges, K. (2016). The impact of sport sponsorship activities, corporate image, and prior use on consumer purchase intention. Sport Marketing Quarterly, 9(2), 96-103.
Prendergast, G., & Thompson, E. (2008). Sales promotion strategy and belief in luck. Psychology & Marketing, 25(11), 1043-1062.
Shankar, V., Venkatesh, A., Hofacker, C., & Naik, P. (2010). Mobile marketing in the retailing environment: Current insights and future research avenues. Journal of Interactive Marketing, 24(2), 111-120.
Wind, Y. (2008). A plan to invent the marketing we need today. MIT Sloan Management Review, 49(4), 21-28.