Executive Summary
The report covers the importance of multi-channeling for retailers operating in today's highly dynamic environment and other strategic approaches to achieve long-term goals. The company chosen for this assignment is Apple, Inc. It has a retail outlet at Perth, Western Australia. The company experienced several changes since its inception. Today, it is the most valuable brand and innovative tech firm globally. Thus, it is necessary to understand its retail market. The company boasts of brand cult from its users who form long queues to purchase the latest innovation. Its retail strategy resonates well with products, services and brand message. The premium pricing for sleek products only targets high-end consumers. In addition, the boutique retail stores and a robust online presence have been used to create competitive advantage supported with knowledgeable workforce. Although product and pricing strategies have locked out many would be clients, Apple remains one of the most successful tech companies. It faces competition that can only be overcome through consistency in manufacturing innovative products alongside excellent customer experiences in both brick-and-mortar and online stores.
On-Time Delivery!
Get your customized and
100% plagiarism-free paper
done in as little as
3 hours
History of the Company
Founded in 1976 in the US, Apple, Inc. has experienced significant internal and external changes over the years. Notably, these changes are related to product developments growth in human resources and assets, and changes occasioned by industry developments. Today, Apple, Inc. is a multinational firm that "designs, develops, and sells mobile phones, personal computers, software, and related electronic products, as well as related services" (Apple, Inc., 2015). Since the year 2001, the company noted tremendous advancement after the launch of its line of iPod, iPad and iPhone products. In addition, the company's acquisition of other emerging tech firms gives it competitive advantage over its major competitors. Apple is now one of the most valuable brands with the most expensive line of products in the world.
Mission Statement
Apple, Inc. mission statement is defined as follows:
"Apple designs Macs, the best personal computers in the world, along with OS X, iLife, iWork and professional software, leads the digital music revolution with its iPods and iTunes online store, has reinvented the mobile phone with its revolutionary iPhone and App Store, and is defining the future of mobile media and computing devices with iPad" (Apple, Inc., 2015)
Period and Changes in Business
Over the years, the company has experienced changes in leaders, product development and service provisions. These changes have been occasioned by both internal and external factors. Perhaps the first product developed by Apple, Inc. was an archaic computer that one can hardly be compared to its modern sleek, ultra expensive products (Freiberger & Swaine, 2000).
The notable figures at the inception of the company were Steve Jobs, Ronald Wayne, and Steve Wozniak.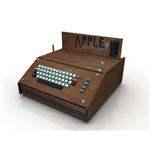 The company went public in 1980 with 4.6 million shares. At this time, competition from other PC manufacturers such as IBM and Microsoft was growing steadily. Thus, only innovative well-managed companies were poised to succeed.
Yes, we can!
Our experts can deliver a
custom Apple Inc.'s Retail Marketing Strategy
paper
for only

$13.00

$11/page
Unfortunately, in the 1990s, the company experienced leadership wrangles and mismanagement. Consequently, senior managers, including the late Steve Jobs left the company. This led to a decline in the company's performance. Jobs returned to the company in 1997 as an interim CEO, which marked the period of recovery for Apple, Inc.
In addition, the 2000 was critical for the company's history because it introduced a new computer known as the PowerMac Cube while Jobs was confirmed as the company's CEO. Apple, Inc. then launched its iPod and OS X in the year 2001.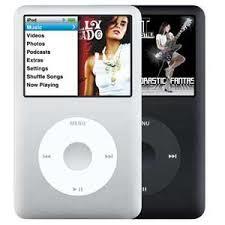 After 2001, the company became one of the most innovative tech companies in the world. For instance, Apple was recognized for its innovative products, including the iMac G4 in 2002 and the launch of the iTune store in 2004. Between the year 2005 and 2006, the company introduced even more advanced versions of its iPod and Nano line of products while subscribers of iTune were more than 500 million. This period also marked the entry of iMac Core Duo, acquisition of Pixar, introduction of the MacBook, Mac Pro, and MacBook Pro, while the company's share price rise beyond $80 for every share.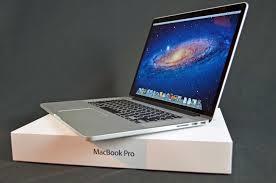 The company introduced the App Store and MacBook Air in 2008. Apple customers could download these apps on their iPhones or iPod. In the subsequent year, the company's CEO, Steve Jobs took a medical leave to undergo liver transplant and returned in the same year. The company also introduces iPhone 3GS and sales surge significantly.

In the year 2010, the company launched sophisticated products, including iPad. At the same time, it acquired nearly 80 percent of the market share. In the following year, the company focused on new products, partnership, and acquisition. In addition, it developed sophisticated, inventive qualities and appealing designs. Sales increase within the first week of the launch. During this period, Apple, Inc, also lost Steve Jobs, and Tim Cook became the company's CEO.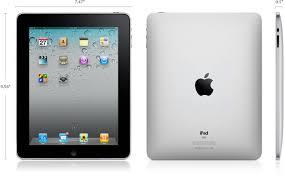 In the year 2012, Apple, Inc. launched the new iPhone 5. However, many critics questioned innovative and leadership abilities of Tim Cook and whether Apple would be the same without its visionary and innovative founder.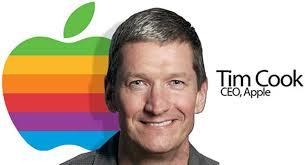 The company also introduced new models of iPhones, iPhone 5c, and iPhone 5s.
Cut
15% OFF
your first order
We'll deliver a custom
Marketing
paper tailored to your requirements with a good discount
Between the year 2014 and 2015, the company has launched several new products and upgraded existing ones, including iPhone 6s, iPad Air 2, iMac, MacBook Air, Apple TV, iPad mini 4, Apple Watch (iWatch), watchOS 2, and Retina MacBook among others. Besides, the company has also made strategic acquisition to create competitive advantage in the market.
Target Market and Positioning
Apple, Inc. remains a highly secretive firm. Hence, it is difficult to discuss its target market and positioning from the same perspective as the company. Nevertheless, the company's practices and products provide clues into demographic and psychographic characteristics of target consumers, as well as positioning strategies.
Young adults
The company focuses on teenagers with its sleek iPods. These products have changed how this segment of consumers listen to music and use other Apple products. The products also have several games and other apps that appeal to teenagers.
Students
The company has designed MacBook and Mac Pro for college and university students.
In fact, Apple asserts these products change the way students learn and teachers teach (Apple, Inc., 2015). Moreover, there are students and teachers who use iPad and iPhones for recording their lecture notes. These products have specific apps, which facilitate learning.
Professionals
The sophisticated sleek designs are mainly meant to promote image of business professionals. These customers are attracted to high qualities of iPads, iPhones, MacBooks, and the company's services. These are devices, which enhance efficiency due to their superior capabilities. They are designed to enhance communication and overcome minor obstacles within the business community by enhancing communicating, organizing, and document management, including sharing.
Kids
Kids prefer the iPad because of its touch screen. In fact, iPad is now popular in lower grades a tool for instruction and learning because of ease of use. Moreover, the downloadable children's games from App stores using these devices have further enhanced the product appeal.
Get a custom-written paper
For only
$13.00
$11/page
you can get a
custom-written academic paper
according to your instructions
Seniors and adults
Seniors are also potential market for the company. For example, the company's product can be used for making phone calls in addition to other multiple usages, including Internet connections and browsing.
Thus, it can be concluded that Apple wants consumers from all segments, specifically the affluent in these segments. The product may only attract high-end consumers because of high pricing strategy. Still, the company has established large consumer bases that queue to buy the latest piece of invention from the company.
Market Positioning
The 4Ps of marketing mix are essential for understanding Apple, Inc. market positioning.
Products
Apple perhaps makes the excellent gadgets in the tech industry, including its line of flagship products such as iPhones and iPads. Apply does not restrict product development to cut costs. When issues are noted, the company moves fast to correct them.
Today, iWatch and Apple TV have become the latest innovative products and gadgets of speculation from the tech giant.
In most instances, intense focus on quality has led to delayed shipment while the company also creates demands. Consequently, a strong trust is developed among buyers. Apple strives to match product quality with higher prices. Thus, buyers will line up notwithstanding higher prices.
Since 2012 to present Apple introduced new versions of iPhones 5s, 5c and 6s and other models of iPads, MacBook and iMacs and others for consumers who prefer to make choices. Consistency in product develop facilitates the company's success.
In addition, product development is unique to give Apple an opportunity to dominate the market. Hence, customers can find other products irrelevant. Thus, customers may opt for a new product from Apple or upgrade to new versions.
Pricing
Apple sells some of the most premium gadgets in the tech industry. This strategy eliminates competition based on pricing noted in the mobile device market and, thus, Apple concentrates on innovation and quality products but not pricing.
Premium prices allow Apple to get large margins and position it as the global most valuable brand. It does not allow discounts, except on refurbished gadgets sold by resellers.
Place
Apple is known for its boutique retail stores. While the company maintains a strong online presence, it has also physical stores globally as opposed to other retailers that favored online model. For instance, Dell stopped opening retail stores in order to advance its online retailing strategy. The retailer carefully selects its retail centers and potential resellers. It needs all resellers to adhere to certain standards on product promotion, display, placement and store space. The retail stores are only found in affluent retail places, such as high-end malls to complement pricing strategy.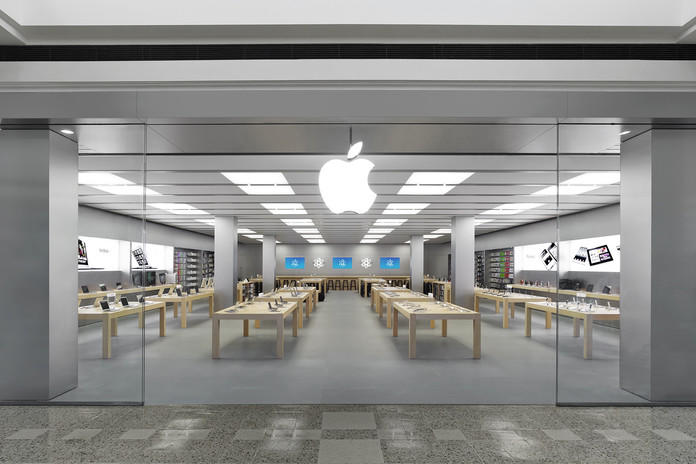 Promotion
Apple relies on iconic advertisement strategies, including the memorable 1984 super bowl advertisement to promote its products.
Product TV ads, for instance, are thrilling to show that Apple makes the best smartphones as opposed to competition. This strategy enhances differentiation and positions Apple as the best there is.
Apple has no promotional discount to promote sales. Instead, only few products are displayed – a scarcity strategy – improve buying. As such, fanatics can place pre-orders few months before official launching for fear of missing the latest release.
These 4Ps show that Apple is beyond competition in the tech industry.
Branding
Previously, Apple, Inc. was recognized as a strong brand in the PC market, and lately the company has become a formidable force in the smart device segments. Within the mobile and PC markets, Apple has the most expensive brands that promote its branding strategies. Apple has been hailed for innovation, design and quality products (PepLamb, 2013). Thus, it is impossible to find low-priced gadgets at stores. Thus, Apple is able to protect its brand and market share through quality, innovative products and services.
Innovation is meant to drive product design and quality, as well as high prices. This strategy offers customer confidence that the product will meet their expectations and solve business issues. Clients relate higher prices with quality of services. Therefore, if Apple embarks on developing low priced products for the mass markets, it would negatively affect the company's brand and market reputation, specifically the high-end consumers.
Apple's Positioning
Apple has positioned itself as a tech company of lifestyle products for the affluent consumers. These products are meant for the working middle class, professionals and senior executives. Most consumers strive for these devices, but these products are beyond their reach because of pricing. High pricing approach ensures that Apple can manage changes in the market, including economic downturns and volatility in the currency market. Consumers who buy these gadgets rarely consider prices but focus on innovative features that can solve specific issues.
Competitors and Competitive Advantage
The company has some of the strongest competitors in the industry, including Dell, Microsoft, Nokia, Samsung, Lenovo, Toshiba and other manufacturers of smart devices. To some extent, the company has created competitive advantages from its decision. Low innovative abilities and inability of competitors to develop products that are more advanced has aided Apple to gain a sizable share of the market. For example, Google smartphone did not create the expected impact on the market.
Product innovation is supported with many app developers across the world. Apple changed the music industry and acquired a significant portion using iTunes. Today, it continues to explore new markets with Apple Watch, iCloud, and Apple TV.
Apple has incorporated some business level strategies, which have enhanced its competitive abilities and increased customer demands for its products. In this case, it continually increases product and services innovation, introductions, and manages smooth product transitions. The company has realized that it must always strive to introduce products, technologies and services that are more advanced and improve available products and services, and sufficiently encourage new demands from customers (Apple, Inc., 2012). Nevertheless, the company should ensure timely product introduction because the tech industry is highly dynamic. Nevertheless, the company may not be able to determine users' reaction after the introduction.
Pricing strategy is necessary to determine because of frequent disruptions in the tech industry.
At the same time, Apple should incessantly invest in product developments, advanced technologies and software in order to sustain new demands, competitions and evolving technologies. This strategy gives Apple opportunities for creating its competitive strategies effectively globally.
Apple focuses on insistent acquisitions of tech firms that can support its products and services. Consequently, it can acquire new technologies, patent rights and avoid expensive lawsuits. Besides, it is a reliable means to get component supplies throughout the session with no price and shortage drawbacks.
Employees at Apple are known to be knowledgeable about the company's products and services. The products are premium multiple features and capabilities, which staff must understand to assist customers. In addition, Apple only uses its well-trained employees to do product sales globally. As a result, it creates better customer experience and support services.
Retail Sector Description and Environmental Factors
The tech retail sector is one of the most competitive and open to rapid and constant technological changes. Thus, Apple always strives to develop the product development unit to facilitate research in new technologies that support new features for new products. The company also develops technologies that are more advanced and revamps its available products with new features and apps. Apple must also focus on licensing of new patents and technologies for strategic growth. In short, a lack of innovation in this retail sector would lead to poor products that are less appealing and loss to the company.
Marketplaces for smart devices and PCs have become highly competitive. Thus, the company develops products and services that maximize sales from a single consumer. That is, a customer is most likely to purchase more than one product from Apple. The company should use various methods of product distribution such as online, direct sales, wholesales, retail stores, and third party distributors to reach most consumers globally. Furthermore, Apple develops new products to add value and, thus, attract more buyers.
Well-trained employees in boutique retail outlets have enhanced customer experiences. These people must be able to show various functionalities and capabilities of Apple products.
The product qualities of Apple products make them superior to competition. Nevertheless, the company must always develop new products to strengthen its financial position and maximize returns for shareholders. It is imperative to recognize that current and potential competitors of Apple possess massive resources, which they can use for competition and offer relatively cheaper products or at no cost all.
Component suppliers present price challenges, as well as component shortages to Apple. The company has been able to work on acquiring new contracts with suppliers in order to avoid price and shortage related issues.
Patent issues cost the company millions of dollars in fines. Thus, Apple constantly files for patent rights in order to protect itself from potential claims from other parties. In addition, partnership is carefully reviewed to avoid claims that may arise later.
In the global marketplace, the company has excluded mass market because of its product pricing strategy. Hence, it cannot serve mass markets.
Economic factors
Exchange rates also affect the company's earnings, specifically a stronger dollar could means increased revenues from overseas operations. At the same time, the growing middle class presents new opportunities for Apple to grow its revenues.
Apple only operates in countries with stable economies, including the North America, the European Union countries, China and recently it is focusing on specific markets in the Middle East.
The company always looks for highly qualified talents for its operations, including product design and development.
Environmental factors
The company promotes the expected practices with regard to ethical responsibilities based on environmental issues in all nations where it sells and manufactures products. The focus on the environment assists Apple to protect the brand in an industry that faces lawsuits from environmentalists and employees. Hence, all other stakeholders must meet Apple's stringent provisions on environmental protection and usages of resources. As a result, Apple has managed to grow its brand and business, but in some Asian countries, there are notable issues of poor worker protection and environmental conservation, specifically at the firm's largest supplier, Foxconn.
It promotes energy efficiency. For instance, MacBook battery is developed to stay for several years without replacement. In addition, Apple runs a well-coordinated recycling system to protect the environment in its business locations. Hence, Apple can contain unnecessary environmental degradation and protect its workers from harmful chemicals. However, Apple must improve its environmental protection strategies in countries with weak environmental laws such as Taiwan.
E-business strategy
The e-business strategy is well developed to facilitate the current retail strategy. Consumers have options to buy products online and get free shipping alongside returns for goods worth a specific amount (Apple, Inc., 2015). In addition, these transactions can be conducted through its mobile devices, including iPads and iPhones.
Retail Market Strategy
Retail format
The company's boutique retail outlets are designed to reinforce the company brand, and support its sleek, premium products. All Apple stores are designed to reflect affluence that supports its promotional efforts through display (see Figure 7: Apple Store Garden City Perth, Western Australia).
Location strategy in the marketplaces
The company's retail outlets can be found in high-end places in developed countries and developing economies. For instance, Apple Store Garden City Perth, Western Australia is such an example. These stores are known 'significant stores' or flagship stores in different countries.
The stores are well established in iconic, eye-catching buildings that attract many visitors and shoppers. These stores are consistent throughout, and they have created a competitive market environment as a concept of a major branding strategy by Apple. It offers services like the "Genius Bar" to provide answers and encourage consumers to return to the company.
The stores are large enough for expected millions of visitors every year. For example, the stores are large enough to accommodate millions of shoppers expected each year to visit.
Retail Mix
Apple is known for sleek design quality products. At the same time, quality refurbished Apple products may also be on sale.
Pricing Strategy
Products are priced at premium. The premium pricing strategy targets specific high-end consumers for maximum revenues.
Level of Customer Service
The company wishes that shoppers could buy products from salespersons who understand them better, can assist with the product configuration, show all installed functionalities, and enhance buyer experiences, as well as educate users of product usages. Apple customers also enjoy greater flexibility because of online reservation and later visits. The knowledgeable staff and flexible approaches to customer expectations have attracted new customers and locked existing ones.
CRM or Customer loyalty program
All customers benefits from different customer programs. For instance, the Genius Bar, workshops, and joint ventures are meant to create loyalty. These loyalty programs help the company to retain both its individual consumers and business ones.
In the retail outlets, customers can learn about products through free workshops, which involve basic lessons about product features and development of user skills. For instance, customers who purchase Mac can sign up for One to One training for skill development and product discovery. For instance, in the month of October 2015, the following Store Events and Workshops were available (Apple, Inc., 2015):
iPad Basics.
Your Day with Apple Watch.
Discover Accessibility: Vision for iPad and iPhone.
iPhone Basics.
Mac Basics.
Intro to Apple ID and iCloud.
These are free hour-long events for youths, kids, and professionals, who want to understand their smart devices and increase their user skills and experiences.
Apple's customer loyalty program is effective for all different target markets.
One major drawback of One to One service is that customers must pay a fee of $99 (Apple, Inc., 2015). Overall, no other competitor matches Apple's customer management programs.
Communication Mix
Sales promotion
Apple sales promotion depicts that the products are scarce. Thus, there are always millions of pre-order before the release date. In fact, it displays only few available products on its online retail stores while the brick-and-mortar stores do not have many products (Mogg, 2013). Gift cards of $50 may be available to customers.
Personal selling
During the product launch, senior executives conduct personal selling.
Internet
Direct communications with customers are delivered through online accounts. The Website allows visitors to sample products and make comparisons while exploring their features and functionalities.
Advertising
Apple uses both modern and traditional media to advertise its products and services globally.
Public relations
Apple engages in children and youth in Summer Camp programs just to enhance public relations and developer stronger relations with online visitors who can navigate the site for various products.
Store and Website
Each year, Apple expects millions of shoppers to visit its retail stores for various products and, therefore, the stores promote its growth. Moreover, the online stores offer customers greater flexibility when purchasing products from any part of the globe.
Recommendations and Conclusion
From the study, the retail market becomes extremely competitive because of fierce competition and diverse methods used to attract more customers. There are several elements for consideration for any retailer to succeed, particularly when the retail environment is highly competitive and prone to disruption by new products driven by technologies. For Apple, it has done well thus far because of strategic to various elements that support distribution in the retail sector. Nevertheless, the company must continue with its innovative approaches to retail market. In addition, it should concentrate on emerging markets, design products for such markets. Premium pricing is a major hindrance for Apple. Overall, Apple, Inc. must continue to utilize a combination of product quality, unique designs, strong marketing mix, customer experience, effective retail strategy, and premium pricing in to retain and gain retail market share.
References
Apple, Inc. (2015). Apple Store. Web.
Apple, Inc. (2015). Apple Store, Garden City Perth. Web.
Apple, Inc. (2012). Form 10-K: Annual Report 2012. Web.
Freiberger, P., & Swaine, M. (2000). Fire in the Valley: The Making of the Personal Computer (2nd ed.). New York, NY: McGraw-Hill.
Mogg, T. (2013). Apple to launch new iPhone retail strategy to boost sales at its brick-and-mortar stores. Web.
PepLamb. (2013). Is continued "creative destruction" at Apple a wise business strategy? Web.