Executive Summary
Global luxury travel has become a significant sector of the hospitality industry in recent years. More and more travelers want to experience exclusivity and indulge themselves, and they are willing to pay a high price for it. BVLGARI is a famous jewelry brand that has expanded into the hospitality industry by opening boutique hotels and selling hotel amenities to other 5-star chains. In its marketing strategy, the brand relies on existing brand awareness and image, which allows it to attract luxury travelers from all over the globe. However, the analysis showed that the luxury segment of the hospitality industry is very competitive, and BVLGARI should be more active in using marketing methods and opportunities to achieve a higher market share.
Introduction
Global luxury tourism is a highly profitable market that is influenced by a variety of social, economic, and political factors. As a result, companies that fail to adjust to market conditions while maintaining an excellent level of service often lose profits. BVLGARI is a famous fashion brand selling accessories, bags, perfumes, and cosmetic products. Similarly to some other companies in the luxury fashion sector, the brand has recently decided to extend into the hospitality industry by selling hotel toiletries and establishing its own branded hotel chain. The present report will review BVLGARI's strategy in the hospitality sector while also analyzing its position using a variety of tools.
Methodology
After considering the available options, it was decided that a qualitative methodology would be the most beneficial in providing an in-depth analysis of the topic. As noted by Walle (2015), in contrast with quantitative methodologies, qualitative designs help to analyze each phenomenon in detail and to conceptualize its relationships to other notions. For instance, quantitative research would be useful for determining the influence of marketing expenses on the success of a campaign. This report will seek to explore and explain how and why each marketing strategy is used, and thus a different method was chosen.
The particular qualitative research method that was applied was case study research. It enabled to maintain a strong focus on the chosen organization and to consider all essential aspects of its marketing strategy. Porter's Five Forces, SWOT, and PESTLE analyses were used to explore the company's current and future strategy. The use of these tools contributed to the quality of the report and provided an opportunity to interpret and apply the data collected during the study.
Findings and Analysis
Background of the Company
BVLGARI is an Italian luxury brand specializing in luxury items, such as jewelry and accessories. The brand was established in 1844 as a jewelry store in Rome, Italy (The history of the Bulgari jewelry brand 2015). Since then, the brand has developed many other business lines, including perfumes, cosmetics, leather goods, and hotels. The brand first expanded into the hospitality industry by selling branded hotel cosmetics to luxury hospitality chains.
The range of cosmetics offered included soap, shampoo, hair conditioners, shower gel, and body lotions (Guest Comfort 2019). In 2016, BVLGARI partnered with a UK hotel amenities brand Buwier to expand the scope of this business line and improve its market presence (Jenkins 2016). As a result, branded hotel cosmetics are now offered in many 5-star hotels in different areas of the globe.
Besides hotel cosmetics, BVLGARI provides luxury travelers with opportunities to stay in its exclusive properties. In 2001, BVLGARI formed a joint venture with Marriott Hotels, one of the largest luxury hospitality chains in the world (Gaskin 2018). Since then, BVLGARI Hotels and Resorts chain began to open 5-star hotels in the most prominent global locations, including Milan, Bali, London, and Dubai.
In the next few years, the brand plans to open new hotels in Moscow, Tokyo, and Paris (BVLGARI Hotels & Resorts 2019). Thus, the hospitality aspect of the brand operates in both B2B and B2C divisions of the luxury tourism market. As the analysis of the brand will show, BVLGARI's management model relies on its brand image and a high quality of services and goods to generate value for customers.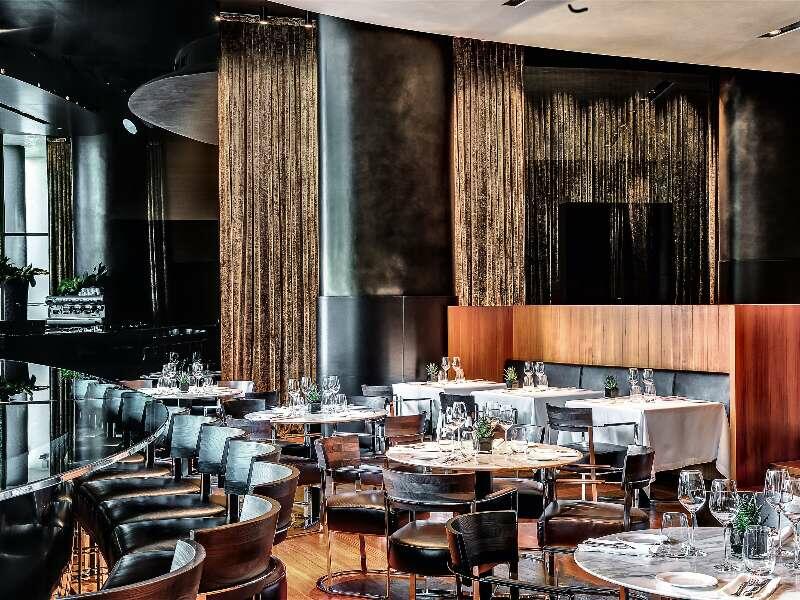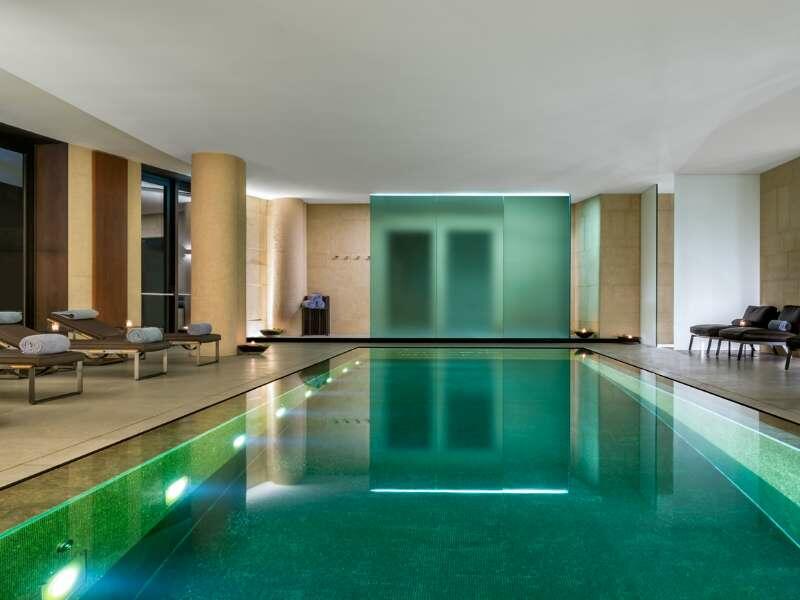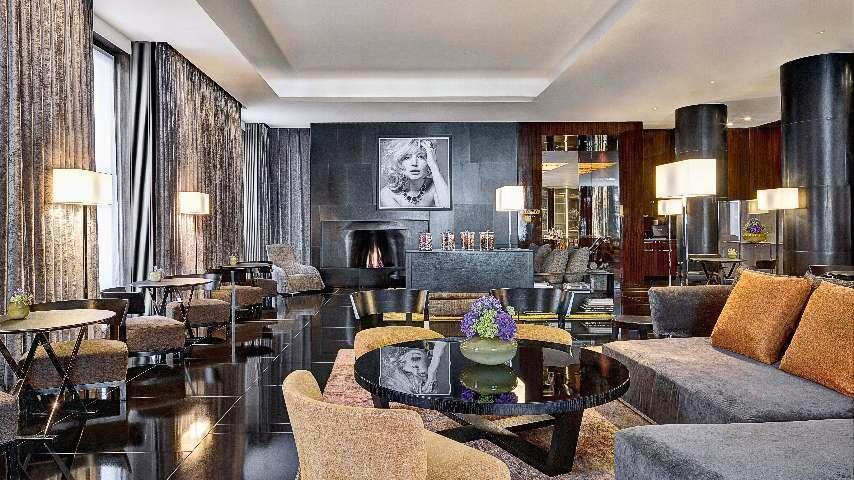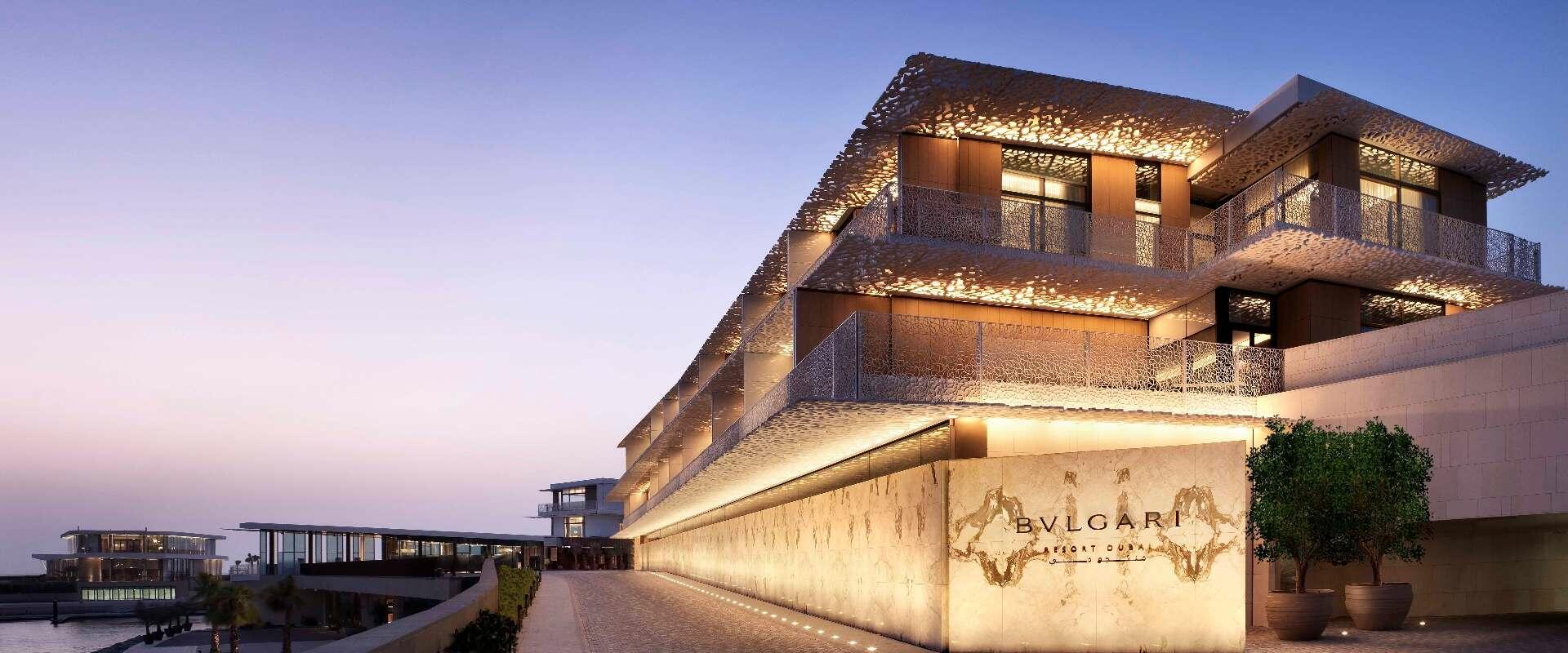 Global Luxury Tourism
As the world's population is recovering from the economic crisis of 2008, luxury hotels and destinations become more and more popular. According to a recent report by Allied Market Research (AMR 2016), this industry sector is expected to show continuous growth over the next few years, reaching a market size of $1,154 billion by 2022. Luxury travelers vary in terms of age and preferences.
However, the key group in this market sector includes baby boomers with well-paying jobs and a wide bucket list full of exotic experiences to try (AMR 2016). Generation X is also interested in luxury travel, although they prefer different types of trips. As noted by the AMR (2016), Gen X usually travel with children and thus prefer a comfortable stay to exotic experiences. Tourists who choose luxury travel destinations and hotels expect to receive the highest quality of service possible. They usually have no financial constraints, which allows them to choose a hotel that best suits their interests, whether they want to relax in the spa or try diving.
The target market for BVLGARI hotels thus consists of people aged 30-50 years old who either want to see and experience new locations or seek to relax in a comfortable environment. This line of business serves the target populations by providing indulgent experiences, a high level of service, and a feeling of exclusivity, which are the key needs of this market (Dykins 2016). BVLGARI hotel locations also allow guests to experience unique cultures by engaging in various activities and trying out the exotic local cuisine, which complements the brand's value proposition.
The target market of BVLGARI cosmetics, on the other hand, includes luxury hotels serving this population. Cosmetic products offered by BVLGARI are popular among their business customers since they enhance customer experiences and provide a feeling of luxury that the target traveler population seeks. Offering high-end hotel amenities also improves customer satisfaction with hotel services while developing BVLGARI brand awareness. These factors allow the company to be successful in this line of business, too.
Marketing Strategies
Marketing for luxury brands differs from mass marketing in a way that luxury companies already have a well-established and trusted brand image. Therefore, target customers, whether individuals or businesses, are likely to be familiar with the brand and know about the high quality of their goods and services (Dargan 2018). BVLGARI marketing strategy is focused on spreading information about its products to the target audience and enhancing the user experience to achieve customer satisfaction. As a result, the key marketing strategies used by BVLGARI and other luxury brands in the hospitality industry are positive PR in the media, search engine optimization, and word of mouth advertising (Taylor 2018).
Specific marketing tactics used by the brand involve creating a stable presence on the Internet, encouraging customers to write positive reviews, and offering loyalty programs for long-term customers. These tactics work in both business lines of BVLGARI identified in this report. To optimize its marketing strategy and tactics, the brand focuses on enhancing and maintaining the aspects of its goods and services that are most appealing to luxury customers. In particular, BVLGARI capitalizes on exclusivity, indulgence, style, and high-quality customer service.
Porter's Five Forces Analysis
This tool can help businesses to understand the various forces affecting the chosen market and plan a marketing strategy accordingly. Based on the analysis, the threat of substitute products or services is high, since the luxury hospitality sector has a number of well-established rivals both in hotel amenities market and in the tourism market. The threat of new entrants, on the other hand, is relatively low due to the high costs associated with entering the market. The bargaining power of buyers is not a significant force in the luxury travel market since target customers are more concerned about the experience, its exclusivity, and quality than about prices (Dykins 2016).
The bargaining power of suppliers is somewhat high due to the need to operate the business smoothly (Cheng 2013). Thus, luxury brands need to choose the best suppliers available and pay the price for their materials or services. For instance, in the hotel industry, IT service providers have high bargaining power, as most bookings are made online and hotels must ensure that their websites are accessible and operational at all times.
Online service failures can have a critical effect on the business since potential customers will choose a different hotel to book (Ozuem & Azemi 2017). Therefore, the business environment in the luxury hospitality market is characterized by high competition and bargaining power of suppliers, but the other forces have a low influence on the business. The company's position in the market is still relatively weak in relation to other competitors. In the next 3-10 years, the key business windows for BVLGARI are to strengthen and expand its hotel chain and to establish itself as a strong rival in luxury travel by providing unique experiences to tourists.
SWOT Analysis
Strengths
Weaknesses
Opportunities
Threats
Established brand image
High quality
Word of mouth advertising
Located in popular destinations
Small chain of hotels
Few customers for hotel amenities
Open more hotels
Improve cosmetics distribution chain
Provide exclusive products or services to hotel guests
Maintain the highest level of quality and service
Competition
High costs of investment
Reputational damage if customers are not satisfied
Table 1. SWOT Analysis Results.
The results of the SWOT analysis of BVLGARI are presented in Table 1. As evident from the results, BVLGARI is successful at capitalizing on its strengths. However, it has a number of weaknesses that affect its success in the luxury hospitality market. The key threats faced by the brand are competition, high investment costs, and reputational damage. Due to the active role of word of mouth advertisement in BVLGARI's marketing strategy, customers can share both positive and negative thoughts, thus influencing the brand's reputation.
The brand could combat these threats by opening more hotels, improving its distribution chain for hotel amenities, and providing exclusive services and products to customers. While this would strengthen the brand's value proposition, it is also critical to maintain a high level of service and quality to prevent negative reviews and reputational damage. Based on the results of the analysis, it is essential for BVLGARI to use marketing to raise awareness about its new properties and to use networking to distribute luxury hotel amenities to more hotels around the globe, thus enhancing its market presence.
PESTLE Analysis
Political
Economic
Social
Technological
Legal
Environmental
International relations
Barriers to international trade or business
Luxury travel trends
Income levels
Business costs
Brand image and attitudes
Local customs and cultural norms
Bookings and orders made online
Matching technological capacities with other hotels
Taxation regulations in destination factors
Hiring, product, and service constraints in some countries
Environmentally-conscious customers
Threat of negative publicity
Table 2. Results of PESTLE Analysis.
The results of the PESTLE analysis are presented in Table 2. Due to the complexity and the global scale of the luxury tourism industry, it is essential for BVLGARI to address all factors in each category. The results of the analysis show that the brand needs to address sustainability and environmental efforts as part of its marketing strategy in the next 3, 5, and 10 years. This would be critical to attracting customers who are environmentally conscious and maintain a positive brand image.
While expanding its hotel distribution chains, BVLGARI should also take into account local customs, laws, and relevant regulations. For example, testing cosmetic products on animals is restricted in some countries, whereas others insist on animal testing (National Anti-Vivisection Society 2019). These factors could create barriers for BVLGARI in selling hotel amenities to more hotels around the world, and thus the management needs to address these concerns.
Market Positioning, Segmentation, and Targeting
The brand is positioned in the high quality and high price quadrant of the hospitality market, along with similar luxury hotel and cosmetics brands. The segmentation in the hospitality industry is based primarily on the customers' interests (Devault 2018). For example, different segments of customers in the luxury tourism markets include customers interested in comfort and relaxation, cultural or artistic experiences, and active leisure options.
BVLGARI focuses on the first two customer segments since it offers luxury services and experiences in popular cultural destinations. The target market of the brand, as mentioned above, are customers aged 30-50 with high income and an interest in an exclusive travel experience. BVLGARI's competitive advantage is a combination of high-quality products and services with a well-established luxury brand image. These features are appealing to luxury travelers since they provide a feeling of exclusivity and indulgence and respond to the customers' needs.
Distribution Channels and Marketing Intermediaries
With regards to hotel amenities, BVLGARI sells products in bulk through third-party stores or direct sales. The distribution chain involves some 5-star hotels including BVLGARI Hotels & Resorts properties. Although this distribution channel structure is effective in achieving the brand's goals, paying more focus to networking and direct sales would enable the brand to expand the scape of its B2B services. BVLGARI hotels, on the other hand, rely on its partnership with the luxury division of Marriott Hotels for marketing and distribution. This choice of partner has a positive influence on the brand and its market position due to Marriott's extensive experience in the hospitality industry. Partnering with other hospitality companies could harm the brand's relationships with Marriott and impair its market position.
Digital Marketing and Social Media
Social media and digital marketing are prominent trends in the contemporary world due to their influence on various consumer groups, including luxury customers. The company's current position in digital marketing is inconspicuous since the brand does not use this opportunity actively. It would be beneficial for BVLGARI to use targeted digital marketing to advertise its properties and products to customers based on their interest in luxury tourism. This would enable the company to attract more new customers, thus increasing its market share.
The social media strategy of the brand is more prominent due to the active use of an Instagram account. The account contains beautiful pictures taken in various BVLGARI properties that reflect the luxury aspect of the hotels and invite potential customers to see more. To optimize current and future audiences, it would be useful for the brand to partner with social media influencers. In the contemporary hospitality context, travel bloggers play an important role in increasing customers' awareness of new destinations, services, and hotels (Vivion 2014). Thus, using this option would help BVLGARI to attract customers who would potentially use their services and optimize the audience. It would also be beneficial for the brand to use Hofstede cultural analysis to determine the tastes and preferences of the target audience and tailor digital and social media marketing accordingly.
Conclusions
Overall, BVLGARI has achieved a stable position in the luxury tourism market by capitalizing on its brand image and using partnerships and marketing strategies successfully. Nevertheless, the analysis shows that maintaining and growing market share in this business sector is difficult, and the brand should focus on using available marketing options more actively to attract customers and advertise new properties. Successful use of digital marketing, social media, and distribution channels will assist the brand in growing its market share and becoming a well-established player in the hospitality industry.
Reference List
Allied Market Research (AMR). 2016. Luxury travel industry overview. Web.
BVLGARI Hotels & Resorts. 2019. BVLGARI. Milan, Italy. Web.
Cheng, DS 2013, 'Analyze the hotel industry in porter five competitive forces,' Journal of Global Business Management, vol. 9, no. 3, 52-57.
Dargan, A 2018, High end consumer market: 5 luxury marketing strategies for exclusivity. Web.
Devault, G. 2018. Target market segmentation in travel and hospitality. Web.
Dykins, R. 2016. Shaping the future of luxury travel: future traveller tribes 2030. Web.
Gaskin, S. 2018. Suave Bulgari's hotel strategy with Marriott more than meets the eye. Web.
Guest Comfort 2019, BVLGARI. Web.
Jenkins, L. 2016. 'Buwier exclusive UK partnership with Bulgari parfums'. The Caterer. Web.
National Anti-Vivisection Society. 2019. Worldwide progress. Web.
Ozuem, W & Azemi, Y (eds.). 2017. Digital marketing strategies for fashion and luxury brands, IGI Global, Philadelphia, PA.
Taylor, M. 2018. 10 marketing strategies for luxury brands that deliver results. Web.
The history of the Bulgari jewelry brand. 2015. Web.
Vivion, N. 2014. Do travel bloggers actually have direct influence on consumer decisions?. Web.
Walle, AH. 2015. Qualitative research in business: a practical overview, Cambridge Scholars Publishing, Cambridge, UK.