Introduction
This paper has centered to represent an analysis and examination of the merger between Frito-Lay and Cracker Jack, and an investigation of whether it would be successful or not, its future prospects and market analysis. For this reason, this paper has structured in few parts including the decision of Borden Foods to sell Cracker Jack, the purchase Cracker Jack by Frito-Lay, the possible marketing strategy of Frito-Lay with Cracker Jack, the factors, and evaluation of marketing with proper recommendations. By this way, the case has analyzed about the acquisition of Cracker Jack with Frito-Lay considering Frito-Lay is a triumphant company as a manufacturer and distributor of snack foods, on the other hand, Cracker Jack was a renowned brand of Borden Food.
About Frito-Lay Company
According to the case study of Kerinaz (1999), Frito-Lay is a successful subsidiary of PepsiCo, which has many diversifications, including workplace in a global market with brands of Lays, Cheetos, and Doritos etc. The company is capturing 1/4th of the international market by global operation in 45 countries by selling chips only. Its brands have diversified with array of consumers and it delivers authentic products with continuous promotion to the ultimate users.
Decision of Borden Foods to sell Cracker Jack
Borden Food Corporation was a prominent food and beverage producer of United States especially for dairy and pasta products. Cracker Jack was very popular and well-established brand of Borden Foods since 1964. However, in 1991, this company faced significant losses in terms of integration of brands and marketing efforts to the consumers. It also had lowered market share with dropping of prices, which the company was enable to recover. Consequently, Borden had decided to sell some eminent brands, from which, Cracker Jack was most popular. The chairperson and chief executive of Borden Foods, was operating and generating $2 billion revenue annually. As a result, Borden Foods was quite glad in selling Cracker Jack to Frito-Lay Company, which saved the company from losses and threats.
Consideration of Frito-Lay for Purchasing Cracker Jack
Frito-Lay Company is manufacturing and marketing snack foods worldwide and it merged with Cracker Jack, a successful brand of Borden Foods. The first and foremost reason behind the purchase was that, Cracker Jack was a famous and established snack brand of United States. However, Borden Inc. was not disclosing the terms of purchase of Cracker Jack. Kerinaz (1999) reported that it is a 104 years old brand and earning $60 million in sales annually. An expert of analyst of Frito-Lay used the factorial and distributional data of Cracker Jack, of whether the purchase was economical. In 1997, Frito-Lay purchased Cracker Jack, with a new entry of non-salty snack food marketing sector. Therefore, for purchasing Cracker Jack, it had to consider some important aspects, which are:
Very old and well-known brand in United States;
Established brand positioning in terms of product line and market;
Focused on brand heritages, rather than only development by Cracker Jack;
As it is already conventional, so Frito-Lay could spend less in advertising and promotion.
With recognized brand name in global market, sales and distribution could continue worldwide.
After merging with Cracker Jack, Frito-Lay could increase the price of the packets, for its current positioning in international market.
With existing equipments from Borden Foods, Cracker Jack could expend less on manufacturing.
It was earning more and more in sales contribution in Borden Foods with less costs and liabilities.
Therefore, by considering these aspects, Frito-Lay had considered to combine with Cracker Jack and purchase it from Borden Foods, which has clearly analyzed and researched by this company.
Marketing of Cracker Jack as a Frito-Lay Brand
Although Cracker Jack was already established brand, after merging with Frito-Lay, the company had to take some marketing strategies to re-establish Cracker Jack with this company (Kerinaz 1999). There are some marketing concepts, discussed in terms of Cracker Jack with Frito-Lay:
Product Life Cycle
Product life cycle is the process of managing entire life cycle of products, from introduction to decline, to service and disposal. This marketing concept is integrating people, data, processes, and business systems and providing appropriate product information of company and extended portion of the company.
Frito-Lay was in maturing position before merging with Cracker Jack, but when it merged with it, it introduced itself in product life cycle. When Cracker Jack was in Borden as a brand, it was in mature-decline stage. The sales of Cracker Jack in Borden Foods turned down day by day, which is one of the major indicators of declining stage of product life cycle. From 1993 to 1996, the sales of Cracker Jack had declined from $51.4 millions to $48.4 millions. Consequently, after the integration with Frito-Lays, Cracker Jack has started its product life cycle with tremendous growth in sales and revenue.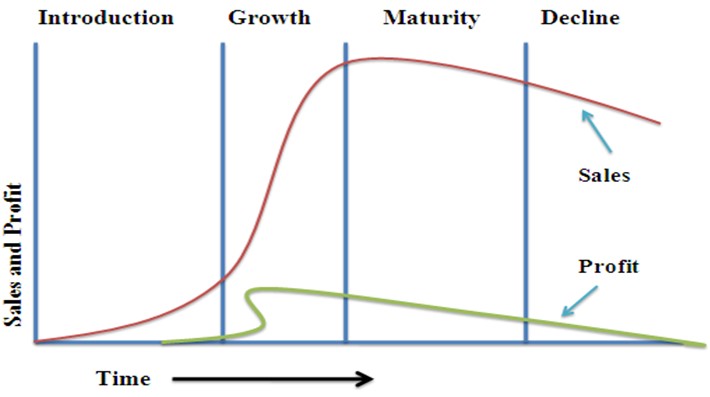 Target Market
Target market is the market segment, where any particular product or service has marketed, in terms of age, gender, or socio economic group. For the entrance any company it is important to define, analyze, and evaluate the target market with any product or service. Target market is important because it helps the company to predict whether this group of people can purchase or use the new product or not. Frito-Lay has to analyze the data associated with Cracker Jack and its consumers. Cracker Jack is already famous to target their markets worldwide, so it is easy for Frito-Lay to understand and aim customers with the previous data available. By targeting consumers, Frito-Lay could promote Cracker Jack to customers with further prospects.
Marketing Communication Strategy
Kerin & Peterson (2007) argued that marketing communication strategy is a well-defined way of communication to reach the target market. A powerful communication strategy differentiates the crowd of many products and brands in market. Frito-Lay is reputable for communication strategy by focusing the core competencies in global market. On the other hand, Cracker Jack was providing proper information about the brand to customers. It also used emotional appeals as communication strategy to attract more customers. Therefore, Frito-Lay can use information based communication strategy, from its merger with Cracker Jack. This information can gather customers of Frito-Lay and consumers of Cracker Jack together. This communication strategy can be relevant and valuable to build trust and interest of existing and new customers (Kerinaz 1999).
Segmentation
Segmentation is a group of people or organizations, which are having same needs of any specific product and service. Frito-Lay has a factual market segment with differentiated segmentation from other competitors, focusing on homogenous need of customers to meet snack foods, responding on similar markets, and reaching by market intervention. After merging with Cracker Jack, it may have positive and negative applications to the market segment from smaller groups to bigger one. These two have captured broader market segments, moving to superior segments, by ignoring smaller groups of segments in global market place.
Marketing Channel Selection
Marketing channel refers to the sales and distribution conduits of Frito-Lay to use its marketing of products available to the target market in worldwide. It is also familiar as a path or route, by which products of FL can move from the manufacturer to end consumers. Additionally, channel can also provide title, information, promotion, and payment of products by marketing channels. According to FL, it is being less concerned in terms of using more marketing channel, because, it is estimated that, Cracker Jack is already established in target market. Therefore, it is not important to focus on marketing channels for successive FL.
Pricing Components
Pricing has measured that, in what amount the monetary value has charged for any particular product or service of organization. Frito-Lay increased pricing of Cracker Jack from 5-6% after purchasing from Borden Foods. On the other hand, FL has stabled its pricing comparing to other snack foods organization in market regionally and globally
Marketing Strategy and Implementation
According to Kerin & Peterson (2007), marketing strategy is a helpful procedure, which can allow an organization to concern with limited resources as greatest opportunities, escalating sales and having competitive advantages. The main goal of Frito-Lay concentrates by marketing strategy development and implementation. There are three components in marketing strategy, which can meet the goal of Frito-Lay after merging with Cracker Jack, which are:
Target Audiences,
Proposition,
Implementation.
Target audiences of FL and Cracker Jack have already defined in previous part, proposition of the company is to focus on snack food segments on market. With recognized brand name and high quality product, FL and Cracker Jack can implement the marketing strategy to being more flourishing in world market.
Considerable Factors in Valuation of Frito-Lay Brand
Current Financial Situation
The Cracker Jack has a historical background of more than 100 years. From the very beginning, it is showing some sort of stable growth. From 1993 to 1995, it has experienced growth in sales. However, in 1996 there was a decrease in sales. Besides, in 1994 to 1996 it has recorded a negative direct product contribution. The volume of the products sold in 1993 was 12.4, which increased by 16.3 in 1995. However, the gross margin has undergone significantly during the years because the small margin contribution of large packages. These large packages worked as cannibalizing factors, which ate the high margin of small packages. After the end of 1996, it has more assets than liabilities.
Current Distribution Strategies
In case of distribution, Frito Lay has some strategies. The distribution has based on the retailing system where the retailers play an important role. Every Frito Lay brand has 5 to 10 SKUs (Stock keeping Unit). Through these SKUs, the retailers get the necessary branded products. Besides, Frito Lay has direct store delivery services, which deliver the products to the retailers directly. These two ways of distribution has assisted by the ongoing monitoring services, which also included the collection of defected products, replacing them and get the feedback directly from the retailers. Frito Lay has highly encouraged the separated shelf and highlighted display.
Current Promotion Strategies
The promotion related with the Frito Lay is mainly base on the Brand images. However, in case of Cracker Jack it has been getting more priority. About 28 to 40 percent of sales has used in promotional activities for Cracker Jack. It uses store and advertisements in the Sunday weekly magazines as a consumer promotional tool. Besides, it is also using the sales aids and sampling as promotional activities. However, it did not go for national advertisements since 1993. It has special types of promotional programs like Toy surprise. The toys are prizes, which includes baseball cards, Animaniacs, Looney tunes, and Scooby Doo.
Current Brand Strength
The brand awareness of Cracker Jack is not satisfactory. Maximum brands have brand awareness less then 50 percent. However, the name and icon has higher brand imagery. These evoke some distinction in the mind of the consumers. Besides, the promotional activities like the prizes or toys with the Cracker Jack will help to develop some strong Brand awareness. As a brand, the Cracker Jack has perceived as traditional, old fashioned, unique, and a not available everywhere product with no variation. As it has heritage and a general favorable image base, it has respectable brand equity. However, its positive brand equity is going to decrease in recent years.
Current Product Demand and Market Position
The demand for Cracker Jack was always moderate. Mostly children have the demand for the products because of various prizes it contains. The adults and older peoples also have the demand for the products but it is intense in case of children. The positioning of Cracker Jack is mainly distinguishable based on the time. It positioned its products as candy coated pop corn, peanuts, and prize early stages. Later it has positioned as maker of the children as athletes and in current time it is positioned saying only one snack says Cracker Jack. It has positioned as a unique, all-family, all-occasion snack providing delicious tastes and funny experiences. It experienced broader positioning programs in mid 1997 saying "Better for you". Along with this, it positioned itself as a less fat containing snack, which is sweet, funny, and crunchy snack. Now it is actually using the concept of Brand communication theories like packaging, promotion, public relation, and consumer advertising.
Current Relationship with Customers
Frito Lay and the Crackers Jack both have high levels of concern about their consumers. They do the research and survey to get the appropriate information about the needs and demands of the consumers always. Thus, they always try to keep in touch with the consumer. The prize offered by the CJ also indicates that they try to satisfy the consumers.
Current Changes in Customer Needs and/or Demographics
Most of the products of Frito lay have not advertised recently. Some significant changes occurred in the case of ready food industry. For example, the demand of the products offered by FL is increasing between the females. However, as the packaging of the products has previously done for the children, it has not suited with them.
Evaluation of Alternatives
In case of buying Crackers Jack, Frito Lay has to think about some alternatives, which are:
Firstly, it must keep concern to its vulnerable financial conditions. As the profit is not satisfactory and the liabilities are less then the assets, it can ask for some loans from financial institutions. However, the con side of this alternative is it will increase the liability but the positive side is it will give some extra money to invest in many sectors like advertising and promotion.
Secondly, in case of distribution it must not be too much relied on the retailers rather it must try to go closer to the consumers with the product. It will bring the scope to get direct feedback from the consumers but will charge extra money.
Thirdly, the promotional strategies must base on advertising rather giving prizes. As the aged consumers are increasing significantly, the toy surprise must not continue. In this case, the prizes should be something attracting to the all age groups. For instance, it can offer lottery to every packets where the prizes will be like cars, motorcycles, cycles and so on. The positive side of this strategy is it will encourage the consumers of all age groups to buy products in large volume but the negative side is it will increase the cost of buying the prizes.
Fourthly, it must take the Brand development program. It will have to keep awareness and for this, it must imply intensive advertising activities. As the CJ brand has some awareness already, the extensive advertising program about the brand informing the acquisition of the brand by FL will be helpful. The positive side is there will create a new consumer group who will buy CJ as a brand of FL. The negative side is, the brands of CJ can cannibalize some brands of FL.
Fifthly, to crate the product differentiation, there must be creating some distinguishable products under each of the present line. These products may replace some of the present products. The positive side will be more consumers will be attracted but there is a chance to loose some of the consumers who were loyal to the diminished products.
Finally, the relationship with the consumers must increase. For this FL can organize some programs or sponsor some events. These will bring extra Brand Awareness but will cut some extra money annually.
Recommendations
After evaluating alternatives of Frito-Lay and Cracker Jack, it has to be concentrated on some major areas. Merging is not fulfilling all requirements for FL, so, it has to establish marketing strategy to increase the profitability of organization by more investments in promotional and marketing channels. It also has to focus on distributional and promotional strategies with proper brand development programs. Last but not the least; FL has to create product differentiation in market and to build relationship with customers.
Conclusion
The case of Frito-Lay and Cracker Jack shows that, after the unification of an established brand of Borden Foods, FL has benefited and has to cover many areas to achieve success in global market. The brand name of Cracker Jack can build success for FL; on the other hand, increasing revenues by proper promotional and distributional programs are essential to achieve good outcomes.
Reference List
Kerinaz, R. (1999) Frito-Lay Company: Cracker Jack. Cox School of Business.
Kerin, R & Peterson, R. (2007) Strategic Marketing Problems: Cases and Comments. (5th ed). Allyn & Bacon.
Appendix
SWOT Analysis of Frito-Lay Cracker Jack
| | | | | | | |
| --- | --- | --- | --- | --- | --- | --- |
| SWOT | Economic | Competition | Consumer trends | Technology | Legal/ Regulatory | Industry/ market structure |
| External Opportunities | Achieve satisfactory profit margin | | Get new consumers | | | Attain higher market share |
| External Threats | Need of huge monetary resource | Extensive competition | Change in consumer demands and demography | | | |
| SWOT | Management | Marketing | Target customers | R&D | Finance | Offerings |
| Internal Strengths | Strong brand recognition | Significant market share | Worldwide Customers | Huge investment | | |
| Internal Weaknesses | | Lack of promotion and advertising programs | | Lack of differentiation | Weak financial condition | Unorganized product line |