Literature Review
The topic for the current literature review pertains to exploring the available literature on the benefits of free trade. It refers to the existing trade policies that do not restrict imports and exports (Athukorala, 2020). Small and medium-sized enterprises (SMEs) can benefit tremendously from free trade agreements as they access overseas markets and foreign customers. By diversifying markets internationally, it is also possible to expand product lines or services selections to meet market demand. Thus, the key research question for the literature review is "what evidence is available regarding the benefits of free trade?"
Free trade is a term used to denote the unlimited and unrestricted flow of products and services across international borders (Saggi et al., 2018). The positive effects of open trade are evident from the growth of the US economy over the past decades (Froning, 2000). Since the 90s, the economy of the US has grown by more than 23%, adding around $2 trillion to the nation's GDP and raising the wealth of average consumers by more than $5,500 (Froning, 2000).
Moreover, since 1990, the imports of services and goods have increased by 115%, based on data for 2000 (Froning, 2000). More recent data shows that US exports to new partners under free trade agreements (FTAs) have grown around three times in the five-year period following countries' entry into the agreements (United States Trade Representative, 2021). Thus, it is a general consensus that societies enacting free trade policies create economic dynamism, which creates an environment of freedom and opportunity.
The concept of FTA falls into consideration under the Comparative Advantage theory, which holds that all countries and companies can benefit from participation in free trade. The theory suggests that a country has a comparative advantage over another if it can produce goods and services at lower costs than others (Keuschnigg, 2012). The theory shares some characteristics with the concept of globalization, which entails a world free of trade limitations, which has the potential of improving the living standard worldwide (Cinquetti, 2018).
When nations engage in export activity and production drawing from their comparative advantage, they usually operate on the most appropriate path of economic growth, with the scarce resources they own being efficiently allocated (United Nations, 2020). This leads to global output maximization, overall economic prosperity, and socioeconomic welfare.
Nevertheless, it is essential to consider the fact that the economic benefits of free trade cannot be realized as quickly as suggested by economic theory. This means that nations that reveal their comparative advantage will also have their comparative disadvantage (Mireles-Flores, 2021).
For organizations involved in the production of services, for which their nation has a comparative disadvantage, will have to likely make shutdowns or displace their workers before optimizing the release of resources for their more efficient use (Donthu & Gustafsson, 2020). Such adjustment costs are likely to be incurred by certain economic factors before finding the optimum path of economic activity. For instance, after trade liberalization, India has experienced a complicated transition in the manufacturing industry as many plants had to shut down, which made many workers lose their jobs. Nevertheless, considering the economic situation in the post-reform era, India developed its comparative advantage in the sector of services.
For SMEs, exporting to FTA member countries can result in significant benefits because of the increased access to partner markets at lower costs compared to those before the implementation of treaties. It becomes possible to get preferential access because tariffs are either eliminated or reduced (Baena-Rojas & Herrero-Olarte, 2020). Likewise, SMEs that utilize capital goods or inputs from partner countries can also benefit because of the lowered import costs. Besides, the collaboration under FTAs brings companies from companies closer while also creating a flow of new opportunities for trade.
In addition, governments tend to introduce mechanisms for stimulating SMEs to make use of tariff preferences that are being included in agreements. An example of benefits that SMEs experience as a result of free trade is illustrated by Ritchi, which is a Colombian SME manufacturing women's clothing. Despite the fact that the company had already been exporting to Miami and Los Angeles, it set the goal of expanding within the US market. As a result of the FTA, the company has gained representation in several cities throughout the US and managed to establish an online store to target American clients.
The significant determinants of free trade benefiting SMA fall into four major categories based on the available studies. The first determinant includes improved trade benefits as compared with doing business with non-FTA countries. Markets with which SMAs collaborate offer improved target-market conditions (World Trade Organization, 2020). For example, the FTA established between the European Union (EU), Colombia, and Peru developed allowed equating preferential conditions for Chile and Mexico, both of which had already had a free trade agreement with the European Union (Zygierewicz, 2018). Therefore, SMEs get a better position in the global market, taking into account the competitive advantages in production costs and the flexibility of quickly adapting to economic changes as compared to larger organizations.
The second determinant of free trade benefits for SMEs entails better conditions and overall stability that firms experience. FTAs do not require being periodically renewed as compared to partial-scope agreements established between countries. As a result, SMEs benefit from the stability and predictability of agreements and the rules and market conditions of the countries in which the trading of products or services occurs (Rensmann, 2017). In addition, inflation inclines tend to move closer to international rather than domestic economics, which allows businesses to improve their financial planning and budget forecasting for generating a solid framework for long-term growth.
The third determinant of FTA benefiting SMEs includes reduced input costs as agreements between countries and facilitate efficient, agile, and transparent operations on customs. Fewer restrictions equate to a reduction of operating costs for the SMEs that export products and services to other countries. Likewise, the reductions of tariffs not only help reduce production costs but also bring down the costs of upgrading technologies and improving productivity. For instance, SMEs that have a chain of fast-food restaurants can import raw materials such as beef or potatoes at a lower cost or upgrade their technology of food preparation resulting in reduced expenses. This creates more affordable prices and increased competitiveness in their respective segments.
Finally, preferential conditions of trade that characterize FTAs can significantly improve competition in external markets while also allowing to supply the goods or services offered by exporting SMEs (Okun et al., 2010). For instance, it is necessary to consider the positive influence of the FTA established between the EU and Chile, which was enforced in 2003. Based on the data collected by the authorities in Chile, of the total number of organizations that exported from the country to the EU, approximately 50% of the exports were implemented by SMEs (Rafaela, 2021). Therefore, FTAs can lead to rising international sales, the generation of more profit, as well as financial stability for the organization
To conclude, for SMEs, free trade agreements present numerous advantages for expanding into new international markets. They stimulate the economic growth of countries as a result of reduced restrictions on tariffs. Consumers are more likely to get access to new imported products and services, while foreign investors become more interested in supporting local businesses to help them expand into new markets and compete internationally. Moreover, FTAs provide SMEs with a sense of stability and predictability, which enables more concrete planning and forecasting of sales.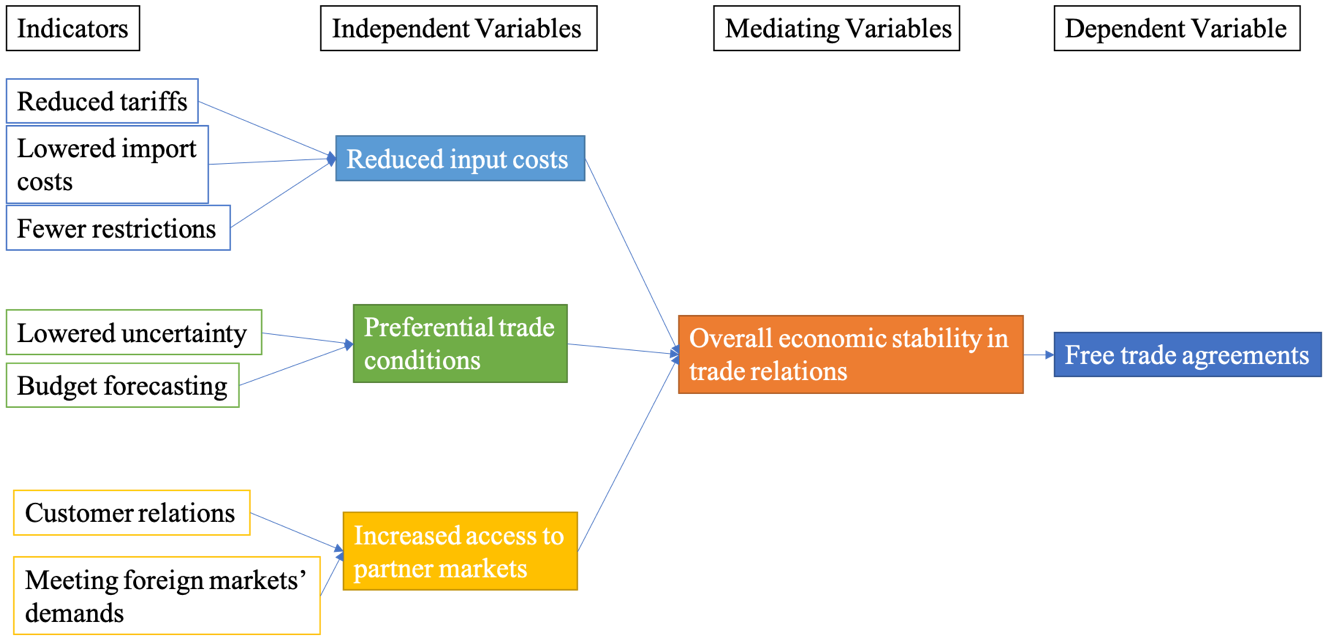 Macroeconomic Analysis
Considering the fact that the company The Next Closet is considering to expand its services to South Korea, it is important to look at the country's interest rates and the factors affecting it. According to the statistics presented by Trading Economics (2021), the Bank of Kore maintained its base rate unchanged at 0.75%. Policymakers stated that additional tightening could occur in November as an effort to respond to increasing inflation and the country's household debt (Trading Economics, 2021).
Additionally, it has been noted that the economy is currently on its way toward recovery as exports and investment continue in the upward trend. Consumer purchasing and private consumption have also improved as a result of increased vaccination rates and supplementary budget execution (Trading Economics, 2021). The economic outlook for the country has been positive overall, with the projected GDP growth projected to be approximately 4% (Trading Economics, 2021). Therefore, the interest rates of South Korea point to the favorable conditions for organizations to do business in the country.
Inflation rates are crucial to consider because they influence all aspects of the economy, including business investment, tax policies, interest rates, and consumer spending. In 2020, the average inflation rate in South Korea was 0.54% (O'Neill, 2021). Although high rates of inflation are undesirable, low rates also create issues for the economy, and the country is experiencing the latter. Very low inflation is a subject of concern because it may signal to economic problems associated with the weaknesses in the economy (Klein, 2017).
Importantly, when unemployment is high, and consumer confidence is low, both businesses and consumers may find it challenging to make investments or increase their consumption. Inflation has the tendency to decrease when the economy softens, and the inflation rate of below the target 2-4.5% means that consumer confidence may be lower (O'Neill, 2021). There is hope that inflation in South Korea will return to stable rates between 3 and 4.5% in the next several years, and there are also signs that consumer confidence is strengthening after two years of weak economic growth and sluggish domestic investment and consumption (O'Neill, 2021). At this time, South Korea is making attempts toward balancing its resilience on exports through expanding the service industry, specifically with the slowing of export markets.
Aggregate supply represents the total quantity of outputs that organizations produce and sell, representing the real GDP. In upward-sloping aggregate supply curves, which is also referred to as the short-run aggregate supply curve, points to the positive relationship between the price levels and the real short-run GDP. The aggregate supply curve goes up because as the price levels of outputs increase while the price levels of inputs remain fixed, which increases opportunities for additional profits and encourages production (Kenton, 2020). Potential GDP, or full-employment GDP, represents the maximum quantity that the economy can produce, taking into account full employment of the existing levels of labor, technology, physical capital, as well as organizations.
Aggregate demand represents the complete spending on domestic products and services within an economy. A downward-sloping aggregate demand curve indicates the relationship between outputs' price levels and the quantity of total expenditure in the economy. The aggregate demand entails all four components of demand, such as consumption, investment, government spending, as well as net exports (exports minus imports) (Dean, 2020).
The effect of interest rate suggests that as outputs increase, the same purchases will take more credit or money to accomplish. As a result, the additional demand for money and credit will increase and push the interest rates upward. In turn, higher rates of interest will reduce borrowing by businesses for the purposes of investment, also influencing borrowing by households for cars and homes, thus cutting both consumption and investment spending.
It is expected that the economy of South Kore will experience stable GDP growth, which presents significant opportunities for a foreign business to introduce a services company. The Gross Domestic Product (GDP) in South Korea amounted to $1630.53 billion in 2020, while the GDP value of the country represented 1.44% of the world economy (Trading Economics, 2020). In the long term, the country's GDP is projected to reach $1710.00 billion in 2022 and $1780.00 billion in 2023, as drawn from the economic forecasting models (Trading Economics, 2020).
While South Korea has shown a steady level of economic efficiency over the recent decades, the country has also been donating $1.7 billion to countries worldwide, except North Korea (Trading Economics, 2020). This has been possible for the country because it has maintained high production efficiencies as well as revenues from goods and services and a relatively low rate of unemployment. Therefore, the country's GDP as well as aggregate demand and supply are indicative of a favorable environment for international businesses to enter the economy and offer their products or services.
Situational Analysis and Competitive Strategy Selection
The RACE framework has been created to help digital marketers plan and manage digital marketing strategies in a more structural way because many do not have a well-formed digital marketing strategy (Chaffey, 2021). At the stage of reach, The Next Closet is tasked with building awareness of the brand and its services using both online and offline media to drive more visitors and generate traffic. In terms of paid media, it is possible to advertise the service on Google Ads targeting South Korean customers, on TV ads, paid social networking posts, as well as printed and online newspapers and magazines.
At the stage of action, the organization will interact with the audience, which entails generating as many leads as possible for customers to access the online marketplace and discover the value proposition offered by the company. At the point of conversion, the company will use online offers as well as the impact of online advertising to encourage customers to make online transactions through the marketplace. Finally, the Next Closet will use customer testimonials and ratings to communicate the value of the service and facilitate engagement through loyalty and satisfaction.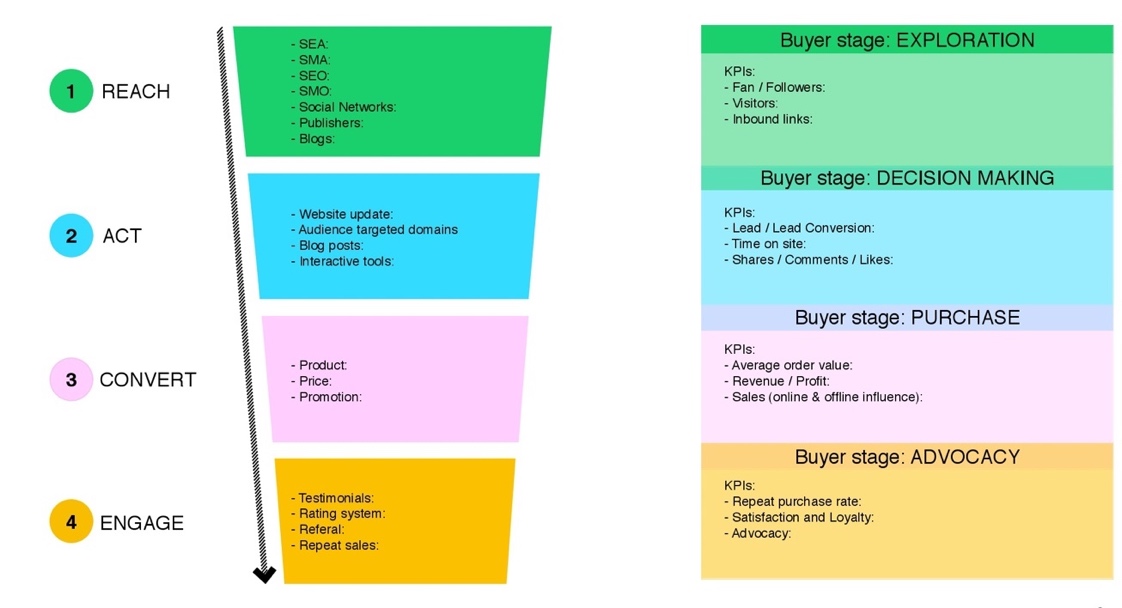 Nibbler has been used to assess the effectiveness of The Next Closet website, including its accessibility, SEO, social media presence, and compliance. According to the findings of Nibbler, the overall score that the website received was 8.3, which is a relatively good score, while its accessibility was immaculate at 10.0, which means that the website is adapted to mobile devices and can be used by disabled users ((Nibbler, 2021). The level of user experience was ranked at 7.9 while technology was at 9.3. However, marketing was relatively low at 5.6 because of the absence of a Twitter profile, the lack of user analytics, and relatively low popularity.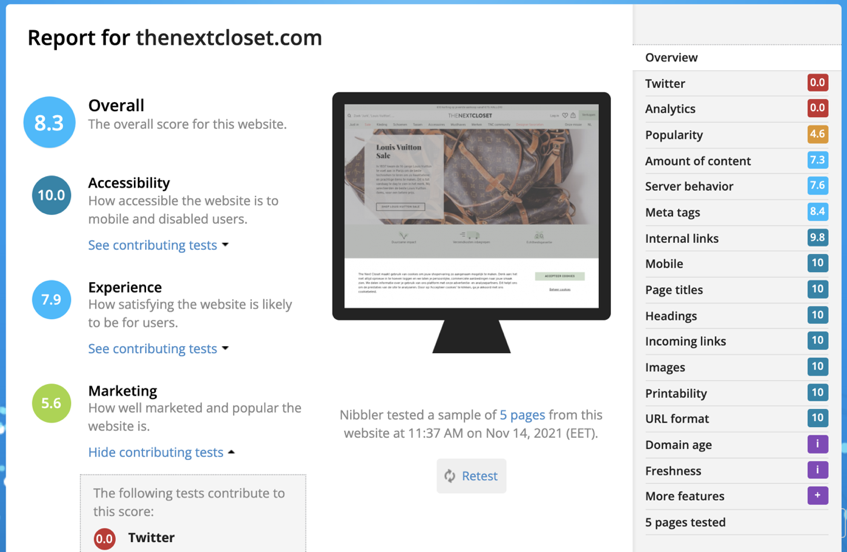 The top recommendations for the company include considering introducing a website analytics solution such as Google Analytics or WebTrends as well as signing up for a Twitter account and linking it to The Next Closet Website. For example, Twitter is an earned media channel that the SME can use to boost engagement and increase brand awareness. The more mentions and shares the company gets on Twitter, the stronger its brand recognition and customer loyalty will get. Google Analytics is a paid tool that is imperative for testing the effectiveness of marketing. The website owned by the brand is an owned channel that can be used for collecting customer feedback and engaging them in the conversation about the necessary improvements to the service.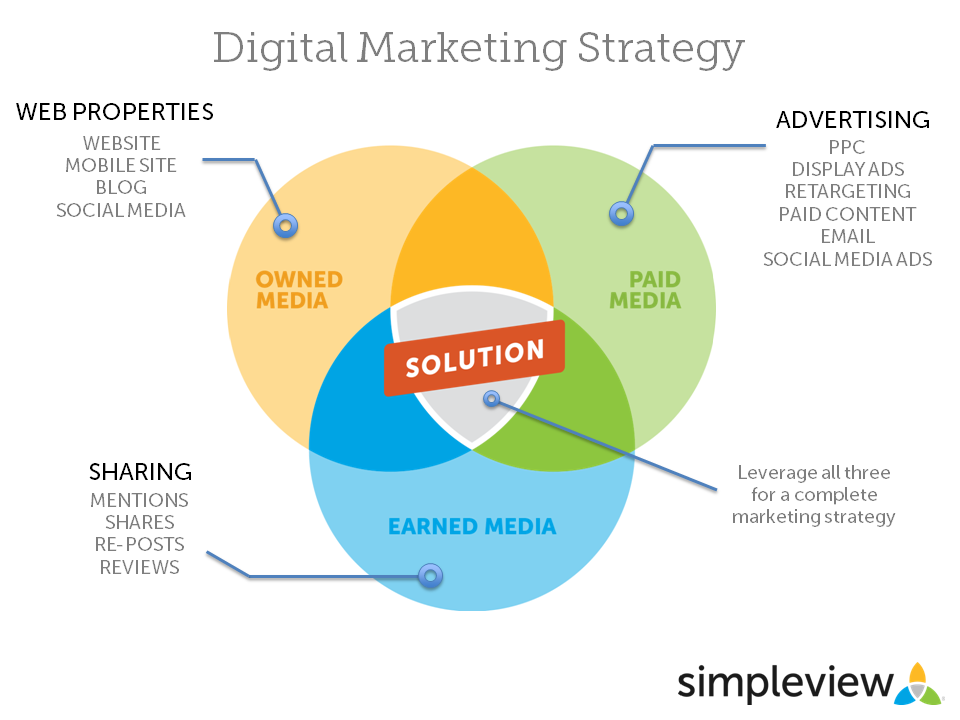 Market/External Analysis
TOWS Matrix
At the strength/opportunity (SO) stage, The Next Closet will leverage its popularity in Europe and positive customer reviews to capitalize on the opportunity to expand to South Korea. The company will conduct research on secondhand clothing market trends and adapt the website to the unique needs of Korean customers using the examples from competitors such as Joonggonara, Karrot App, and Bunjang. At the weakness/opportunity (WO) stage, the company will improve it social media presence by adding a Twitter profile, including a dedicated profile for Korean customers. In addition, The Next Closet should collaborate with a Korean service provider to establish a Korean website and a mobile application that customers can immediately use without any adjustments.
At the strength/threat (ST) stage, the company will use its positive relationships with customers to compete against competitors that have already established their presence in the Korean market. For example, it is possible to reward new customers for making sales or purchasing via The Next Closet and encouraging feedback on the service. At the weakness/threat (WT) stage, The Next Closet must adapt its website to the market peculiarities of South Korea and update it regularly. To compete in the segment, it is imperative to ensure that service is working well and consistently and that there are continuous updates and improvements of customer experience.
Determining and Selecting Strategy
Drawing from the Competitive Position theory, The Next Closet's strategy entails investing time economic opportunities to explore the Korean market in detail to fine-tune its services. In addition, there are several online marketplaces for purchasing and selling pre-owned items, such as Joonggonara, Karrot App, Bunjang, and Craigslist (Tairova, 2021). In terms of the Competitive Positioning Strategy drawn from Porter, The Next Closet can use the experience of these services in the context of the South Korean economy and develop a strategy to bring it a competitive advantage. Finally, based on the product market expansion grid, the company will pursue the Market Penetration strategy, which entails using the existing service and embedding it to a new market that the company has never explored previously.
Advice
To conclude the marketing exploration report, The Next Closet website has great potential of entering the market of South Korea with its online marketplace for pre-owned clothing and accessories. The economic environment in the country is indicative of the increasing customer purchasing power as well as the predictable economy in light of potential FTAs. In light of the increasing worldwide interest of customers in purchasing clothing sustainably, there is great potential for The Next Closet to introduce its service to a new market.
The company can target its services to both local demand and the international trends in buying clothing. Considering the fact that Gen Z and Millennial consumers are the target market for the company, there is a potential in using diverse online media tools to enhance customer engagement. Besides, it is necessary to promote the value of the platform both for purchasing and selling.
The market in South Korea has shown to offer stability and predictability for businesses, which means that The Next Closet has the potential of planning its strategy ahead. The export of a service to South Korea through an FTA is expected to be a win-win for parties involved because of the elimination of tariffs and the potential to negotiate with key economic players, such as IT service providers to adapt the platform to the local market needs. South Korea is open to collaboration with international organizations as a way to exchange experiences and working on developing high-quality and profitable services for the domestic market. The welcoming environment in the country is conducive to such collaboration while the influences of the Western market can bring innovation to a diverse and flexible target market of South Korean customers.
References
Athukorala, P-C. (2020). Free trade agreements in the world trade system: Substance and semantics. Foreign Trade Review, 55(1), 13-20. Web.
Baena-Rojas, J. J., & Herrero-Olarte, S. (2020). From preferential trade arrangements to free trade agreements: One of the downturns of cooperation in international relations?. Social Sciences, 9(139), 1-17. Web.
Chaffey, D. (2021). Introducing the RACE Framework: A practical framework to improve your digital marketing. Web.
Cinquetti, C. A. (2018). Comparative advantages and demand in the new competitive Ricardian models. Foreign Trade Review, 53(1), 29-58. Web.
Dean, E. (2020). The components of aggregate demand. Web.
Digital marketing trifecta. (n.d.). Web.
Donthu, N., & Gustafsson, A. (2020). Effects of COVID-19 on business and research. Journal of Business Research, 117, 284-289.
Froning, D. (2000). The benefits of free trade: A guide for policymakers. Web.
Kenton, W. (2020). Aggregate supply. Web.
Keuschnigg, M. (2012). Comparative advantage in international trade: Theory and evidence. Physica-Verlag.
Klein, M. (2017). What's the problem with low inflation?. Web.
Mireles-Flores, L. (2021). The evidence for free trade and its background assumptions: How well-established causal generalizations can be useless for policy. Review of Political Economy, 2021, 1-30. Web.
Nibbler. (2021). Test any website. Web.
O'Neill, A. (2021). Inflation rate in South Korea 2026. Web.
Okun. D. T., Lane, C., Pearson, D. R., Aranoff, S. L., Williamson, I. A., & Pinkert, D. (2010). Small and medium-sized enterprises: U.S. and EU export activities, and barriers and opportunities experienced by U.S. firms. Web.
RACE digital analysis and framework. (n.d.). Web.
Rafaela, S. (2021). Legislative train schedule: A balanced and progressive policy to harness globalization. Web.
Rensmann, T. (2017). Small and medium-sized enterprises in international economic law. Oxford University Press.
Saggi, K., Stoyanov, A., & Yildiz, H. M. (2018). Do free trade agreements affect tariffs of nonmember countries? A theoretical and empirical investigation. American Economic Journal: Applied Economics, 10(3): 128-70. Web.
Tairova, M. (2021). Buy and sell used things in Korea through these platforms. Web.
Trading Economics. (2020). South Korea GDP. Web.
Trading Economics. (2021). South Korea interest rate. Web.
United Nations. (2020). Recover better: Economic and social challenges and opportunities. Web.
United States Trade Representative. (2021). 2021 trade policy agenda and 2020 annual report. Web.
World Trade Organization. (2020). World trade report 2020: Government policies to promote innovation in the digital age. Web.