Introduction
This report will discuss an integrated marketing communication strategy for Canterbury of New Zealand or the Canterbury Clothing Company. According to Lewis, Larner, and Heron (2008), Canterbury of New Zealand is an apparel company that specialises in the production of rugby kits. The company was established in 1904. Currently, its headquarters are in Auckland, New Zealand. Initially, Canterbury Clothing Company specialised in manufacturing knitwear. Later, the company shifted to the production of rugby kits. Apart from producing rugby kits, the company manufactures protective wear like rugby boots, pads, and headgears. The desire to diversify the product portfolio saw the company venture into the production of lifestyle clothing.
On-Time Delivery!
Get your customized and
100% plagiarism-free paper
done in as little as
3 hours
Canterbury of New Zealand targets women, men, and children in the country. Lewis et al. (2008) hold that the company manufactures not only the rugby jerseys but also bags, polo shirts, tees, casual sportswear, training kits, singlets, shirts, and accessories among other products. It has numerous subsidiaries across the globe, particularly in the nations that play rugby. Canterbury of New Zealand has stores in Brisbane, Emeryville, and Manchester (Yu & Lindsay, 2011). The company also sells its apparels in Japan. In 2006, the company allowed Canterbury South Africa to market its products under license. In 2012, its United Kingdom subsidiary won a contract to manufacture rugby shirts for the England team. Below is the logo for Canterbury of New Zealand.
Brand Vision
The success of Canterbury of New Zealand lies in its brand vision. The company aims at manufacturing the best rugby kits in the world. Consequently, it has invested in research and development to guarantee the production of kits that meet the needs of the rugby players.
Values
The company's logo comprises three kiwi birds that signify its values. Among the core values that drive Canterbury of New Zealand include trustworthiness, hard work, resilience, and innovation.
Canterbury of New Zealand Products
The company manufactures apparels for children, women, and men. All the products are sold under Canterbury brand. They include rugby jerseys, boots, polo shirts, jackets, shorts, hoodies, pants, and shirts. It also manufactures lifestyle clothing, casual sportswear, and training kits. Currently, the company has made significant progress in product development. According to Larner, Molloy, and Goodrum (2007), it has come up with remarkable technical innovations that include rubber buttons, loop neck, and the base layer.
Reporting Structure
The report will begin with a literature review on the effects of integrated marketing communication on consumer behaviours. It will then discuss the customer profile/target market for Canterbury of New Zealand. Later, the paper will analyse the company's brand positioning strategies compared to competitors. The report will culminate by analysing the integrated marketing communication strategy that Canterbury of New Zealand applies.
Yes, we can!
Our experts can deliver a
custom Canterbury Company: Consumer Behaviour and Marketing
paper
for only

$13.00

$11/page
Literature Review
Cornelissen and Lock (2005) define communication as "the exchange of ideas, information, and feelings" (p. 8). Communication entails changing original ideas into ciphers that can convey the intended message. Fierce competition and great dynamism characterise the contemporary global market. As a result, organisations have to look for the best ways to communicate with the target customers. Today, communication is an integral element of marketing. Dewhirst and Davis (2005) claim that communication and marketing are indivisible. It underlines the reason businesses use integrated marketing communication (IMC) strategies to promote their products and services. Dewhirst and Davis (2005) hold that IMC influences consumers' decision-making processes and buying behaviours.
The cognitive model views clients as "receptive and active individuals who are involved in information searching and attempts to make satisfactory decisions" (Duncan & Moriarty, 2004, p. 8). Consumer buying behaviour may be interpreted from three dimensions. They are a behavioural influence, experiential, and decision-making. The decision-making model holds that buying behaviours come as a result of clients' involvement in problem-solving undertakings that comprise various phases. The experiential viewpoint maintains that at times, customers buy products or services in a bid to create feelings, emotions, and experiences. On the other hand, the behavioural dimension holds that clients make decisions based on environmental cues.
According to Mihart (2012), "integrated marketing communication refers to the ways in which communication is integrated into all four components of marketing mix namely the product, price, place, and promotion" (p. 126). The products attribute such as brand differentiation and images influence customers' buying behaviour. Besides, price, which is an integral element of integrated marketing communication affects clients' attitude towards particular products. In most case, consumers use prices to judge the quality of the goods.
Mihart (2012) claims that the mode of distribution that a company uses influences consumers' buying behaviour. For instance, the physical appearance of a sales store can attract or scare away clients. Besides, the personnel and services that a sales store offers are vital in influencing customer buying behaviour. All elements of the integrated marketing communication relay certain messages to clients. As a result, they promote the learning course through which customers gain the purchase and utilisation knowledge. The primary objective of IMC is to influence and change consumers' attitude towards brands. According to Mihart (2012), integrated marketing communication can change how consumers evaluate products and services. Thus, ICM can easily lure customers into purchasing goods or services.
Customer Profile/Target Market
Customer profile plays a significant role in determining the taste and preferences of the target market. Additionally, understanding the profile of the target customers helps in market segmentation. Canterbury of New Zealand specialises mainly in the production of rugby jerseys. Thus, the company's primary target market comprises rugby teams. The company manufactures training kits, mouth guards, and headgears for rugby professionals. Yu and Lindsay (2011) holds that Canterbury of New Zealand gets contracts to produce rugby uniforms for various national teams. Besides creating rugby jerseys, the company specialises in the production of lifestyle apparels and casual sportswear. It targets clients who prefer to purchase kits that meet their needs at reasonable prices. Consequently, the company sells its kits at fair prices. Besides targeting the rugby professionals, the company sells jerseys to individuals who associate with different teams. For instance, it targets rugby fans that associate with New Zealand Warriors, NSW Waratahs, Leinster, and Queensland among other teams.
Yu and Lindsay (2011) maintain that the company targets all clients regardless of age. Today, Canterbury of New Zealand has rugby apparels for the youths aged between 20 and 35. This market segment comprises the largest share of individuals who watch rugby. The desire to associate with special rugby teams or clubs leads to the youths purchasing the jerseys. On the other hand, the company targets the adults. These are individuals who are 35 years old and above. However, the target market is small. Most adults purchase rugby jerseys because they wish to feel "sporty". A majority of the adults do not buy the clothes because they want to be associated with a particular club or team. Instead, they purchase them due to their quality and reliability. Others buy the jerseys because they are sold at reasonable prices. Below are images of the rugby clubs that the company targets.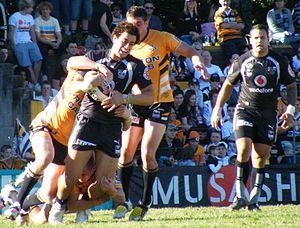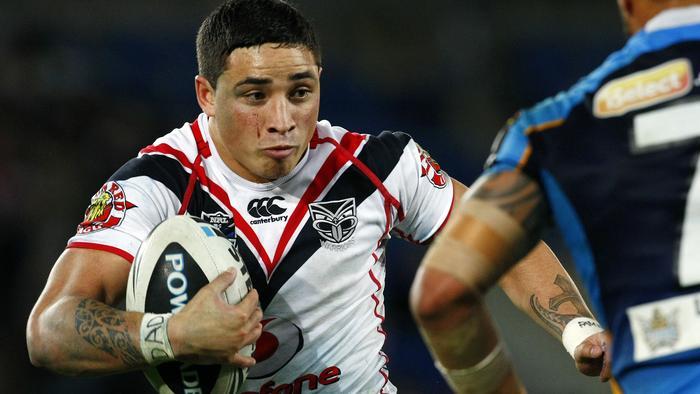 Company/Brand Positioning
Brand Position
According to Ataman, Van Heerde, and Mela (2010), Canterbury of New Zealand uses the proposition "Committed to the game" to market its brands (p. 869). The company positions itself as the leader in the production of quality rugby jerseys and training kit. For decades, the company has endeavoured to manufacture "stylish, crafted products that are built to last" (Papadimitriou, Apostolopoulou, & Dounis, 2008, p. 217). The company should ensure that it incorporate innovation at every phase of apparel production. It should also take the views of players regarding the features they would like to find in the jerseys. Canterbury of New Zealand's should make sure that its brands are manufactured with extreme precision to overcome competition. Currently, the company uses a blend of "respect for history and forward-looking product development across all its product portfolios including casual sportswear and international rugby strip" (Soars, 2009, p. 291). Soars (2009) holds that the company's brand is sewn into the fabric of rugby not only in New Zealand but also across the globe.
Cut
15% OFF
your first order
We'll deliver a custom
Marketing
paper tailored to your requirements with a good discount
Competitor Analysis
Canterbury of New Zealand faces stiff competition from global giants like Nike and Adidas. The two corporations have been in the apparel industry for a long time. They are renowned for manufacturing quality sportswear (Yu & Lindsay, 2011). Thus, many customers trust in the quality of their products. Both Nike and Adidas sell their products at premium prices. Nonetheless, the companies are guaranteed of high sales due to the perception that clients have towards the quality of their products. In 2015, Canterbury of New Zealand won the contract to manufacture rugby jerseys for the England team. England had relied on Nike Company for the supply of rugby kits for over three decades.
The decision to give the contract to Canterbury of New Zealand indicated that the company was gradually overcoming competition. Its products were increasingly gaining popularity in England and across the globe. Canterbury of New Zealand should continue to evolve its brands as it grows product portfolio. The company's success lies in the ability to manufacture apparels that meet the needs of target customers. Thus, it should leverage innovation and technology to produce quality products. It should make sure that clients get value for their money whenever they purchase products. The rugby jerseys should not only correspond to the body postures of the players but also enhance their performance. Currently, the company continues to increase the number of official rugby uniforms. Soars (2009) claims that the enterprise uses the slogan "performance meets design" to signify the quality of its brands and encourage customers to purchase them. Below are images of rugby jerseys from rival companies.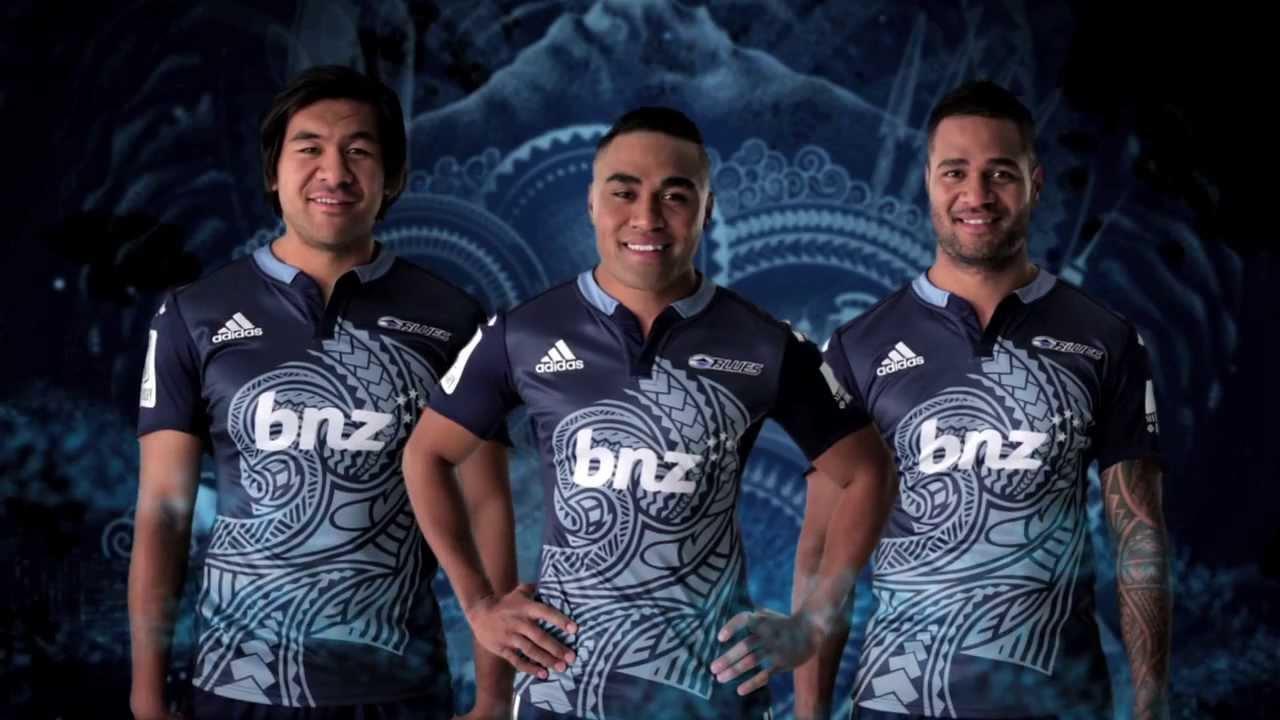 Perceptual Map

Integrated Marketing Communication
Advertising, Print and Broadcast Media
Many companies use advertising, print and broadcast media to promote their products. According to Barnes (2008), the three marketing strategies are cheap and can reach a broad target audience. In New Zealand, most clients use newspaper, radio and television to gather information regarding goods and services. As a result, Canterbury of New Zealand should utilise television, newspaper, and radio to sell its rugby jerseys. Advertising on television will help the company to create brand awareness. The company should run its advertisements in the course of prime-time television programs. It will allow Canterbury of New Zealand to reach a broad target audience. The visual elements and dynamic movements associated with television advertising will enable the company to articulate its messages in ways that influence consumer attitudes (Cornelissen, 2009). Besides, Canterbury of New Zealand should use television advertising to target emotional attachments of the target audiences.
Cornelissen (2009) argues that newspaper and radio "offer the most timely ad placements of any of the traditional media" (p. 491). The two will help the company to cut down on the turnaround time required to produce and release an advertisement. The use of print media such as magazines contributes to influencing consumer buying behavior. A study conducted in the United States found that at least 61% of customers change their mind regarding products after reading about it in print media like magazines and newspaper (Cornelissen, 2009). Similarly, the use of magazines and newspapers to promote products influences consumer buying decisions in New Zealand. Canterbury of New Zealand should use the press to promote new products. It should liaise with advertising agencies like Icon Advertising Group to promote its merchandises.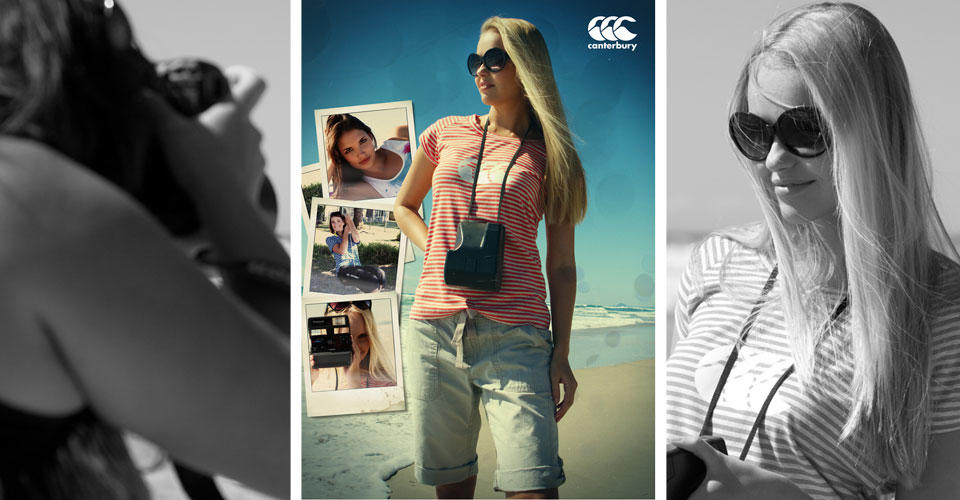 Digital Marketing Communication
Technological growth has led to many businesses using digital marketing communication to promote products. Today, a majority of the households own smartphones. Besides, many people, particularly the millennials use social media to interact. Thus, organisations that use social media and other digital platforms are guaranteed of reaching a broad audience (Chaffey & Smith, 2008). Apart from reaching an extensive market base, digital marketing communication helps companies to get consumer feedback. It contributes to producing goods that meet customer needs. The digital platforms that organisations use include Facebook, Twitter, Instagram, LinkedIn and YouTube among others. Canterbury of New Zealand has Facebook and Twitter accounts that it uses to market rugby jerseys.
The company posts images of rugby kits on its social media accounts. Besides, the company runs promotions on the social media as a way to encourage customers to purchase its merchandises (Mulhern, 2009). The company should use Facebook and Twitter accounts to target the millennials. It has to make sure that the images and clips posted on social media align with the needs of the millennials. The company has to use fascinating colors and interactive advertising to rouse the attention of the young people. It should encourage customers to give feedback on their experiences with its brands. It will help to enhance the quality of subsequent products. Currently, Canterbury of New Zealand has not invested in mobile applications (Mulhern, 2009). As the population of individuals who own cell phones continues to swell, there is the need for the company to invest in a mobile application. It will help to boost the sales volume of the enterprise.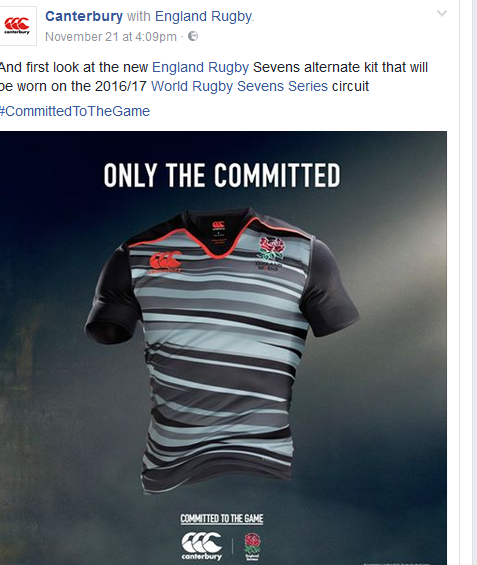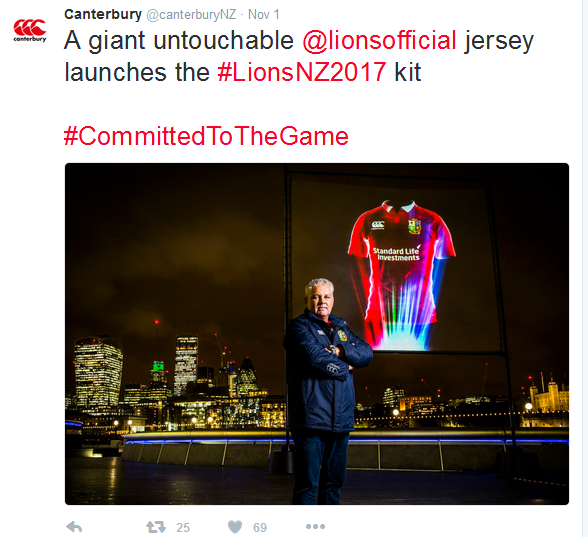 Point-of-Purchase (P-O-P)
Tendai and Crispen (2009 define point-of-purchase as "a place where sales are made" (p. 105). It may include retail and wholesale stores, a market or mall. Organisations use points-of-purchase to promote their products. They display goods in attractive ways to draw the attention of the target customers. Tendai and Crispen (2009 hold that Canterbury of New Zealand uses point-of-purchase to promote its products and overcome competition from rival companies. The company's stores keep on changing their displays to attract customers. Despite the current use of points-of-purchase, the company should make sure that the displays look fascinating and comprise new offers at all times. Besides the displays, the company ought to place posters of its merchandises at the entrances of the points-of-purchase to enlighten clients on the latest products. Moreover, Canterbury of New Zealand should organise in-store events to promote new products. The company's points-of-purchase should be located in areas with high traffic. It will enable the corporation to reach many customers. Canterbury of New Zealand's employees should endeavour to interact with clients and understand their needs. The face-to-face interaction with clients will help to create a rapport, thus winning their trust.
Get a custom-written paper
For only
$13.00
$11/page
you can get a
custom-written academic paper
according to your instructions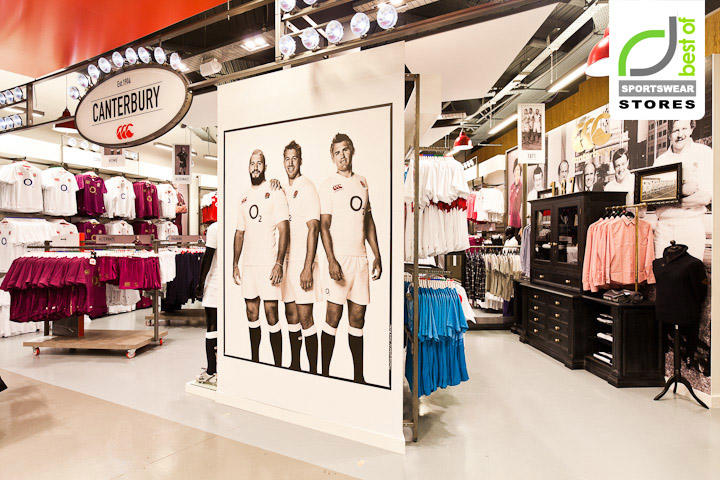 Direct Marketing
Direct marketing refers to a mode of advertising that gives organisations an opportunity to meet or communicate with clients directly (Mallin & Finkle, 2007). Enterprises use different approaches to running direct marketing. Some companies send emails to target customers while others share text messages via cell phones. Mallin and Finkle (2007) argue that companies with websites can use them for direct marketing. Many businesses have sales representatives who visit prospective clients and inform them about existing products and their benefits. Direct marketing does not only enable a company to get customer feedback but also convince clients to buy products. Canterbury of New Zealand should use direct marketing to reach existing and prospective clients. The company can use its website to enlighten the public on existing rugby jerseys and also encourage them to do business with it. Besides, it should establish a team of sales representatives who can visit prospective customers and encourage them to purchase its goods. Direct marketing will help Canterbury of New Zealand to promote new products. The company should maintain a database of rugby clubs and national teams. Besides, it should send emails to the clubs, universities and national teams encouraging them to try its jerseys.
Sales Promotion
Sales promotion refers to a strategy that organisations use to encourage prospective clients to buy their products. Luk and Yip (2008) claim that sales promotion is intended to assist business in increasing sales volume for a short period. It cannot facilitate the establishment of a lasting relationship between companies and consumers. Currently, Canterbury of New Zealand uses numerous promotion techniques to boost its sales volume. The company issues discount vouchers to customers. Additionally, it uses point-of-purchase materials like display stands and posters to advertise its merchandises. The current degree of competition in New Zealand calls for the company to use a blend of push and pull strategy to promote its goods. The company should encourage its stores to increase their personal selling efforts in a bid to reach more customers. It should also use tactics like buy-back guarantees, contests, and premiums to promote rugby jerseys.
On the other hand, Canterbury of New Zealand should direct its marketing communication on clients. It should strive to arouse interest and demand for the rugby jerseys at the customer level (Luk & Yip, 2008). The company must look for ways to persuade customers to try its jerseys. Additionally, Canterbury of New Zealand should try to lure customers away from Nike and Adidas brands. It should use rebates, advertising specialties, cash refunds, loyalty programs, and coupons to attract customers.
Personal Selling
Personal selling refers to a situation where businesses use sales personnel to market their products (Nagasimha, 2009). It entails a face-to-face interaction with clients. Thus, personal selling enables organisations not only to convince customers to purchase products but also gather feedback. The appearance, attitude and product knowledge of the sales people influence customers' opinion towards the goods (Nagasimha, 2009, p. 8). Currently, Canterbury of New Zealand uses point-of-purchase merchandising as the leading personal selling strategy. The company's sales representatives have a chance to interact with customers who visit the stores. The company has merchandisers who visit retail stores and encourage customers as well as the retailers to purchase its jerseys. Canterbury of New Zealand targets rugby professionals, clubs, and national rugby teams. The company should have a team of merchandisers who can visit the various universities in New Zealand and market its rugby jerseys. Besides, the merchandisers should maintain a record of the rugby professionals. They can use the record to contact the professionals and update them on the new rugby jerseys and training kits.
Sponsorship Marketing
Sponsorship refers to "financial or in-kind support of an activity used primarily to reach specified business goals" (Cornwall, 2008, p. 49). Many organisations use sponsorship marketing to promote their products and services. Cornwall (2008) holds that sponsorship marketing helps an organisation to exploit niche markets. Canterbury of New Zealand sponsors various rugby leagues and unions as a way to publicise itself. Nonetheless, the company requires increasing its sponsorship programs. New Zealand is renowned for producing some of the popular rugby players in the world. Additionally, the country has some of the best rugby clubs internationally. Hence, the company should sponsor these clubs to boost its popularity. Currently, the rugby sevens series have become a darling of many people. Canterbury of New Zealand should look for an opportunity to sponsor these events. It will help the company to grow its global market share.
Public Relations
Public relation refers to "the practice of managing the spread of information amid individuals, or between an organisation and the public" (Oliver, 2010, p. 8). Companies use numerous techniques to run public relations campaigns. Mostly, the campaigns comprise themes that draw the public attention. Canterbury of New Zealand should use public relations marketing strategy whenever releasing new rugby jerseys to the market. The company should ensure that it uses messages that can create a buzz around the products. It should try to draw the attention of the media and at the same time attract prospective clients. Giving the target clients insights into the new products can go a long way towards arousing their interests. The company should liaise with prominent journalists and bloggers to help increase the rate of review of merchandises.
Conclusion
The objective of investing in an integrated marketing communication is to assist a company to overcome competition and boost sales volume. Canterbury of New Zealand should invest in a strong IMC to enable it to overcome competition from brands like Nike and Adidas. Currently, the company has not invested in a mobile application. As a result, it cannot reach many customers who prefer to do online shopping. The company should consider coming up with a mobile app that will help it arrive at a broad customer base and sell products online.
References
Ataman, M., Van Heerde, H., & Mela, C. (2010). The long-term effect of marketing strategy on brand sales. Journal of Marketing Research, 47(5), 866-882.
Barnes, B. (2008). Integrated brand communication planning: Retail applications. Journal of Marketing Communication, 7(1), 11-17.
Chaffey, D., & Smith, P. (2008). Emarketing excellence: Planning and optimizing your digital marketing. New York, NY: Routledge.
Cornelissen, J. (2009). Integrated marketing communications and the language of marketing development. International Journal of Advertising, 20(4), 483-498.
Cornelissen, J., & Lock, A. (2005). Theoretical concept or management fashion? Examining the significance of IMC. Journal of Advertising Research, 40(5), 7-15.
Cornwall, T. (2008). State of art and science in sponsorship-linked marketing. Journal of Advertising, 37(3), 41-55.
Dewhirst, T., & Davis, B. (2005). Brand strategy and integrated marketing communication (IMC). Journal of Advertising, 34(4), 81-92.
Duncan, T., & Moriarty, S. (2004). A communication-based marketing model for managing relationships. Journal of Marketing, 62(1), 1-13.
Larner, W., Molloy, M., & Goodrum, A. (2007). Globalization, cultural economy, and not-so-global cities: The New Zealand designer fashion industry. Environment and Planning Society and Space, 25(3), 381-400.
Lewis, N., Larner, W., & Heron, R. (2008). The New Zealand designer fashion industry: Making industries and co-constructing political projects. Transactions of the Institute of British Geographers, 33(1), 42-59.
Luk, S., & Yip, L. (2008). The moderator effect of monetary sales promotion on the relationship between brand trust and purchase behaviour. Journal of Brand Management, 15(6), 452-464.
Mallin, M., & Finkle, T. (2007). Social entrepreneurship and direct marketing. Direct Marketing: An International Journal, 1(2), 68-77.
Mihart, C. (2012). Impact of integrated marketing communication on consumer behaviour: Effects on consumer decision-making process. International Journal of Marketing Studies, 4(2), 121-130.
Mulhern, F. (2009). Integrated marketing communications: From media channels to digital connectivity. Journal of Marketing Communication, 15(3), 85-101.
Nagasimha, K. (2009). Role of relationship marketing in competitive marketing strategy. Journal of Management and Marketing Research, 2(1), 1-17.
Oliver, S. (2010). Public relations strategy. London, UK: Kogan Page.
Papadimitriou, D., Apostolopoulou, A., & Dounis, T. (2008). Event sponsorship as a value creating strategy for brands. Journal of Product & Brand Management, 17(4), 212-222.
Soars, B. (2009). Driving sales through shoppers' sense of sound, sight, smell and touch. International Journal of Retail & Distribution Management, 37(3), 286-298.
Tendai, M., & Crispen, C. (2009). In-store shopping environment and impulsive buying. African Journal of Marketing Management, 1(4), 102-108.
Yu, Y., & Lindsay, V. (2011). Operational effects of firms' responses: Perspectives of New Zealand apparel firms on international outsourcing. The International Journal of Logistics Management, 22(3), 306-323.